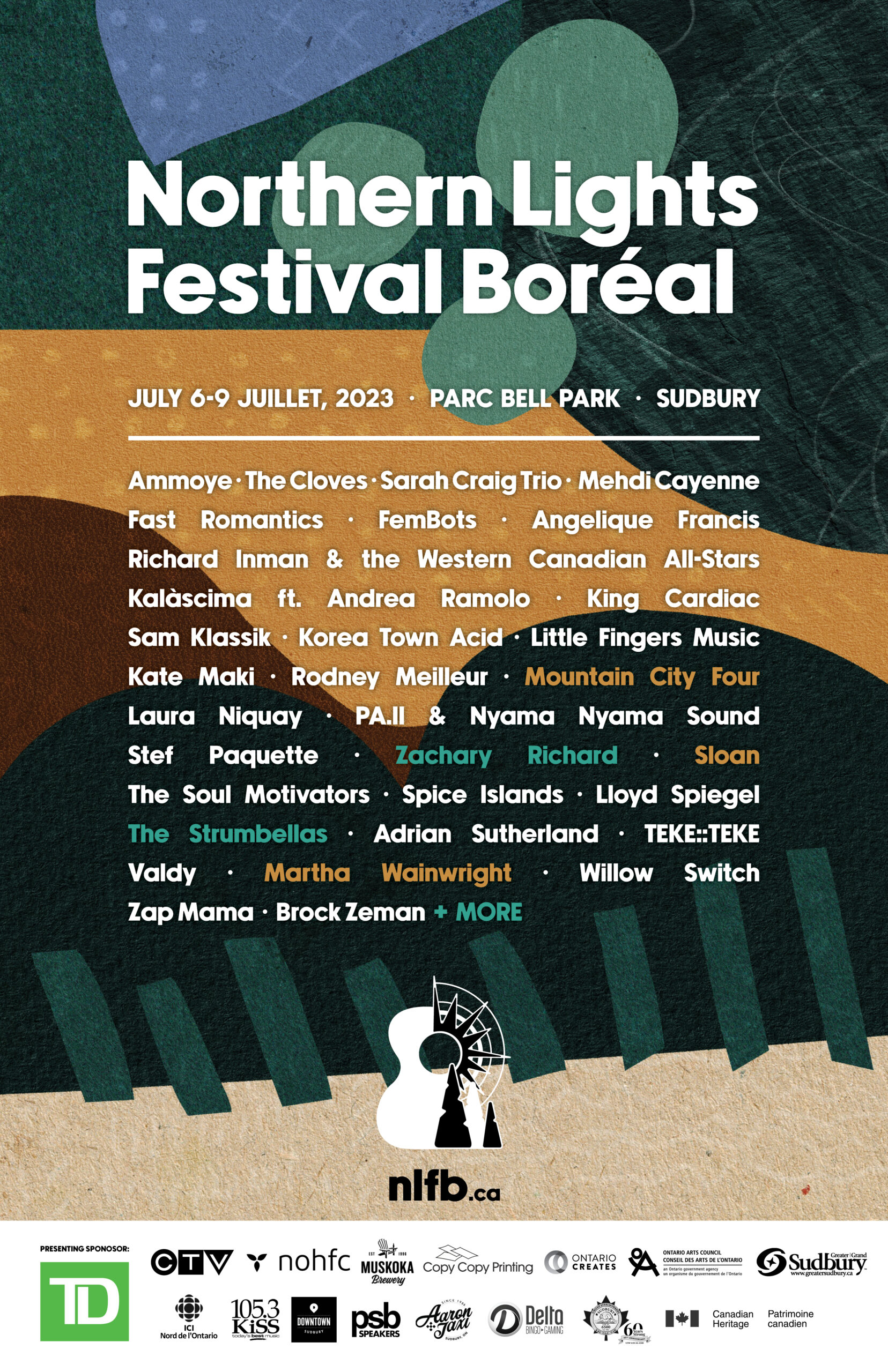 Jun 27/23
Northern Lights Festival announces FREE Sunday daytime admission for all
Sudbury festival also announces Red Carpet Party, lineup additions and mobile app
Sudbury, ON's veteran music festival started in 1972, as a free, one day event, called the "Northern Lights Folk Festival". It quickly became a lighting rod for artistic energy of Northern Ontario, evolving and developing into a four day celebration of music, arts, and community like no other. Now going on 50+ years, the festival continues to excite with a program that mixes adored favourites with the most exciting emerging performers. The July 6-9 festival is fast approaching, and organizers are making a special announcement: Sunday daytime programming will be 100% free admission, as a gesture of thanks to the community, and supported by OLG.
With the support of OLG, and NLFB's presenting sponsor TD, Sunday, July 9 admission will be 100% free of charge for all patrons. This includes performances from: celebrated Montréal singer-songwriter Martha Wainwright, Japanese psych-rock innovators TEKE::TEKE, Attawapiskat folk-rocker Adrian Sutherland; as well as exclusive, collaborative workshop performances, such as "Blues Across Borders" with Lloyd Spiegel, Angelique Francis and Paul Dunn, and "The Beat Generation" with Korea Town Acid, Sam Klassik, Dubgee, PA.II & Nyama Nyama Sound; and so much more. These are just a few examples. Daytime programming also includes: family activities & music, exhibiting visual artists, an assortment of food and artisan vendors, beer gardens, and much more. Headliners such as The Strumbellas, Sloan, ZAchary Richard and Mountain City Four are just the tip of the musical iceberg, with over 40 acts total, and nearly 100 shows. It all happens on the shores of beautiful Lake Ramsey, in Bell Park, now also home to the Splash N' Go Water Park. The festival weekend has all the perfect ingredients to be the ultimate summer celebration and getaway.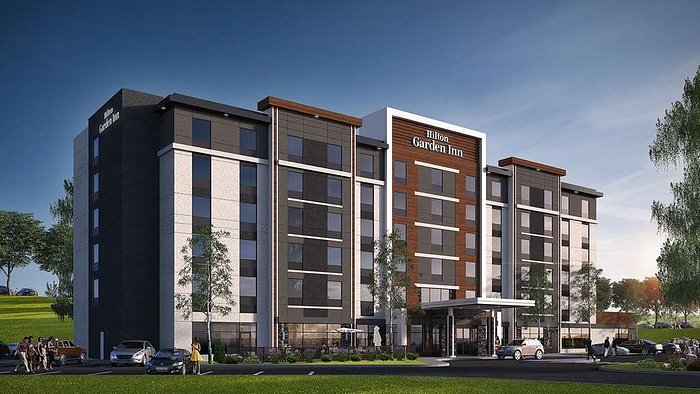 With this news, NLFB is also excited to announce high-value off-site camping and hotel packages and discounts for travelers. There are exclusive hotel rates, offered in partnership with the Hilton Garden Inn Sudbury, as well as camping packages including off-site campsites at Mine Mill Campground. These packages include not only discounted accommodations, but also discounted rates on the festival passes.
Also, the festival is thrilled to share further news and details regarding a new initiative: an opening night Red Carpet Party on Thursday, July at Place des Arts du Grand Sudbury Patrons are invited to arrive in style – whatever their Festival Chic may be! A vibrant celebration will take place including music from Toronto's King Cardiac and Sudbury's Heatstroke, hors-d'oeuvres served by Le Bistro, appearances by festival artists and opportunities to thank and highlight festival sponsors and partners. Tickets to this special event are now available.
Northern Lights is also proud to add the finest in traditional fiddle music to the festival roster. Ottawa Valley fiddle & stepdance group The Fitzgeralds will now appear on Saturday July 8th and Sunday July 9th. The Fitzgeralds are a sibling band comprised of 3-time Canadian Grand Master Fiddle and Step Dance champions – Tom, Kerry & Julie Fitzgerald. With roots in Canada's renowned Ottawa Valley, their art form stems from the rich tradition of Ottawa Valley fiddling and step dancing. Over the past 15 years, The Fitzgeralds' musical style has evolved to include a strong focus on original compositions and arrangements that fuse their traditional fiddle roots with more modern influences. This energetic show is a welcome addition to the already jam-packed festival schedule.
In addition to the festival's official streaming playlists Northern Lights has produced an official festival mobile app, which is the interactive guide to all festival programming. It is available now in the Apple and Google Play stores – simply search "Northern Lights Fest Boréal". Festival fanatics can preview festival music, customize their own schedule of music for the weekend, check out the colourful list of vendors and more. The app will be updated regularly with festival news, new content and any event changes or announcements. The prized tradition returns July 6-9 on the beautiful shores of Lake Ramsey, plus satellite venues. For more information, visit nlfb.ca or call 705-674-5512.