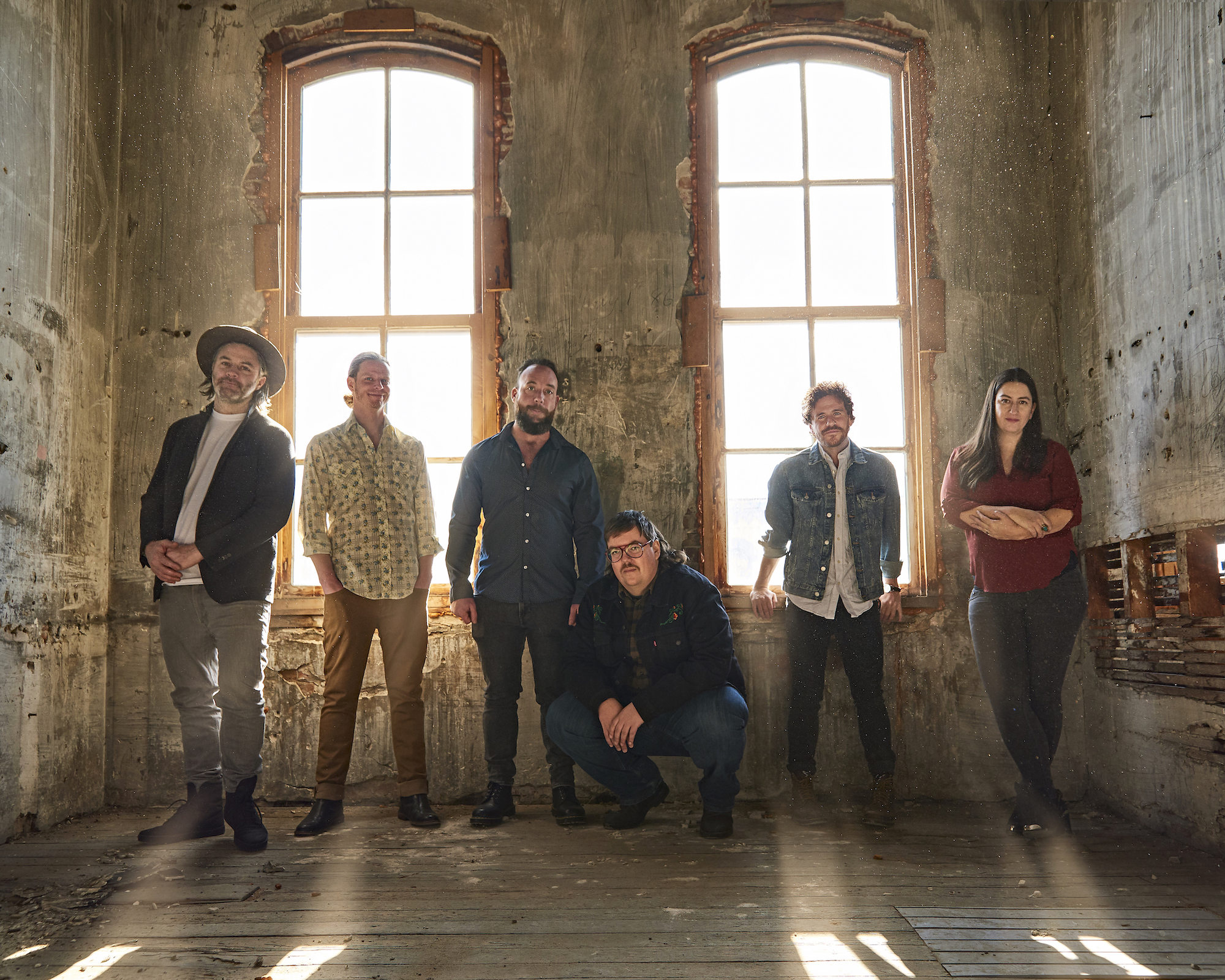 Mar 31/23
JULY 6-9 FESTIVAL TO INCLUDE: THE STRUMBELLAS, ZACHARY RICHARD, SLOAN, MOUNTAIN CITY FOUR, AND MORE
Northern Lights Festival Boréal to present festival favourites, new sensations, while celebrating its history.
In 1972, a single day event called the 'Northern Lights Folk Festival' planted the roots of what has grown over the years to be the signature music & arts festival of Northern Ontario. Northern Lights Festival Boréal (NLFB) remains Canada's longest consecutively running music festival – with a wealth of inspiring performances and compelling stories. After celebrating our 50th anniversary milestone last year, NLFB is excited to continue this music legacy in 2023. Organizers are urging festival lovers to pick up Full Festival Passes before Monday, when prices increase. Individual All-Day Passes (including headline shows) also go on-sale Monday.
NLFB is thrilled to share the first of multiple lineup announcements for the 2023 summer festival. As always the artistic roster is a multi-genre, musical adventure to behold – this year presenting festival favourites from the early days, new trailblazers from folk to electronic, plus an assortment of collaborative 'workshop performances', which can't be seen anywhere else.
Thursday, July 6th – THE STRUMBELLAS

Formed in 2008, The Strumbellas wasted little time getting busy, releasing their self-titled debut EP the following year and subsequently performing at a number of legendary Toronto venues including The Horseshoe Tavern and Cameron House.The Strumbellas' 2012 debut My Father And The Hunter, had everyone talking about the band that mixed and matched elements of country, folk, and pop with a rock anchor. The Strumbellas' big breakthrough came in 2016 with the release of their third album Hope and, in particular, the album's first single "Spirits." The song topped the Billboard Alternative Songs chart for two weeks.
Having since been certified triple platinum in Canada and Italy, and gold in the United States, France, and Belgium, "Spirits" brought The Strumbellas their second Juno Award in 2017 for Single of the Year and earned the band not only a number of prominent festival dates but also an appearance on The Late Show with Stephen Colbert. The Strumbellas appeared at the festival in their early days, and NLFB is thrilled to welcome back this acclaimed band.
Friday, July 7th – ZACHARY RICHARD
Singer-songwriter, poet, cultural activist, environmentalist, Zachary Richard is best known as a recording artist and performer. With 20 albums on his roster, including several gold and platinum, his musical career is international.
In March 1997, he was decorated as an Officier de l'Ordre des Arts et Lettres of the Republic of France. That same year, he was initiated into the Ordre des Francophones d'Amérique by the government of Québec. During his career he has received four honorary doctorates from the University of Moncton, the University of Louisiana at Lafayette, l'Université Ste. Anne and the University of Ottawa. Fiercely attached to the French language and Acadian culture of his native Louisiana, Zachary Richard is the author of four children's books as well as four volumes of poetry), and the History of the Acadians of Louisiana (UL Press). He is Louisiana's first French Language Poet Laureate. NLFB is honoured to present Richard as the headliner of a special Friday night francophone program, collaboratively curated with a committee of francophone artists and arts presenters, including: La Slague, Patricia Cano, and others.
Saturday, July 8th – SLOAN
In 1991 bassist and vocalist Chris Murphy and drummer Andrew Scott met while studying at the Nova Scotia College of Art and Design, and with the addition of Patrick Pentland on guitar and vocals and Jay Ferguson on guitar, formed Sloan. A year later the band made their recording debut on the Halifax, Canada CD compilation Hear & Now before releasing their debut EP Peppermint (1991) on their own label Murderecords. In 1992, Sloan signed with Geffen Records and released their full-length debut Smeared.
The band is known for their sharing of songwriting and lead vocals from each member of the group and their unaltered line-up throughout their career. Sloan has released thirteen full-length albums as of 2023, and have received ten Juno Award nominations, winning one. Sudbury has always shown love for these rock n' roll craftsmen, and NLFB is beyond excited to present them on the festival's Main Stage.
Sunday, July 9th – MOUNTAIN CITY FOUR
In August 2022, 1960's/70's Canadian folk group Mountain City Four announced a self-titled album which features fifteen previously unissued recordings from 1963-70, which document the early beginnings of Canadian folk icons Kate and Anna McGarrigle. In 1963, Jack Nissenson and Peter Weldon recruited Kate McGarrigle to form a trio. A few months later, Kate's sister Anna joined, and the group became the Mountain City Four. Playing locally at Montreal folk clubs, the band developed a loyal and substantial following and played in the 1970's.
Kate and Anna began writing songs which were passed from friend to friend, and eventually found their way into the repertoires of Maria Muldaur and Linda Ronstadt. While in L.A. singing backups on Maria's first record, they were invited by Greg Prestopino to record a few of their other compositions. Greg passed the demo on to Warner Brothers Records who quickly offered Kate and Anna their own recording contract and they were off and running. For several years, the Mountain City Four continued as the opening act for Kate and Anna's live shows and contributed backup vocals and instrumentals to the sisters' early studio recordings.
For this special Northern Lights performance, the supremely talented Martha Wainwright will perform in place of her late mother Kate McGarrigle. Wainwright will also perform a set of her own material, guaranteed to entertain with her signature brand of witty and provocative songwriting.
BEYOND HEADLINERS…
NLFB is also proud to announce the return of folk icon and long-time festival favourite Valdy. Activist, musician, songwriter, and activist Valdy played the very early days of the festival in the 1970s. He went on to win multiple Juno awards, and has been appointed an Officer of the Order of Canada. Though his body work is diverse and impressive, many know him best for his 1972 hit "Rock n' Roll Song".
Toronto's Fast Romantics will make their festival debut on July 8. Since 2017 they'd been traveling as a six-piece band around North America as unrelenting road-warriors, ever since NPR had declared their hit "Julia" "triumphant" and finding themselves unexpectedly on Apple's top ten. In those three years of touring, they perfected a larger-than-life live show, endearing fans to their unique brand of irresistible pop hooks and frontman Matthew Angus' personal and emotive approach to lyricism. Over the course of 2021, the band began collaborating with previous producers Marcus Paquin (The National, Arcade Fire) and Gus Van Go (The Stills, Arkells, Metric). A third collaborator would join soon after in Murray Lightburn, the frontman and producer of celebrated band The Dears. You can find a first taste of that new album to come, in "EUPHORIA" – out now.
Festival audiences are going to adore 2023 Juno winning artist Angelique Francis and her red-hot band. This multi-talented, multi-instrumentalist, multi-genre singer songwriter and composer has wowed audiences across the globe with her electrifying performances, instrumental abilities and powerful textured vocals. She is known for her eclectic mix of various musical genres including Blues, Soul, Folk, Americana, Jazz, Gospel and Rock. Angelique has shared the stage/opened for a large roster of well-known musicians such as Gary Clark Jr, Joe Bonamassa, Eric Gales, Keb' Mo', Jimmy Vivino, Beth Hart, Tom Cochran, Burton Cummings, Sugar Ray – and the list goes on. Her diversity, passion and love of music can be heard in all of her original compositions.
NLFB is also extremely excited to introduce TEKE::TEKE to the North. TEKE::TEKE is a wildly creative Canadian psychedelic rock band, whose music blends Japanese rock and surf rock influences. Their debut album Shirushi, was a longlisted nominee for the 2021 Polaris Music Prize, and garnered the praise of the music media and fans worldwide.
These are just a few of the buzzed-about artists appearing at Northern Lights this summer. There are more announced, with more to come. Fans of intriguing, poetic folk-country songwriting are going to absolutely love Alberta folksinger Richard Inman, who will make an anticipated return to Sudbury with his full band. Those in search of the more experimental can't miss the highly acclaimed, and eclectic, electronic music of Toronto's Korea Town Acid. Award winning Australian bluesman Lloyd Spiegel will also make an appearance. Charismatic, Sudbury, francophone singer-songwriter Stef Paquette will perform a special show for July 7, including symphonic renditions of his songs. Reggae-soul artist Ammoye will get crowds moving, and Attawapiskat singer-songwriter Adrian Sutherland will get souls stirring.
And this is just the beginning for Northern Lights 2023! Numerous other artists have yet to be announced, and will be featured at nlfb.ca/artists.
Additionally, a new RED CARPET party, visual arts, artisans and vendors, food offerings, creative family activities, after-hours club shows, and more. It all takes place July 6th-9th in Sudbury, ON. NLFB is always seeking volunteers, sponsors, vendors, and exhibitors to become a part of the festival magic.
Full Festival Passes are currently available online at nlfb.ca/tickets. For more information visit nlfb.ca or leave a message with the office at (705) 674-5512.
Northern Lights Festival Boréal would like to thank our partners, including but not limited to, United Steel Workers Local 6500, PSB Speakers, NOHFC, Ontario Creates, City of Greater Sudbury, Ontario Arts Foundation, Canadian Heritage, and Ontario Arts Council.