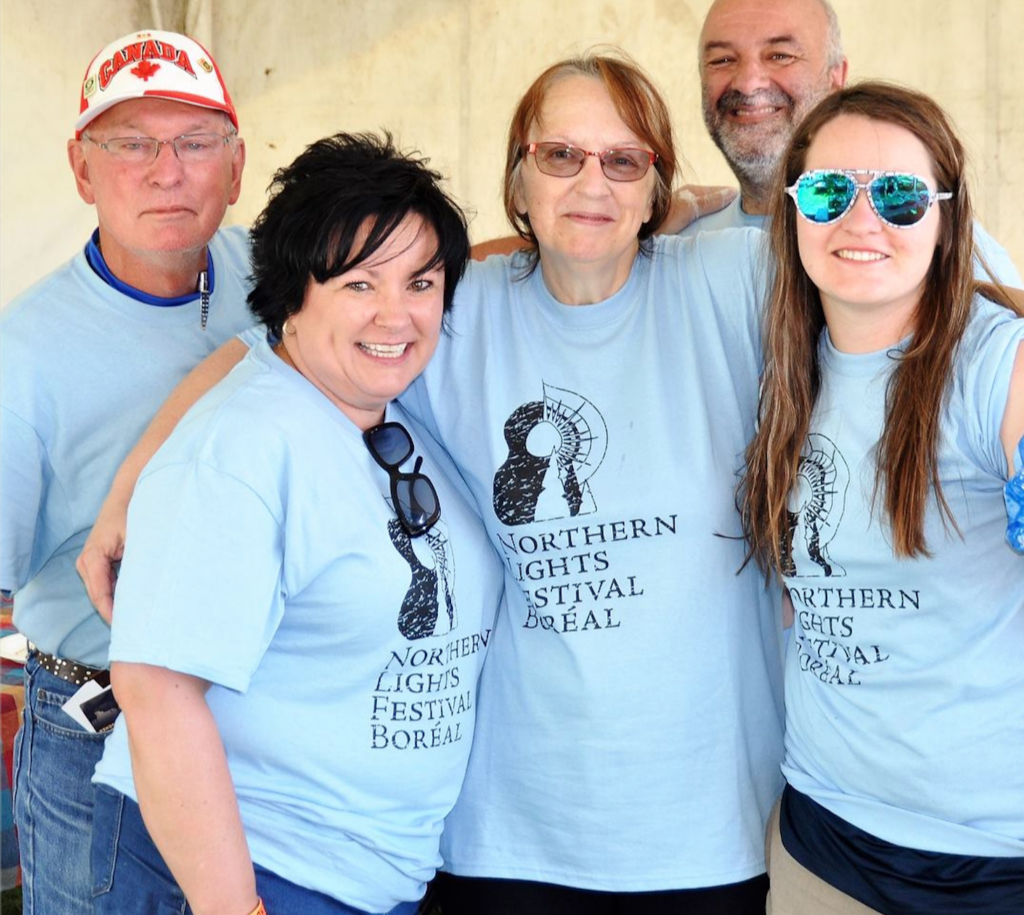 We are seeking volunteers for the following opportunities:
The 2023 edition of Northern Lights Festival Boréal is from July 6th to 9th and we need all hands on deck!
Charity Bingo: A great way to complete volunteer hours in advance, and be able to enjoy the festival! Volunteers assist with bingo sessions at Delta Gaming in Sudbury, typically 2 hours a month on Fridays.
Volunteering has a ton of perks! Depending on the role you sign up for, you can take advantage of:
Free admission to the festival – volunteer for six hours to get a day pass, volunteer for 12 hours to get a weekend pass!
Meal vouchers & free snacks
Free volunteer t-shirt
Free reusable water bottle (Summer festival)
Sudbury Transit digital bus pass (available on request)
Volunteer Hours letter
Discount on Merchandise shirts (15%)
Flexible shifts
There are jobs for everyone and shifts for every schedule! Whether you're interested in working for 6 or 60 hours, we would love to have you on board. For any inquiries regarding volunteer opportunities, get in touch with our Volunteer Coordinator at volunteer@nlfb.ca
Volunteer Area Descriptions – Click here!
Full descriptions of all Volunteer Areas with Northern Lights Festival Boréal. Become a part of the NLFB tradition, and have a great time doing it!
*NOTE – SMART SERVE latest news, 30th June 2023
– your existing certificate is now good until after the festival!
AGCO Extends Final Recertification Window to August 31st, 2023.
Expired certificates will remain valid until August 31st, 2023, 11:59PM.