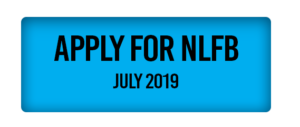 The 2019 edition of Northern Lights Festival Boréal is from July 4th to 7th and we need all hands on deck! Apply to volunteer at NLFB 2019.
*For a paper copy of the application form contact the NLFB office at 705-674-5512
Volunteering has a ton of perks! Depending on the role you sign up for, you can take advantage of:
Free admission to the Festival/show
Free volunteer t-shirt
Free reusable water bottle (Summer festival)
Sudbury Transit tickets
Volunteer Hours letter
Discount on Merchandise shirts (15%)
Flexible shifts
There are jobs for everyone and shifts for every schedule! Whether you're interested in working for 4 or 40 hours, we would love to have you on board. For any inquiries regarding volunteer opportunities, get in touch with our Volunteer Coordinator at 705-674-5512 or at volunteer@nlfb.ca.
Volunteer Area Descriptions
Full descriptions of all Volunteer Areas with Northern Lights Festival Boréal. Become a part of the NLFB tradition, and have a great time doing it!
Volunteer Handbook
Area Coordinator Handbook