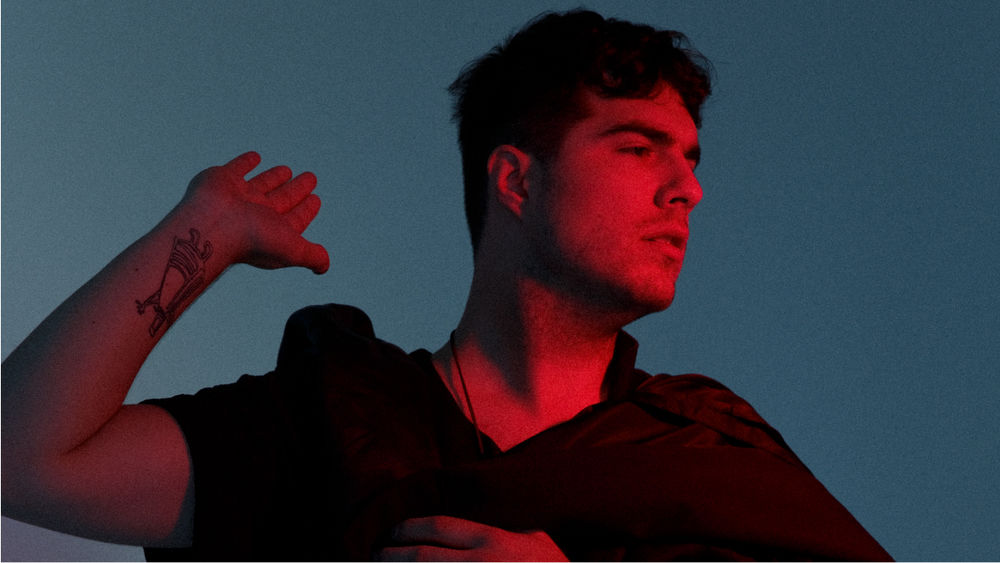 Sep 02/21
World-renowned musician/composer, Polaris winner Jeremy Dutcher plays in Sudbury, Sept. 11
Sudbury's Northern Lights Festival Boréal is back in its traditional home of Bell Park for a special festival event on Sept. 10-11. Plans include two nights of world-class music, food and craft vendors, a beer garden and more. Attendees are advised to read the important COVID-19 policies posted at nlfb.ca prior to buying their tickets. Playing on Sept. 10 will be: Dan Mangan, Tanika Charles, Cindy Doire, as well as Dany Laj & The Looks. Performing on Sept. 11 will be: Jeremy Dutcher, Old Man Luedecke, OKAN, Frank Deresti & The Lake Effect, and Reney Ray. Tickets and information are available at nlfb.ca/nlfb-49-5.
Northern Lights Festival Boréal is particularly thrilled and honoured to present acclaimed, innovative performer, composer, activist, musicologist Jeremy Dutcher, on Sept. 11. "The work Jeremy Dutcher is doing transcends music itself," says NLFB Artistic Director Max Merrifield. "It is so inspiring and impactful. The compositions that he has created are truly beautiful and 100% unique. Just come see it, and it will expand your mind." he says.
Jeremy's music transcends boundaries: unapologetically playful in its incorporation of classical influences, full of reverence for the traditional songs of his home,and teeming with the urgency of modern-day struggles of resistance.
A member of Tobique First Nation in New Brunswick, Jeremy first did music studies in Halifax before taking a chance to work in the archives at the Canadian Museum of History, painstakingly transcribing Wolastoq songs from 1907 wax cylinders. "Many of the songs I'd never heard before, because our musical tradition on the East Coast was suppressed by the Canadian Government's Indian Act." Jeremy heard ancestral voices singing forgotten songs and stories that had been taken from the Wolastoqiyik generations ago.
As he listened to each recording, he felt his own musical impulses stirring from deep within. Long days at the archives turned into long nights at the piano, feeling out melodies and phrases, deep in dialogue with the voices of his ancestors. These "collaborative" compositions, collected together on his debut LP Wolastoqiyik Lintuwakonawa, are like nothing you've ever heard. Delicate, sublime vocal melodies ring out atop piano lines that cascade through a vibrant range of emotions. The anguish and joy of the past erupt fervently into the present through Jeremy's bold approach to composition and raw, affective performances enhanced by his outstanding tenor techniques.
This powerful and singular approach earned Jeremy the 2018 Polaris Music Prize, a prestigious juried music prize in Canada. He has played all over the world, bringing his unique sound, performance and story with him.
"I'm doing this work because there's only about a hundred Wolastoqey speakers left," he says. "It's crucial for us to make sure that we're using our language and passing it on to the next generation. If you lose the language, you're not just losing words; you're losing an entire way of seeing and experiencing the world from a distinctly indigenous perspective."
Northern Lights Festival Boréal is requesting proof of full COVID-19 vaccination in order to attend this event. For those with exemptions, a valid, negative COVID-19 test taken within 48 hrs. may be accepted at the gate, or a rapid test may be administered onsite. Seating is purchased in group packages, 'bubbled' by social group. It is recommended to review the full policies at: nlfb.ca/covid-19 prior to purchasing tickets. For more information visit nlfb.ca or call 705-674-5512.