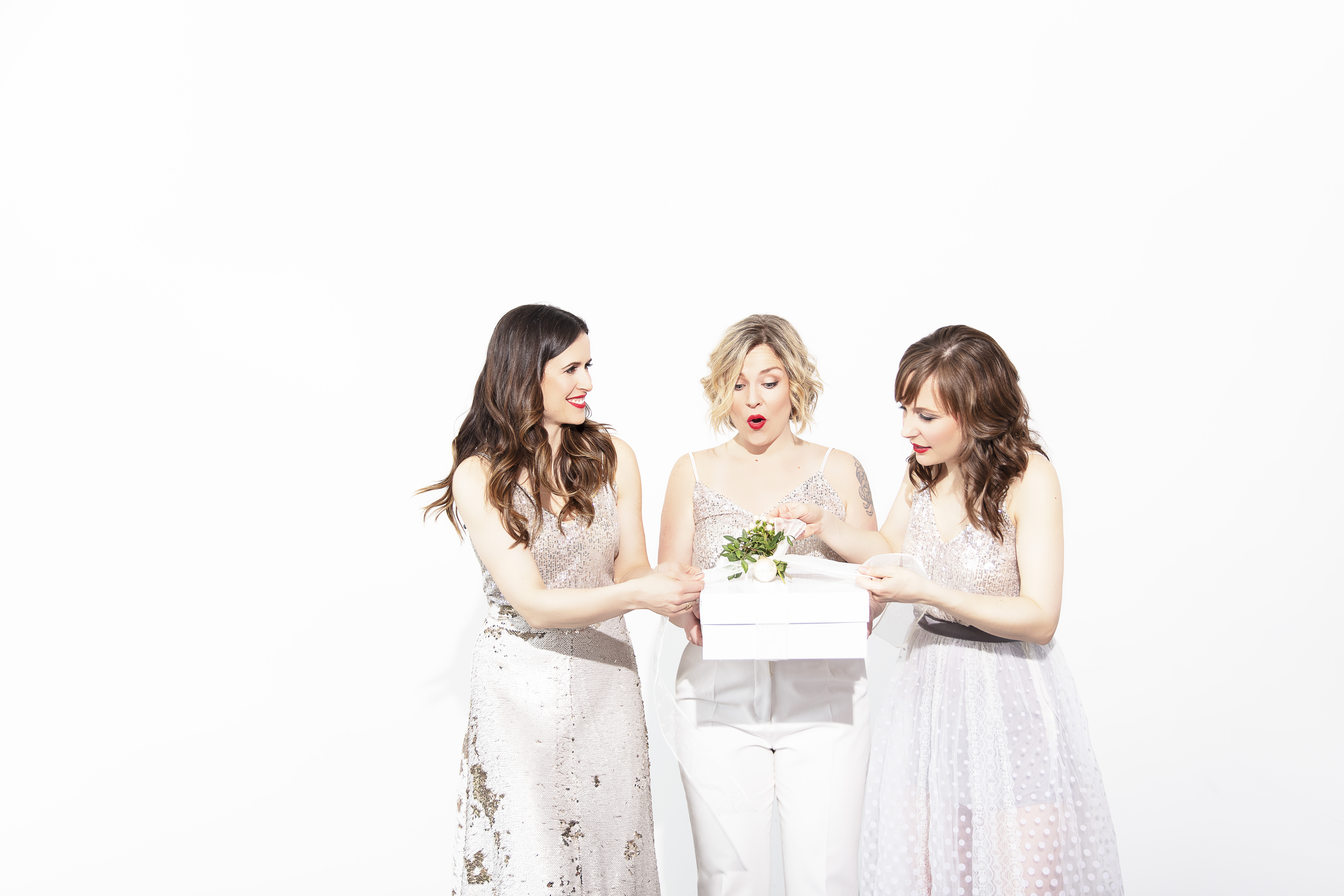 Oct 28/19
The finest Christmas concert in the land: Good Lovelies, Dec. 5 in Sudbury

NOTE: DOORS AT 7PM. APOLOGIES FOR ANY PRIOR CONFLICTING INFO. – NLFB
Northern Lights Festival Boréal will present Juno winning folk-pop trio Good Lovelies, in their highly acclaimed Christmas Show on December 5th at Sudbury's Fraser Auditorium. Good Lovelies are known worldwide for their heartfelt songwriting, infectious three-part harmonies, and witty on-stage banter. A favourite of the festival community, NLFB has presented the group a number of times, but is especially excited to host this special holiday show. Tickets are available at nlfb.ca/tickets.
"The Good Lovelies Christmas show is a Canadian Christmas classic," says NLFB Executive/Artistic Director Max Merrifield, "It continues to sell out concert halls and theatres, and we're so lucky to have it stop in Sudbury." The show has become a holiday tradition for the group, with this being their 13th annual Christmas tour. What better way to celebrate the season than with classic holiday and winter selections, timeless and original material polished to a warm and welcoming glow? Accompanying Good Lovelies (Caroline Brooks, Kerri Ough and Susan Passmore) is their band of merry musicians, including Steve Zsirai on upright bass and Mark Mariash on drums. The six-piece will have you humming along, laughing, and full of mirth by the show's end.
This year also marks the 10th anniversary of Good Lovelies highly popular Christmas album Under The Mistletoe. To celebrate, the trio will be releasing Evergreen, a new collection of seasonal favourites, classic carols and original Christmas songs.
Good Lovelies first united in 2006 for a one-off performance and has since compiled a catalogue of studio albums, EPs, a live album and a Christmas collection. They have toured extensively across Canada, the US, Europe, UK, and Australia and have earned a Juno Award (2010), a Juno Nomination (2012) and four Canadian Folk Music Awards along the way. Their latest non-seasonal record, Shapeshifters, was released in February to much acclaim.
The concert takes place on December 5th at Laurentian University's Fraser Auditorium in Sudbury. Doors open at 7pm. Tickets are available a nlfb.ca/tickets, and at outlets throughout Sudbury: Jett Landry Music (1119 Lasalle Blvd.), Old Rock Coffee (212 Minto St.), and the NLFB office (19 Grey St.). Special ticket pricing is available for students/youth. For more information visit nlfb.ca or call 705-674-5512. 
NOTE: DOORS AT 7PM. APOLOGIES FOR ANY PRIOR CONFLICTING INFO. – NLFB