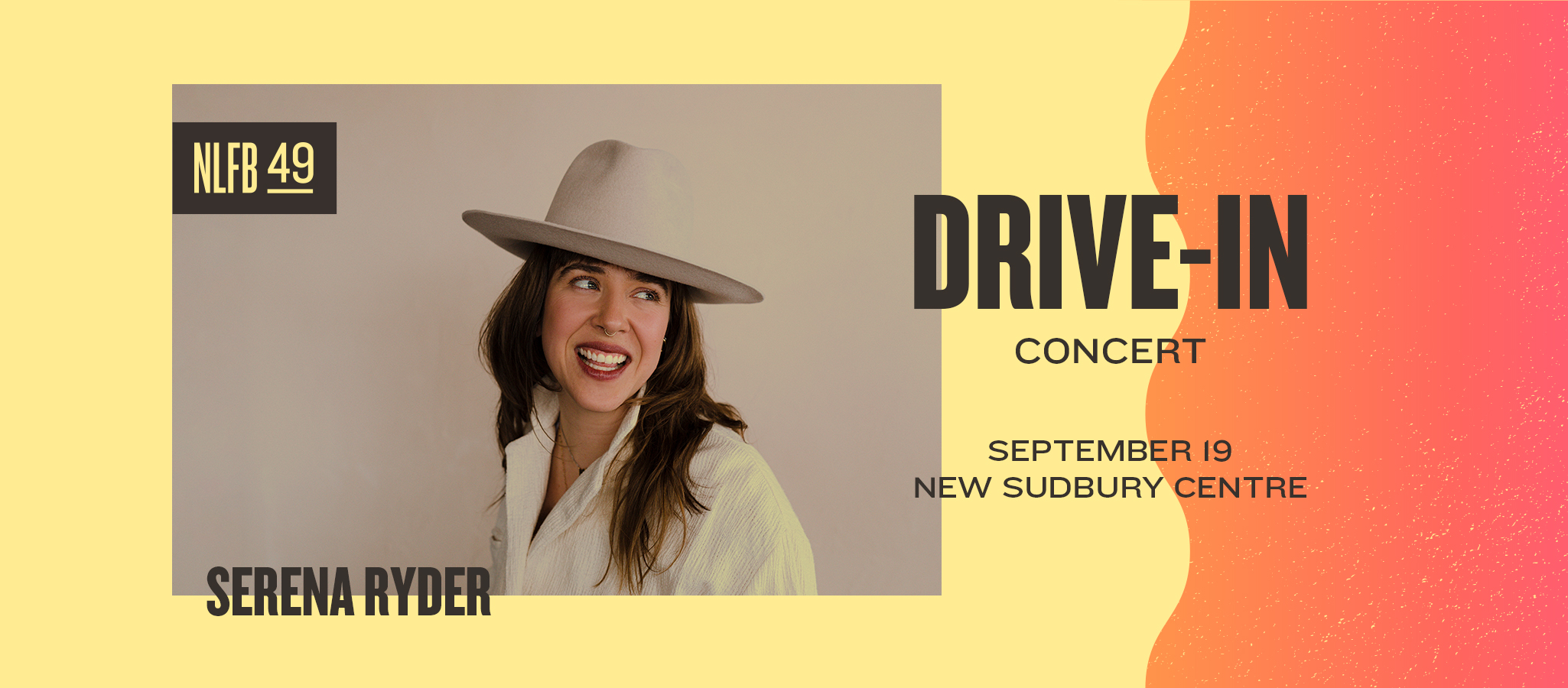 Sep 16/20
Sudbury's first ever drive in concert happening this Saturday and here's what you need to know
Sudbury's first ever drive-in concert is happening this weekend. Northern Lights Festival Boréal (NLFB) is presenting a real, live, in-person concert – enjoyed from the comfort of a vehicle. NLFB Drive-In Concert is set to be held on September 19th at the New Sudbury Centre parking lot located at 1349 Lasalle Boulevard.
NLFB is proud to announce Canadian icon and festival favourite Serena Ryder, musical genius Hawksley Workman, the unique and unexpected The Julian Taylor Band, and Sudbury's very own Martine Fortin and Maxwell José. These fantastic performers are ready to hit the stage and entertain in their own signature styles.
NLFB is proud to partner with Horizon Drive In for this event in efforts to bring live music to our community in a safe and responsible way.
Things to remember:
This is a real, live, in-person concert and all of the artists will be performing in the flesh on-stage. It differs from a regular concert in that it must be enjoyed from the comfort of a vehicle.
Due to safety protocols around COVID-19 and general health & safety, concert-goers must remain in the vehicles during the show. Dancing in your car is highly encouraged!
There will be portable washrooms on site. We ask that you try to use the washroom before you arrive to limit the amount of people in and out of the facilities. They will be frequently cleaned and sanitized.
The audio will be broadcast on an FM channel with the use of a radio transmitter.
Please refer to the FAQ's for more information and rules
Essential Packing Guide:
Blanket! Or warm clothes. Weather is unpredictable, and in efforts to not idle vehicles during show time, NLFB is encouraging guests to bring a blanket.
A battery powered radio if preferred over an FM radio in the vehicle. There will be battery powered radios available for purchase as well
Jumper cables, just as a precaution. If you don't have some, don't worry, we have several booster packs and give boosts for free, if needed.
Schedule:
6:00 p.m. – Doors open
6:30 p.m. – Maxwell José
6:40 p.m. – Martine Fortin
7:00 p.m. – The Julian Taylor Band
8:00 p.m. – Hawksley Workman
9:00 p.m. – Serena Ryder
Tickets:
Tickets for the event are $30 in advance and $40 at the gate.
We anticipate that the event will likely sell out online well in advance. We are strongly encouraging people to purchase their tickets in advance if at all possible, however it will be possible to add passengers at the gate if needed. Tickets are currently available online only at nlfb.ca/tickets.
While purchasing tickets, concert-goers will also be able to purchase some fantastic records and artist merchandise in advance, as well as concession stand items such as pop and popcorn. These items will be given to guests upon arrival.
For any questions regarding tickets, protocols, or the event in general, please contact the NLFB team at marketing@nlfb.ca or 705-674-5512.