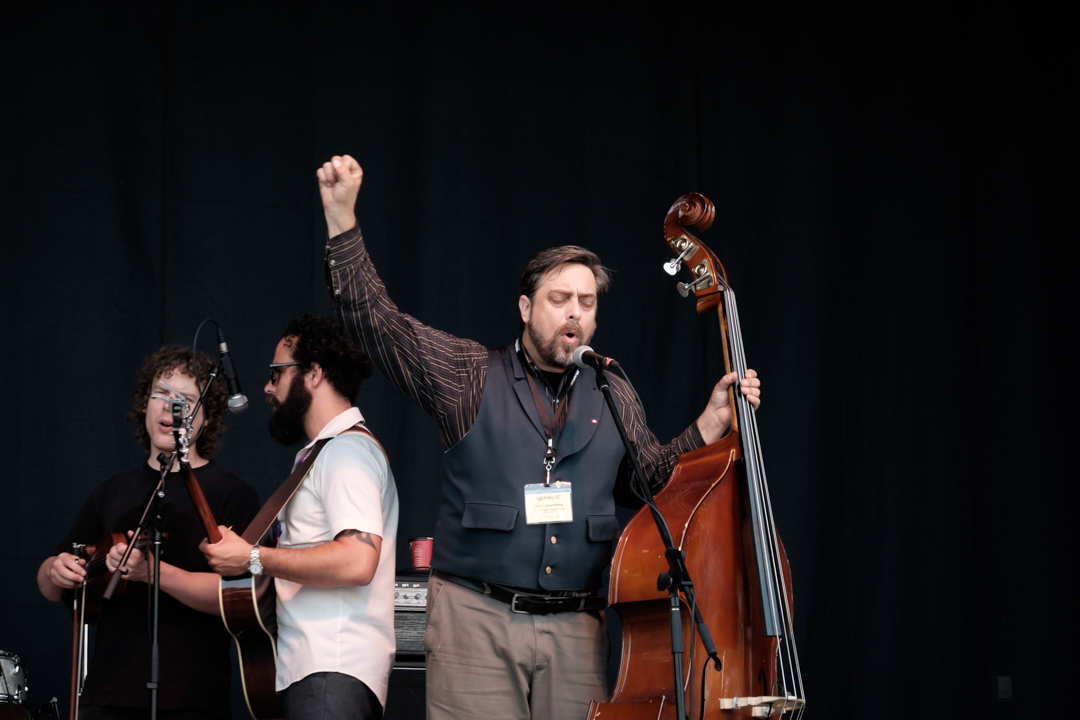 Oct 28/16
Party for Paul: 17 yrs. as NLFB Artistic Director
Townehouse Tavern, Sudbury – Nov. 11, 2016 – Music starts at 9pm
Come celebrate with us, and pay tribute to Paul Loewenberg's inspiring 17 year run as Artistic Director of Northern Lights Festival Boréal. The evening will be a diverse musical revue of Sudbury's finest players and songwriters. Roots, rock, soul, and a few surprises of course. We know Paul won't be able to help but get up on stage and jam!
While Paul transitions into new roles with the festival, we want to celebrate the artistic vision, the diversity, and the daring programming choices he has shared with us over the years, through each festival lineup. Programming the Northern Lights Festival is like creating a fine piece of art, each one unique and beautiful in its own way. Paul has created 17 great ones (plus countless concerts, fundraisers and other events), each with their own special memories. Of course, Paul continues his major contributions to arts, culture and music in Sudbury as: the force behind numerous other NLFB projects, a musician, the booker of The Townehouse, an organizer, the brains behind the Elgin St. Craft Beer Festival, a skilled woodworker, a pro knitter and more. Come celebrate with us!
Music will begin at about 9pm.
Performers (so far) will include:
Paul (of course)
Kevin Closs
Duncan Cameron
Richard Mende
Ryan Levecque
Brian Dunn
Matt Foy
Chuck Roberts
Darlenya
Mike Kenney
Mitch Houle
Kim Schmidt
Clayton Drake
If you are a musician with some connection to Paul and you're interested in doing a few tunes or being part of the rhythm section get in touch via director@nlfb.ca.
NOTE: There is a Sudbury Wolves game that night so beware that parking may be a challenge.
$5.00 at the door goes to the house band.
19+