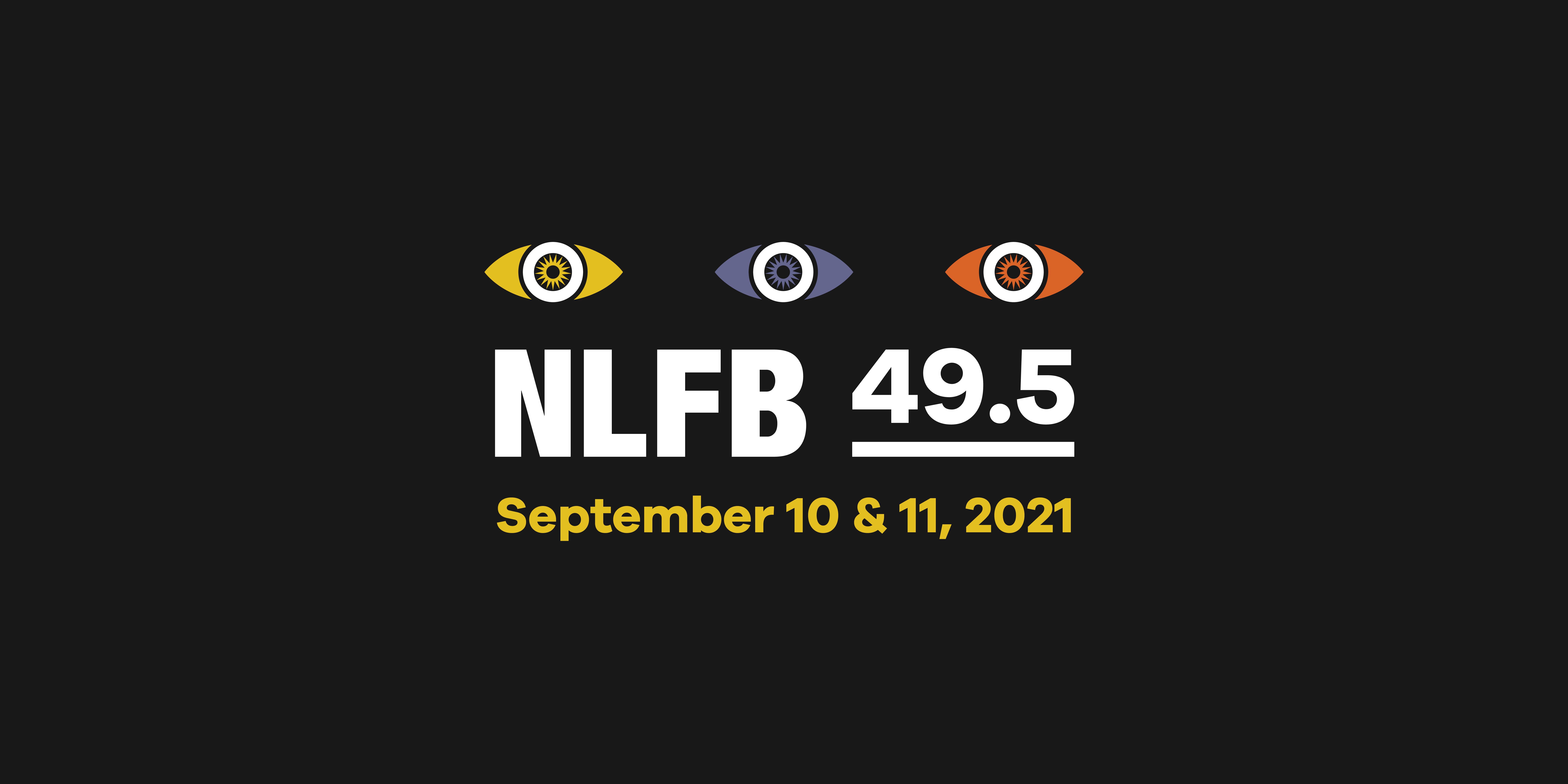 Aug 19/21
Northern Lights Festival Boréal presents: NLFB #49.5!
Sudbury, ON • August 19, 2021 — While so many have been craving the magic of live music, festivals and concerts, Sudbury's Northern Lights Festival Boréal has been adapting and working to keep the spirit of live music alive. In September of last year, NLFB made Sudbury music history with the city's first ever drive-in concert. The veteran music & arts presenter is back with a 2021 festival event, held in its traditional home at Bell Park's Grace Hartman Amphitheatre, September 10-11, 2021.
NLFB is announcing a two-day festival-style event – two world class lineups, for in-person, outdoor concerts. The lineup will include acclaimed headliners Dan Mangan and Jeremy Dutcher, as well as Tanika Charles, OKAN, Cindy Doire, Reney Ray, Dany Laj & The Looks, Frank Deresti & The Lake Effect, and more. Tickets will be available through Eventbrite on Friday, August 20th at 11:30AM: the pages for our September 10th event and September 11th event can be accessed for more information.
As an organization that strives to support artists and audiences, NLFB must provide these celebrations of live music in the safest possible format. NLFB is working together with Public Health Sudbury & Districts to ensure all current guidelines are being followed, with some added measures in place. All ticket holders, staff/crew, artists etc. will be required to provide proof of full vaccination, except in the case of a medical exemption. Ticket holders who can not be vaccinated must have a negative COVID test result within the past 48 hours or receive a rapid test at the door before admittance. Additionally, seating will be 'bubbled' by social groups, arranged through the online ticket purchasing process. Merchandise, food vendors, and a beer tent are in the plans, with appropriate distancing and sanitation measures in place. Additional, important information and details on these policies and protocols can be found at nlfb.ca/covid-19/.
NLFB is thrilled to welcome back Dan Mangan and his band, who will appear the night of Friday, Sept. 10th. Mangan is a two-time JUNO award-winning & two-time Polaris Music Prize listed musician and songwriter. 2018 brought Dan's 5th full length "More or Less," an album about witnessing birth, and in some ways rebirth. 2020 brought the record "Thief" a diverse collection of covers that've been released sporadically over the years.
Aside from his own recordings, Dan has scored a feature film (as well as TV series for Netflix & AMC and has infrequently been a contributing writer for several international publications. Dan has toured extensively in North America, Europe and Australia. In 2017, Mangan co-founded Side Door, an alternative concert booking start up, which pivoted to host livestream concerts and has held regular events for thousands of viewers throughout the pandemic.
NLFB is also honoured to present Jeremy Dutcher for the first time, an inspiring and impactful musician celebrated worldwide. He will perform the night of Saturday, September 11th. Performer, composer, activist, musicologist — these roles are all infused into his art and way of life. A member of Tobique First Nation in New Brunswick, Jeremy first did music studies in Halifax before taking a chance to work in the archives at the Canadian Museum of History, painstakingly transcribing Wolastoq songs from 1907 wax cylinders. "Many of the songs I'd never heard before, because our musical tradition on the East Coast was suppressed by the Canadian Government's Indian Act." The results were "collaborative" compositions like nothing you've ever heard, collected together on his debut LP Wolastoqiyik Lintuwakonawa (awarded the 2018 Polaris Music Prize). "I'm doing this work because there's only about a hundred Wolastoqey speakers left," he says. "It's crucial for us to make sure that we're using our language and passing it on to the next generation. If you lose the language, you're not just losing words, you're losing an entire way of seeing and experiencing the world from a distinctly indigenous perspective."
Also, appearing Friday, September 10th will be Toronto soul sensation Tanika Charles. Formerly known as the best kept secret in soul music, Charles has become a staple of the scene both at home and abroad. The 2x Juno Award nominated and 2x Polaris Prize long-listed singer delivers a live show that is both high energy and endearing.
Also, appearing Saturday, September 11th will be 2021 Juno winning group OKAN, fusing Afro-Cuban roots with jazz, folk and global rhythms in songs about immigration, courage and love. Having recently worked with Bomba Estereo, Lido Pimienta, Hilario Duran and Telmary Diaz, OKAN has followed up on their acclaimed album Sombras, with their sophomore release Espiral, earning them the prestigious Juno win.
This diverse and exciting festival roster will also include: bilingual folk-country singer-songwriter Reney Ray; Sault Ste. Marie folk-pop-jazz outfit Frank Deresti & The Lake Effect; award-winning bilingual singer-songwriter Cindy Doire from Timmins, ON; Sudbury, ON power-pop favourites Dany Laj & The Looks; plus more to be announced.
This event marks the first festival for the organization's new Executive Director Krishna Patel, whom the organization has recently brought on board to lead the operations. Patel has extensive experience in festivals and performing arts, including a variety of past staff and volunteer positions with NLFB. "We're very excited to be able to present a festival event this summer. We know our community has been craving these amazing live music experiences. The safety and wellbeing that community is #1."
Northern Lights Festival Boreal is the longest consecutively running music festival in Canada, with the inaugural edition being held in 1972. The organization also traditionally presents numerous other music & arts events throughout the year. The July 7-10, 2022 festival will be the 50th anniversary celebration, with special plans already in the works. For more information or to sign up for the mailing list, visit nlfb.ca/nlfb-49-5/.