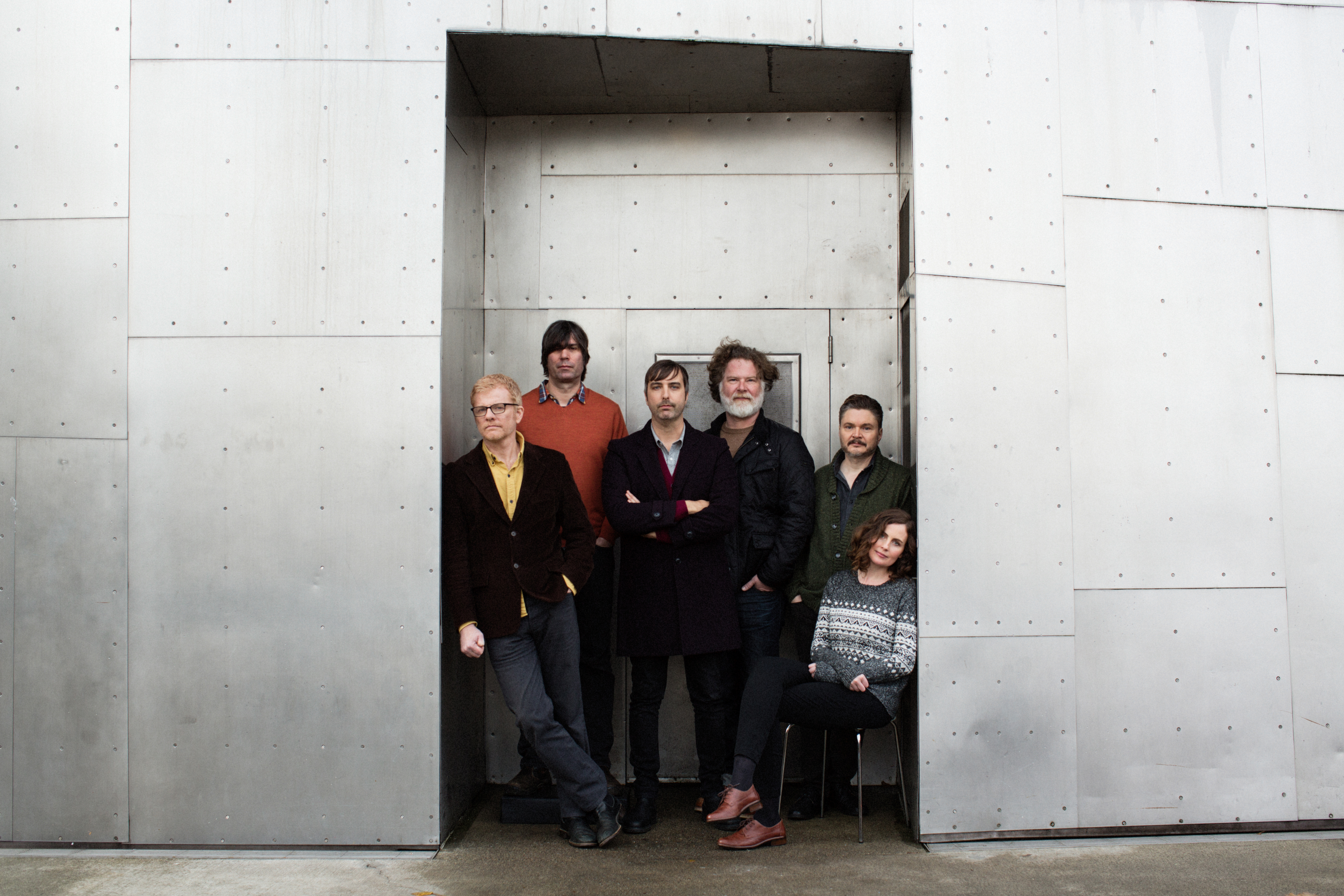 Jan 08/20
Northern Lights Festival Boréal 2020 to feature indie supergroup The New Pornographers, American folk icon Judy Collins, and many more
JULY 9-12 SUDBURY, ON FESTIVAL RELEASES FIRST ROUND OF PERFORMERS
The Sudbury, ON festival began in 1972 as a single day event called the 'Northern Lights Folk Festival'. It has grown and evolved over the years to be the signature music & arts festival of Northern Ontario. NLFB remains Canada's longest consecutively running, music festival – with a wealth of inspiring performances and compelling stories.The 2019 festival attracted a record attendance of over 14,000 total. Considering the energy that is building around the celebration, organizers are urging festival lovers to pick up full festival passes before Friday, when prices increase, and individual day passes go on-sale.
Headlining Thursday, July 9th of the festival will be the hugely influential, indie-rock supergroup The New Pornographers. Among the world's most enduring and compelling indie rock groups, the band has released eight albums to date, including their highly acclaimed 2019 record In the Morse Code of Brake Lights. They have won and been nominated for numerous awards including the Juno Awards, the Polaris Prize, and more. They have appeared on countless 'best of' lists, including Rolling Stone's '100 Best Albums of the Decade'. The band has also served as a springboard for many fruitful and inspiring solo careers: Neko Case, Destroyer, A.C. Newman, etc.
2019's In the Morse Code of Brake Lights has been widely hailed as yet another breakthrough album, cementing the group's reputation as a band that continues to innovate, exhilarate and make bold statements. There's a deep, climatic unease running through the album's 11 tracks, matched only by the sheer musical glee with which the band addresses the prevailing mood of the moment. It's an album in which foreboding and bliss somehow go hand in hand—mixing founder A.C. Newman's nearly symphonic levels of pop arrangement and harmony with a careening quality that feels unsafe at any speed. NLFB is beyond thrilled to present The New Pornographers for their first-ever appearance in the region.
Closing out the festival's main stage on Sunday, July 12th will be celebrated American folk artist Judy Collins. Collins has inspired audiences with sublime vocals, boldly vulnerable songwriting, personal life triumphs, and a firm commitment to social activism. In the 1960s, she evoked both the idealism and steely determination of a generation united against social and environmental injustices. Five decades later, her luminescent presence shines brightly as new generations bask in the glow of her iconic 50-album body of work, and heed inspiration from her spiritual discipline to thrive in the music industry for half a century.
The award-winning singer-songwriter is esteemed for her imaginative interpretations of traditional and contemporary folk standards and her own poetically poignant original compositions. Her stunning rendition of Joni Mitchell's "Both Sides Now" from her landmark 1967 album, Wildflowers, has been entered into the Grammy Hall of Fame. Judy's dreamy and sweetly intimate version of "Send in the Clowns," a ballad written by Stephen Sondheim for the Broadway musical A Little Night Music, won "Song of the Year" at the 1975 Grammy Awards. She's garnered several top-ten hits gold- and platinum-selling albums. Recently, contemporary and classic artists such as Rufus Wainwright, Shawn Colvin, Arlo Guthrie, Joan Baez, and Leonard Cohen honored her legacy with the album Born to the Breed: A Tribute to Judy Collins. Also, in the 1960s Judy became a tastemaker within the thriving Greenwich Village folk community, bringing other singer-songwriters to a wider audience, including poet/musician Leonard Cohen, Joni Mitchell and Randy Newman. Throughout the 60s, 70s, 80s, 90s, and up to the present, she has remained a vital artist, enriching her catalog with critically acclaimed albums while balancing a robust touring schedule.
NLFB is also excited to present Austin, TX singer-songwriter, guitarist and producer Gurf Morlix. Morlix brings a unique and versatile approach to songwriting. He was in the thick of the iconic Texas singer-songwriter scene in the 1970s, performing with the late Blaze Foley. He then played guitar with Lucinda Williams for over a decade, producing two of her acclaimed albums. He is a member of the Austin Music Awards Hall of Fame, the Buffalo Music Hall of Fame and was the Americana Music Association Instrumentalist of the Year in 2009. With 10 solo records released, Morlix's impressive career as a songwriter has been both adventurous and profound. His latest record, Impossible Blue, takes an unflinching look at mortality — including his own — and finds a sliver of light through the blues.
The 49th edition of the festival will present amazing musical talent from around the globe, and charismatic Australian bluesman Lloyd Spiegel is a shining example of this. Spiegel celebrates his 30th year on tour in 2019, he can't recall a time before playing guitar. Picking up the instrument at age four, Lloyd played his first professional show at age ten and was touring the east coast of Australia at 12. By 16 he was on tour in the United States, cutting his teeth as a true travelling blues man. His contributions to music have earned him myriad accolades, such as Best Artist and Best Album at the Australian Blues Awards (11x winner) and being named as one of Australian Guitar Magazine's Top 50 Australian guitarists of all time. He has also supported the likes of Ray Charles, Bob Dylan and Etta James, and sat in with masters of the blues genre such as Brownie McGhee and Luther Allison. Somewhere between songwriter, social worker and truth-seeker sits Lloyd Spiegel, guitar in hand and a song at the ready.
NLFB has long been known for eclectic programming – expect some classic sounds, but also many that are new experiences, not heard anywhere else. Toronto-based, globally-infused Moskitto Bar is certainly one of these, and a booking that organizers are particularly excited about. The group's unique musical blend can be described as a journey from Baghdad (Iraq) to Brittany (France) through Ukraine and the Balkans. This group of talented musical globetrotters includes members of Balkan/Slavic/klezmer/party/punk supergroup Lemon Bucket Orkestra – a unanimous festival favourite at Northern Lights in 2014.
Festival weekend is also an occasion where some Northern Ontario's most exciting musicians get to perform alongside (and often with) creative artists from across the globe. Carden Cove is undoubtedly one of Sudbury, ON's most thrilling bands, live and on record. The project has remained a constant outlet for songwriter Spencer José, with one rousing, dynamic full-length record to date. The debut effort Grown Slow marked a turning point in José's musical career, becoming an instant local classic. Interestingly enough, things have sort of come full circle for Carden Cove. The band's first-ever show was on a Northern Lights stage after winning the juried Meltdown competition in 2012. Carden Cove poised to make a powerful return with a polished set and a pocketful of new material.
And this is just the beginning for Northern Lights 2020! There are over 30 acts yet to be announced, plus: visual arts activities, artisans and vendors, food offerings, creative family activities, after-hours club shows, and more. It all takes place July 9-12 on the shores of beautiful Lake Ramsey, in Sudbury's Bell Park. NLFB is always seeking volunteers, sponsors, vendors, and exhibitors to become a part of the festival magic.
Full Festival Passes are currently available at the Earlybird rate for a very limited time. On Friday Jan. 10th, prices will increase and passes for specific days will also go on-sale. Passes are available online at www.nlfb.ca/tickets, and at outlets in Sudbury: Jett Landry Music (1119 Lasalle Blvd.) and Old Rock Coffee (212 Minto St.). For more information visit nlfb.ca or call 705-674-5512.