Apr 18/16
Northern Lights Announces 2016 Lineup
45th Anniversary Festival will take place at Sudbury's Bell Park July 8th to 10th, 2016
Click here to purchase tickets/packages!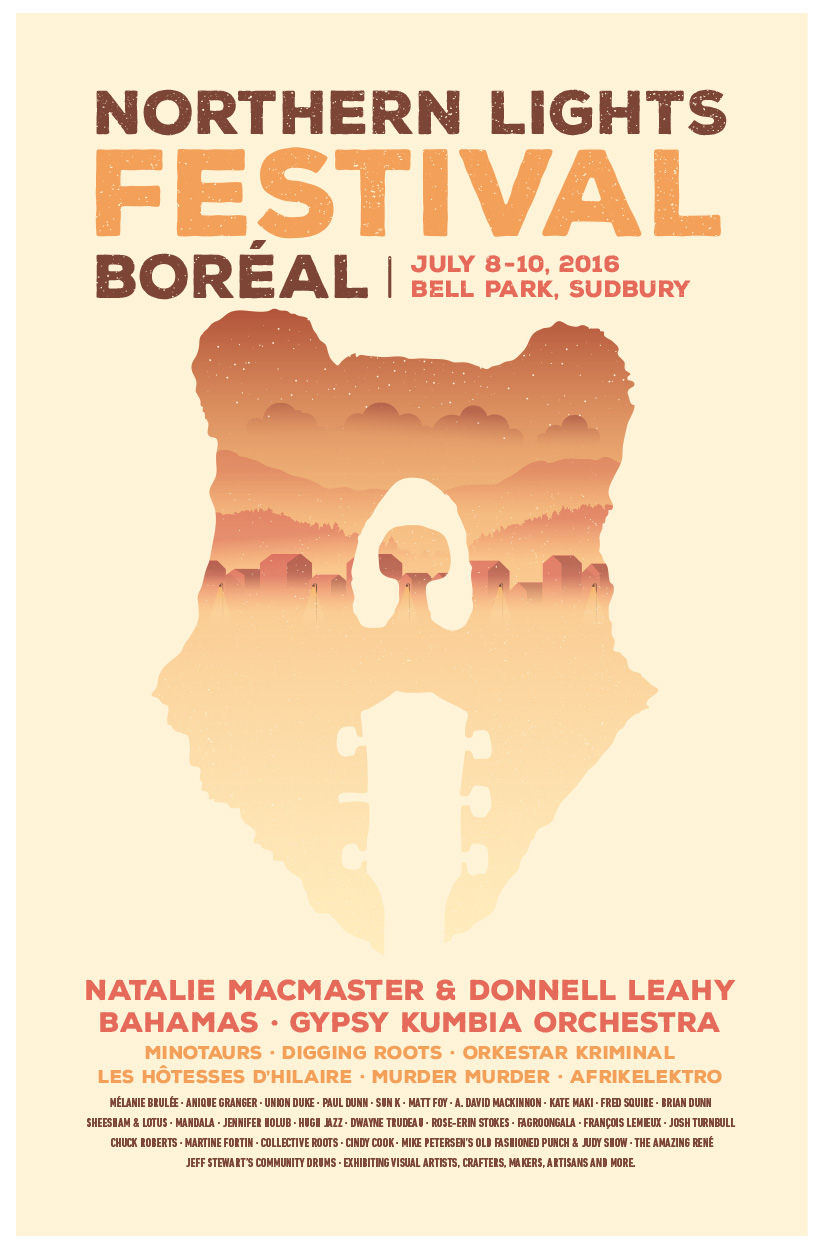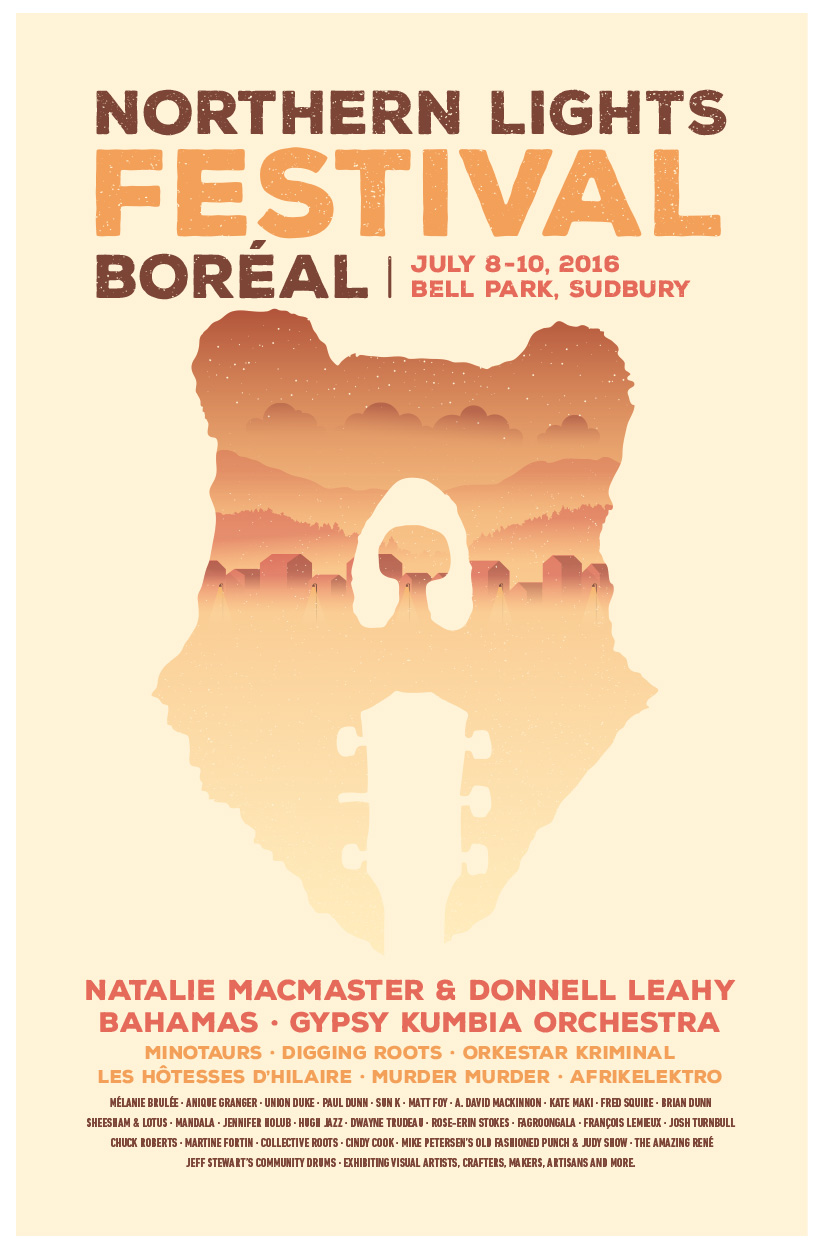 SUDBURY, ON – April 18th 2016 – The time has finally come. The snow banks are slowly receding, restaurants are tentatively putting up patios, and Northern Lights Festival Boréal is announcing its lineup! The 'cool dad' of Ontario's music festival scene will kick off the season with its 45th anniversary edition at Sudbury's beautiful Bell Park July 8th-10th, 2016. In 1972, when the first festival was held, festivals weren't 'a thing', like they are now. The 'Northern Lights Folk Festival' was a free one-day music festival on one stage; needless to say it has grown exponentially since. It remains Canada's longest, continually running, outdoor music festival. NLFB is proud to be taking that rich history into the future, at a time where civic pride in Sudbury's cultural institutions is booming. The NLFB team intends to outdo itself in every way this year. The 2016 lineup is guaranteed to leave festival-goers with unforgettable memories of iconic performances, and with a long list of favourite new musicians.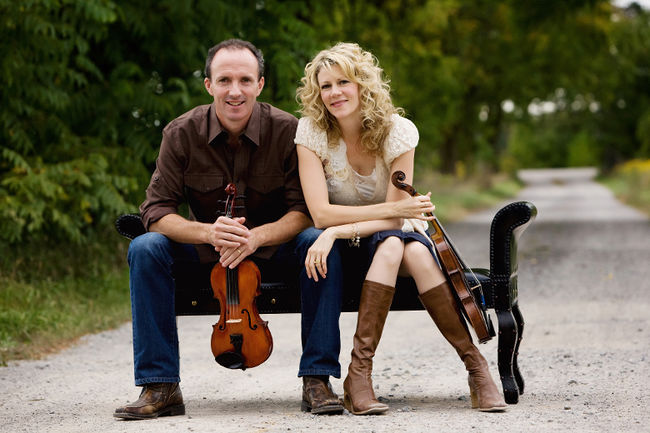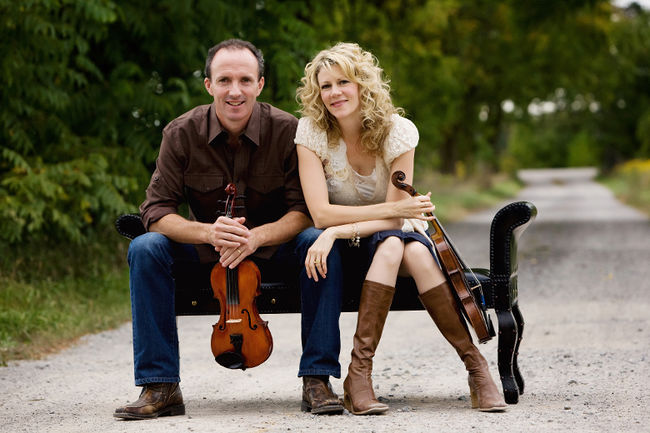 As is tradition, the festival will truly feature something for everyone, with a variety of styles, going all the way up to the 3 very different headlining acts. As NLFB announced last month, Canadian fiddle royalty Natalie MacMaster & Donnell Leahy will be returning to Bell Park, closing out Saturday's festivities. Neither are strangers to the festival, with Donnell Leahy having played as the leader of his acclaimed family band Leahy, while Natalie MacMaster has headlined on her own. With roots deeply planted in Cape Breton Island, this fierce fiddling duo couple command the stage with an explosive celebration of raw energy and passion that infuses their traditional heritage with their taste for the contemporary.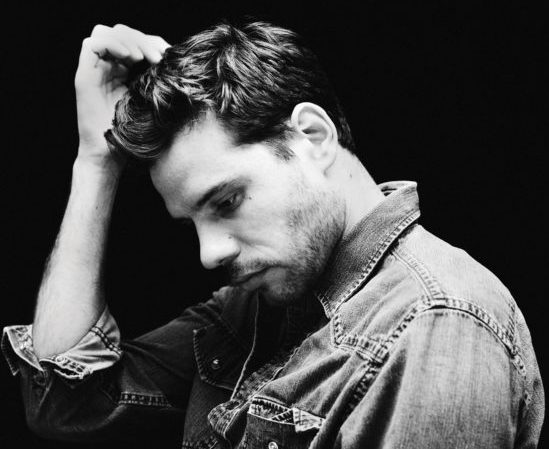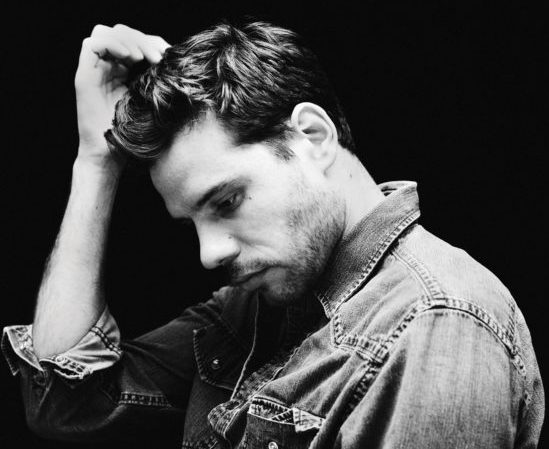 Friday night's feature act will be Juno-winning singer-songwriter Afie Jurvanen, also known as Bahamas. Although Jurvanen is originally from Barrie and not the Atlantic island nation, his soft minimalist music carries the listener to a place of dreamy sunsets and blissful contemplation. As a producer and session musician, he is known as one of Canada's most talented guitarists and he has worked with artists such as Feist, Jason Collett and Jack Johnson, releasing his albums on the latter's Brushfire Records. His first ever Sudbury show will surely be one for the books.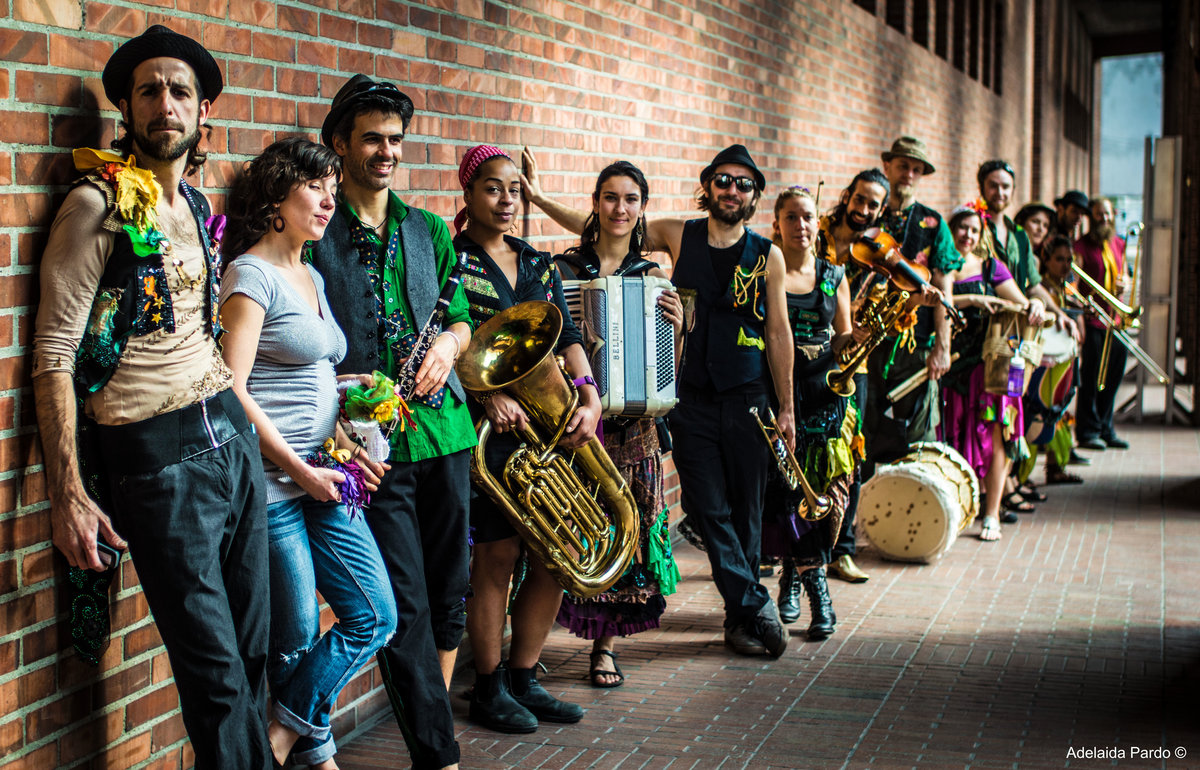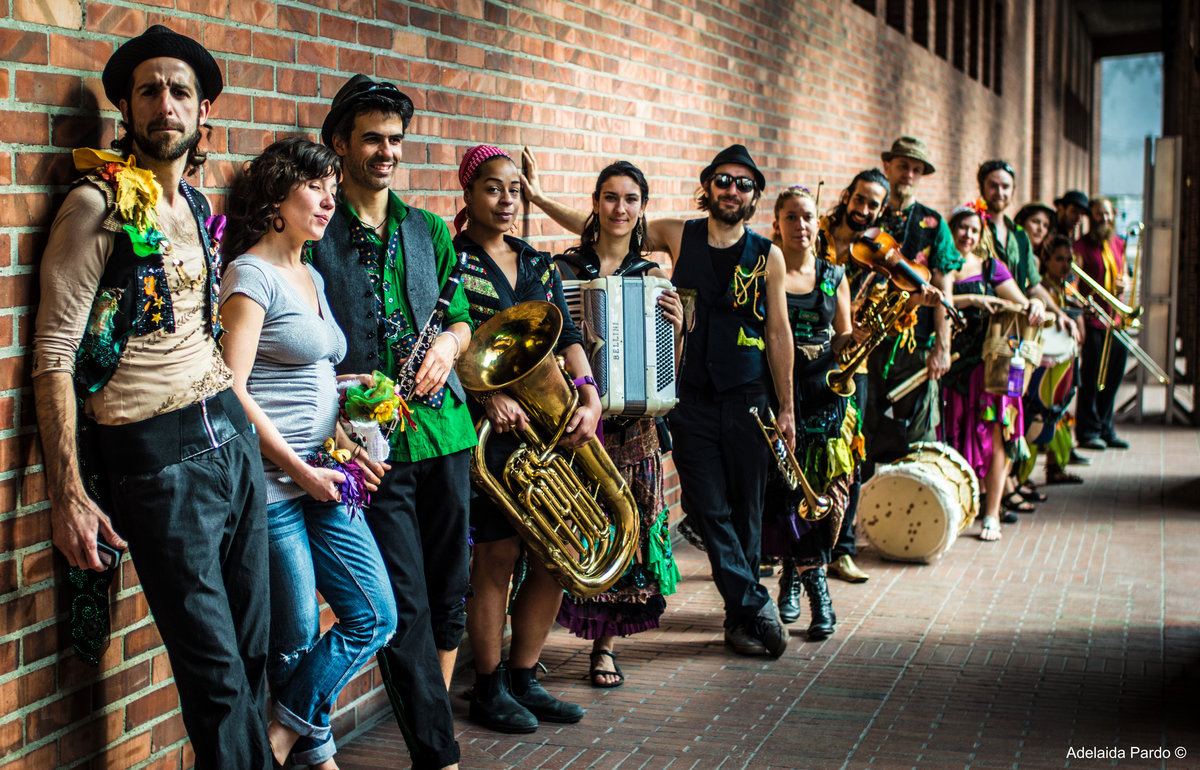 In recent years, NLFB has featured massive musical orchestras with ultra-high energy shows (Melbourne Ska Orchestra, Lemon Bucket Orkestra), and these have always been among the most memorable performances (picture a 13 person band marching out of the Townehouse Tavern to play in the middle of Elgin Street at 2am). This year, Montreal's 16-member Gypsy Kumbia Orchestra will bring their high-powered combination of eastern European and Latin American music to the Grace Hartman Amphitheatre. As part of the Pan-Am Games celebration, they had a brief performance in Sudbury last summer, followed by a raucous guerilla-styleshow at the Fromagerie Elgin that had everyone dancing and yelling 'encore'. It's safe to say they're a perfect fit.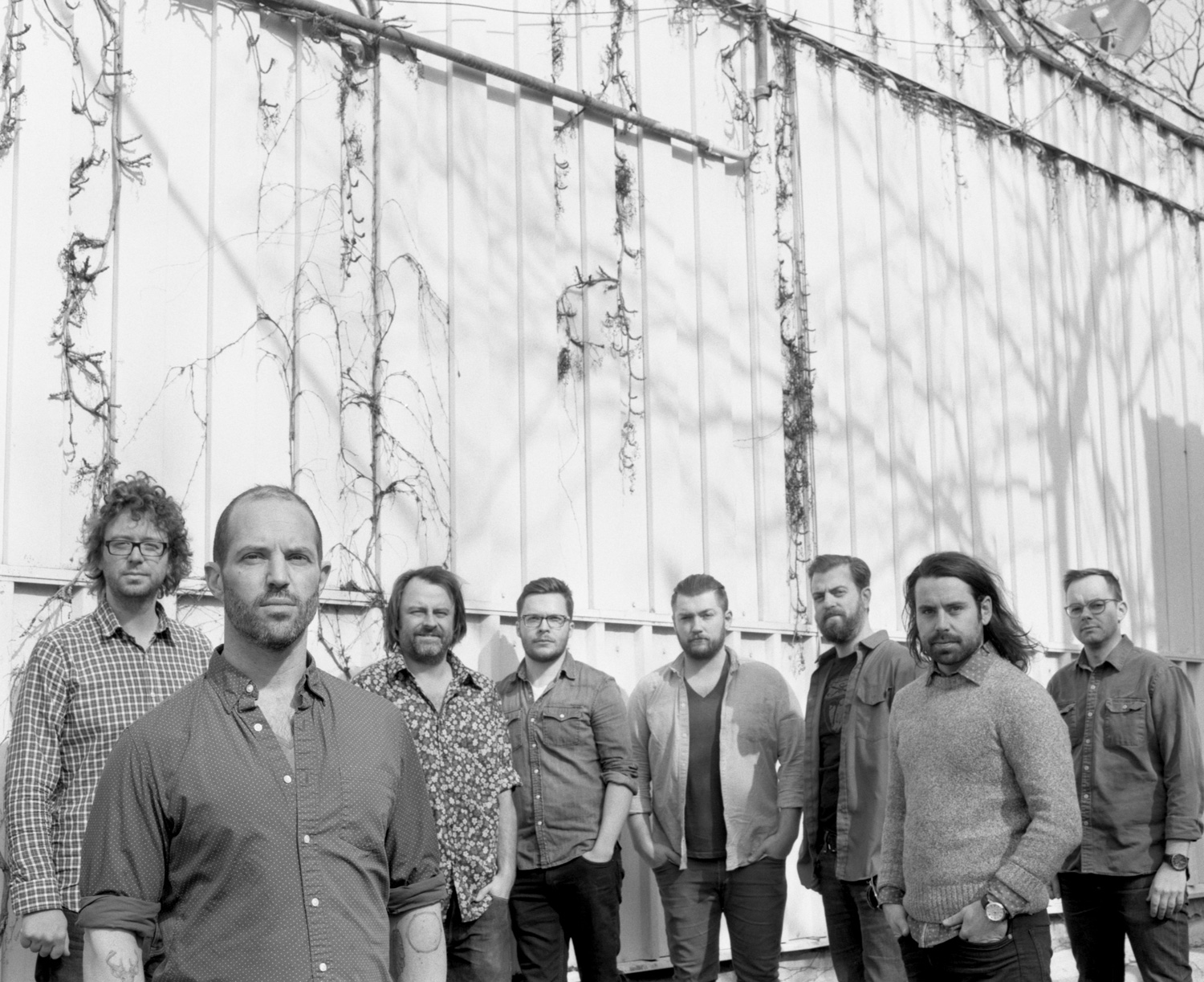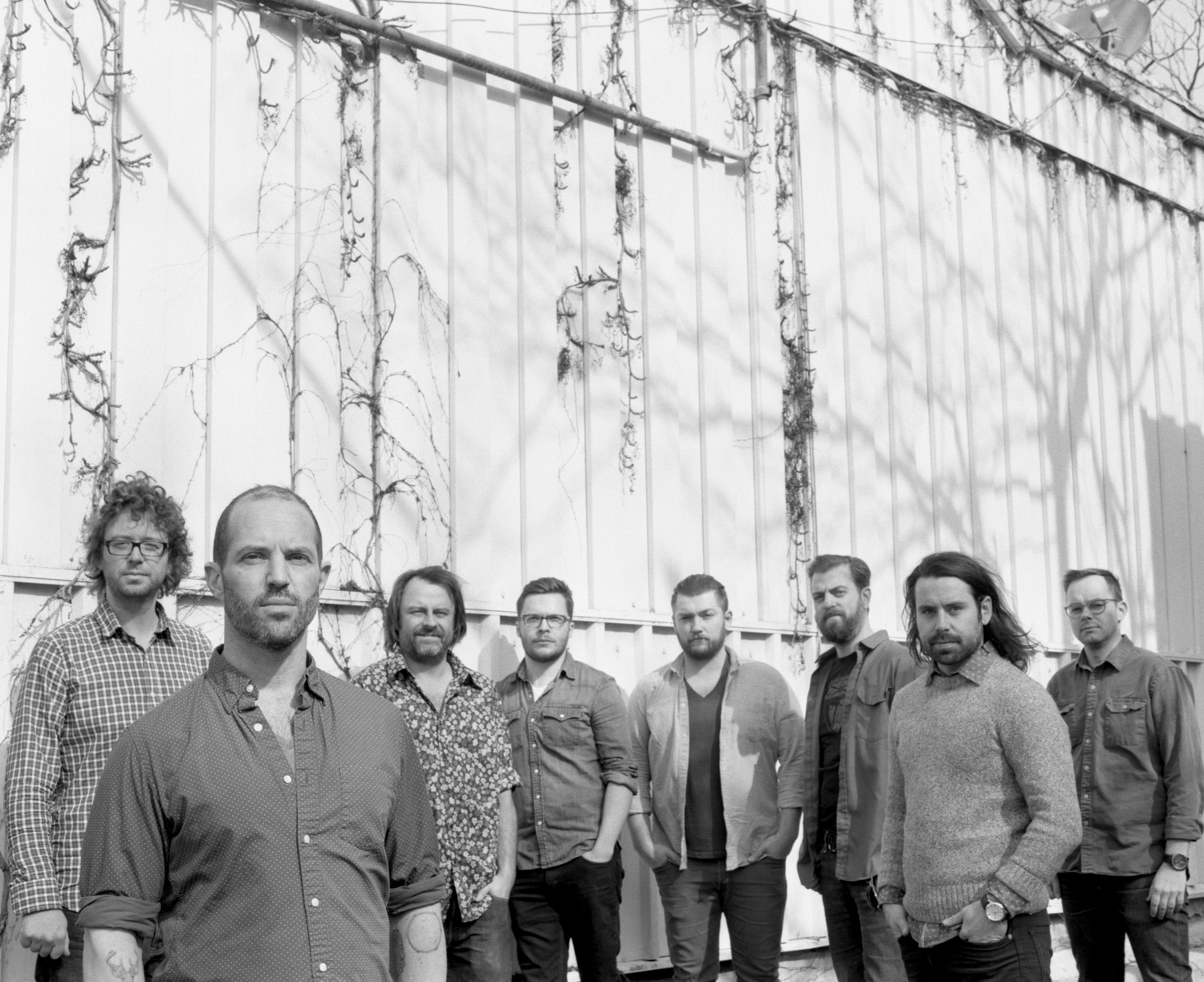 If headliners are the heart of the festival, the emerging acts and musical workshops are the soul. Groups such as Juno-winning First Nations blues-groove outfit Digging Roots; Acadian psych-rock machine Les Hotêsses d'Hilaire; and indie-afrobeat ensemble Minotaurs (led by Festival alumni and former Sudburian Nathan Lawr) will make you dance, jump, laugh, think, and beg for more.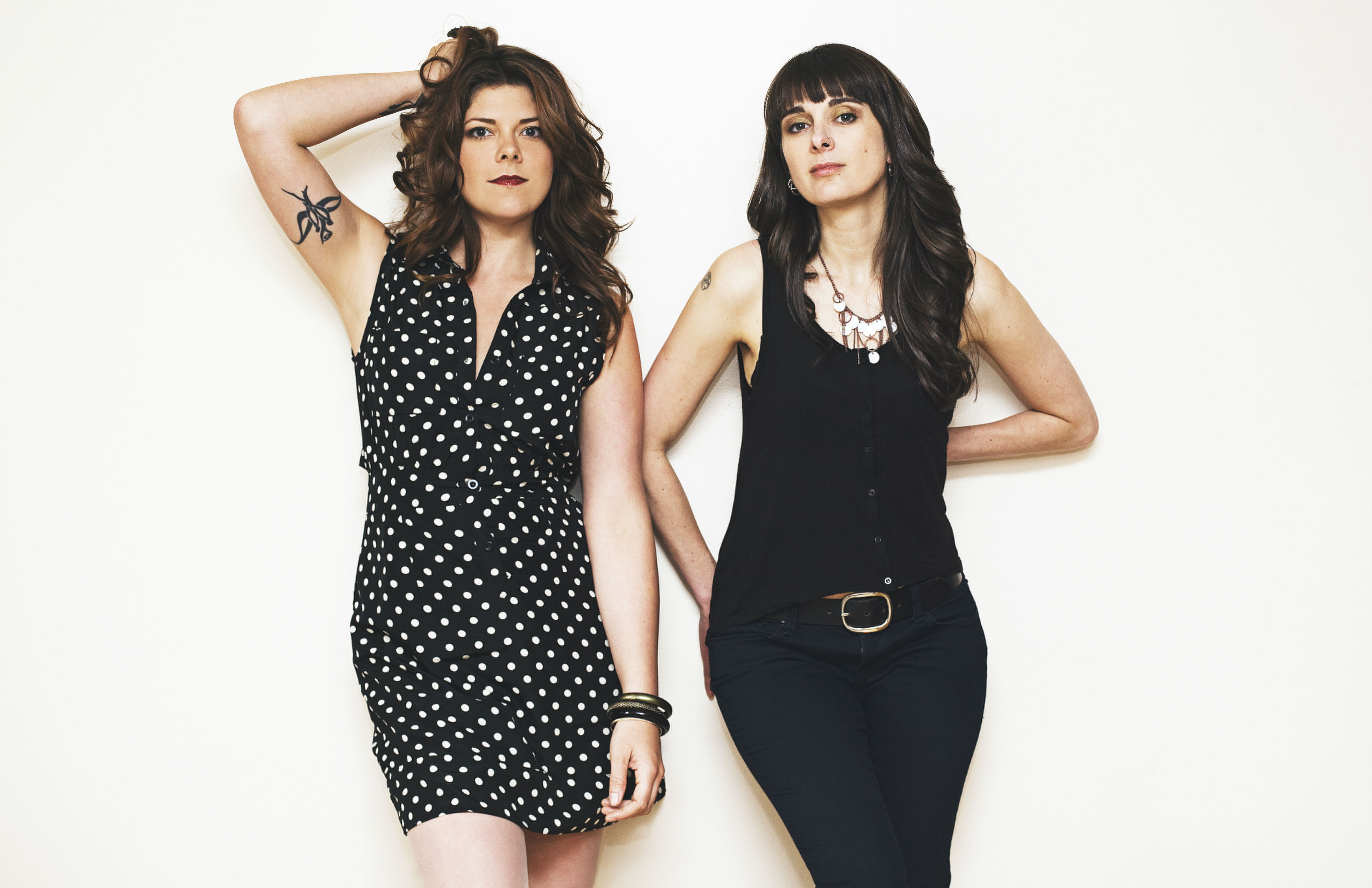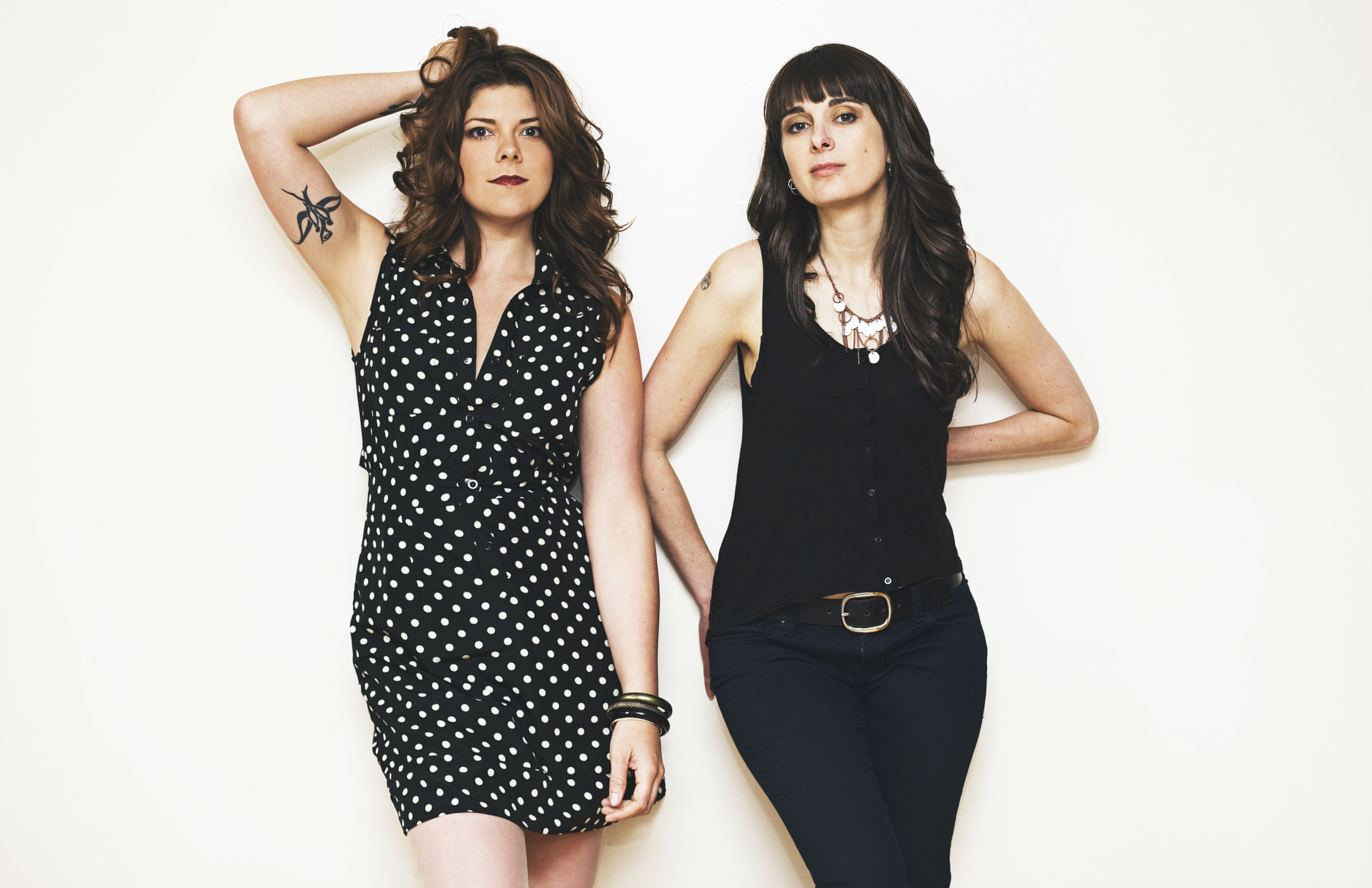 Festival-goers better be prepared to fall inlove with Montreal's Orkestar Kriminal, a multilingual 12 piece music syndicate, playing the gangster folk-ballads of Europe. Rising Toronto folk-rockers Sun K are sure to pick up a slew of new fans, while Montreal-based afro-futuristic group Afrikelektro will launch the crowd into a dancing frenzy. Previously announced performers include Toronto bluegrass band Union Duke, francophone songstress duo Mélanie Brulée and Anique Granger, as well as family act Cindy Cook from TV's Polka Dot Door.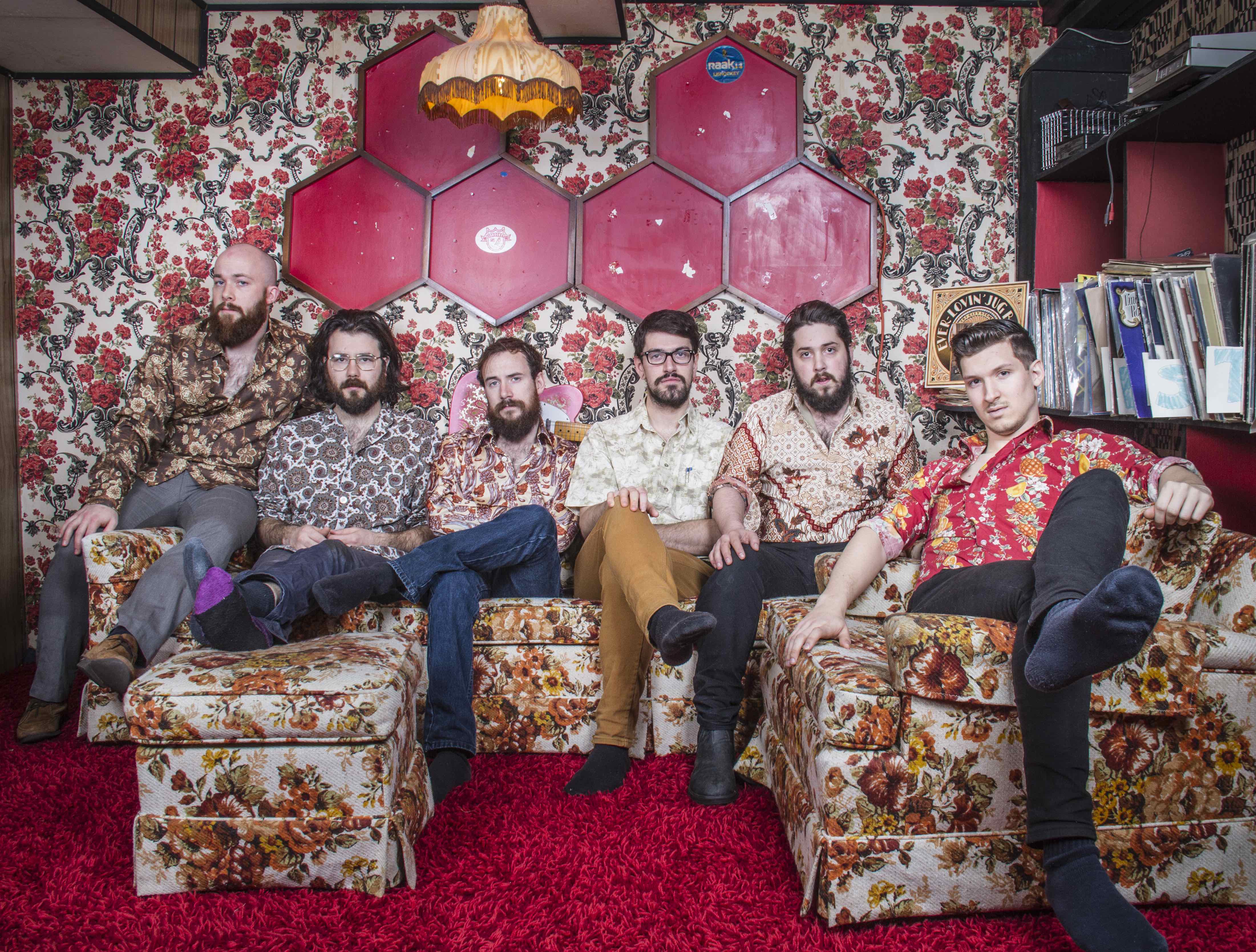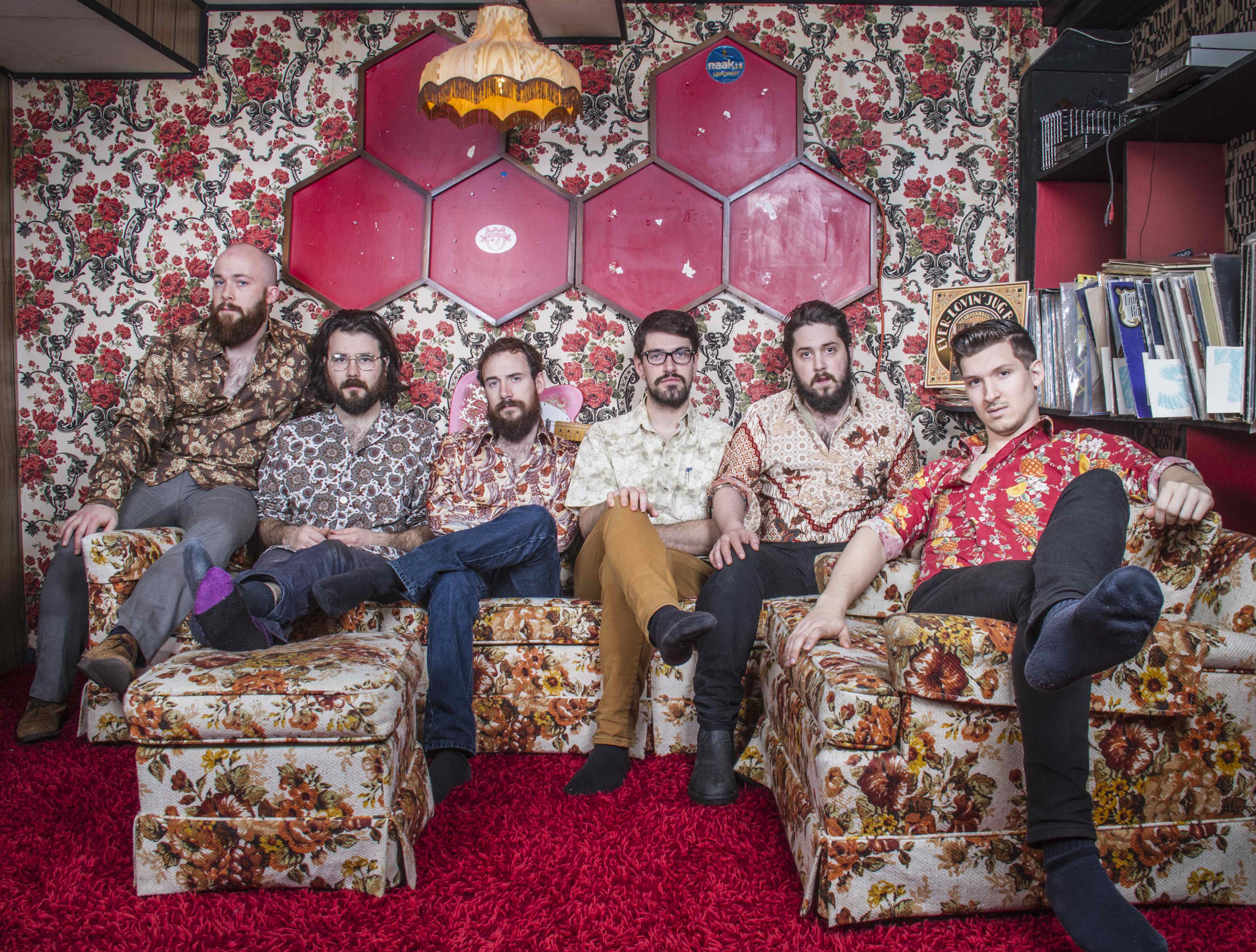 Northern Lights Festival Boréal has strong tradition of showcasing regional talent, and this year is no exception. Local 'bloodgrass' heroes Murder Murder are set to play the Festival for the first time since the release of their last LP. Festival veterans Matt Foy, Brian Dunn, Paul Dunn, Chuck Roberts (and more) will be joined by relative newcomers Mandala, Hugh Jazz, Jennifer Holub, Josh Turnbull, North Bay's Rose-Erin Stokes, as well as 2016 NLFB Meltdown winners Martine Fortin (solo artist) and Collective Roots (group category).
The NLFB "General Store" jam stage will be back and bigger than ever, anchored by festival regulars (and de facto mascots) Sheesham and Lotus. There will be more family entertainment on and off stage, including arts & crafts, games, musical activities and more. During the day, get to know the amazing artists you've just discovered by checking out the various workshops, where they will collaborate (often for the first time) with other artists from the festival.
NLFB is also sending a message out to other regions of the province and country: Join us for the 45th! NLFB is very excited to introduce special accommodation packages for the anniversary event including hotel, hostel, and camping packages. Details can be found online. The same message is going out to families and kids. It is easier than ever to join in the celebration, with free admission now being granted to music lovers 14 and under, and special discounts for students/youth.
Northern Lights Festival Boréal: Inventing tradition, fostering innovation, celebrating community, since 1972.
Click here to purchase tickets/packages!
Click here to purchase tickets/packages!
Full Media Materials (bios, photos, promo etc.): http://bit.ly/1Qgwe3K