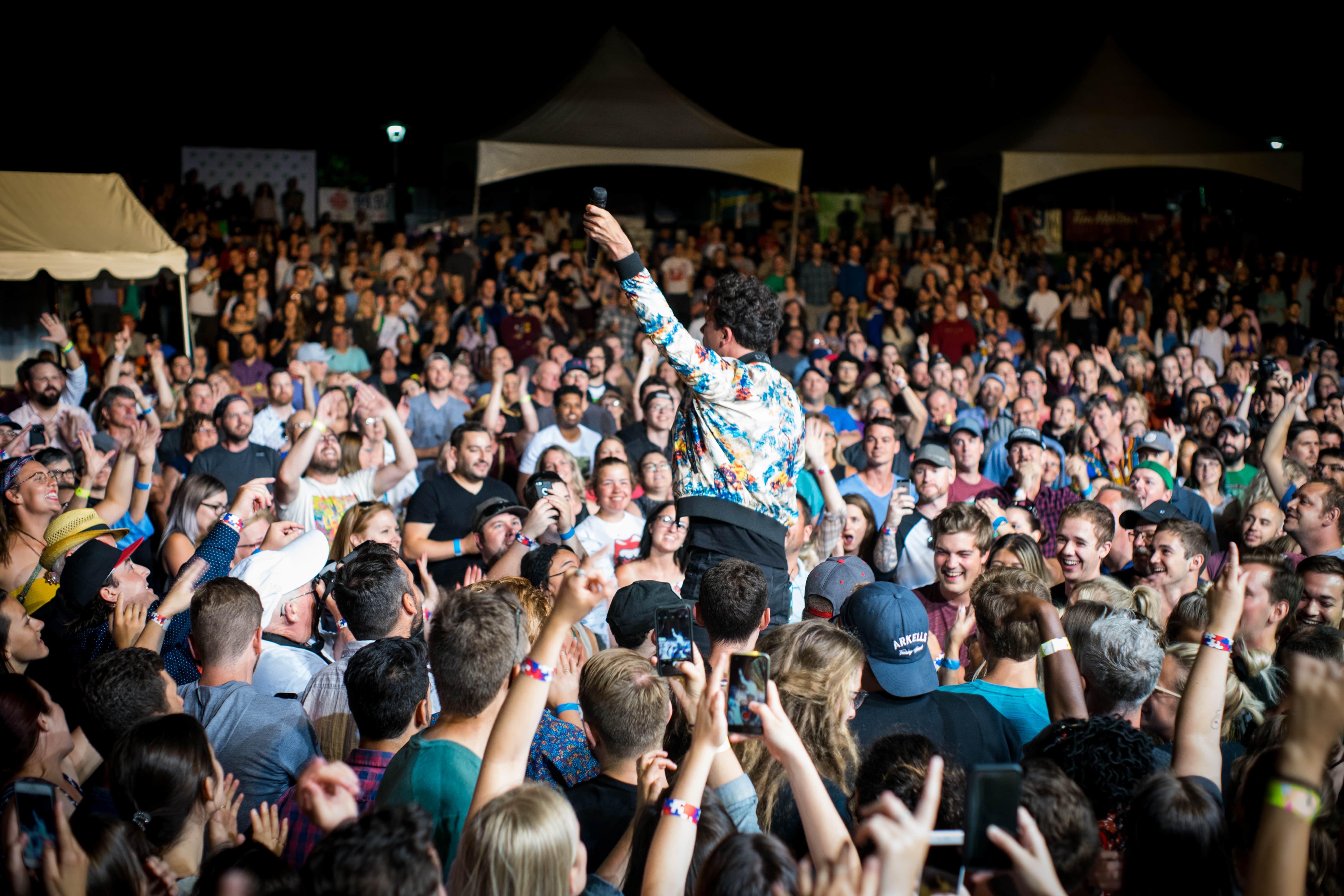 Oct 11/18
NLFB 2019 Early Bird tickets now on sale
Northern Lights Festival Boréal 2018 was one of the most successful festivals in history, breaking an attendance record of over 12,200 people.
NLFB 2018 saw headlining Canadian musicians such as: Arkells, Alvvays, Bill and Joel Plaskett and Lisa LeBlanc and programmed exciting international talent including Bonsa, Doctor Nativo and Orlando Julius.  The festival presented over 100 shows, 50 artists, 40 vendors, and was put on with the help of over 200 volunteers. It was a major success and the team is looking forward to building on that momentum for 2019.
NLFB 2019, set for July 5-7, 2019, is expected to be even bigger and better. Early Bird Tickets ($75) are now on sale. Buying early means over 30% in savings on the gate price. They make great holiday gifts, for yourself or someone else!
Tickets are now available online, and at local outlets: NLFB office (19 Grey St), Jett Landry Music (1119 Lasalle Blvd), A&J Home Hardware (469 Bouchard St), and Old Rock Coffee (212 Minto St).
Did you know volunteers get free passes to the festival? Find out more: www.nlfb.ca/volunteer