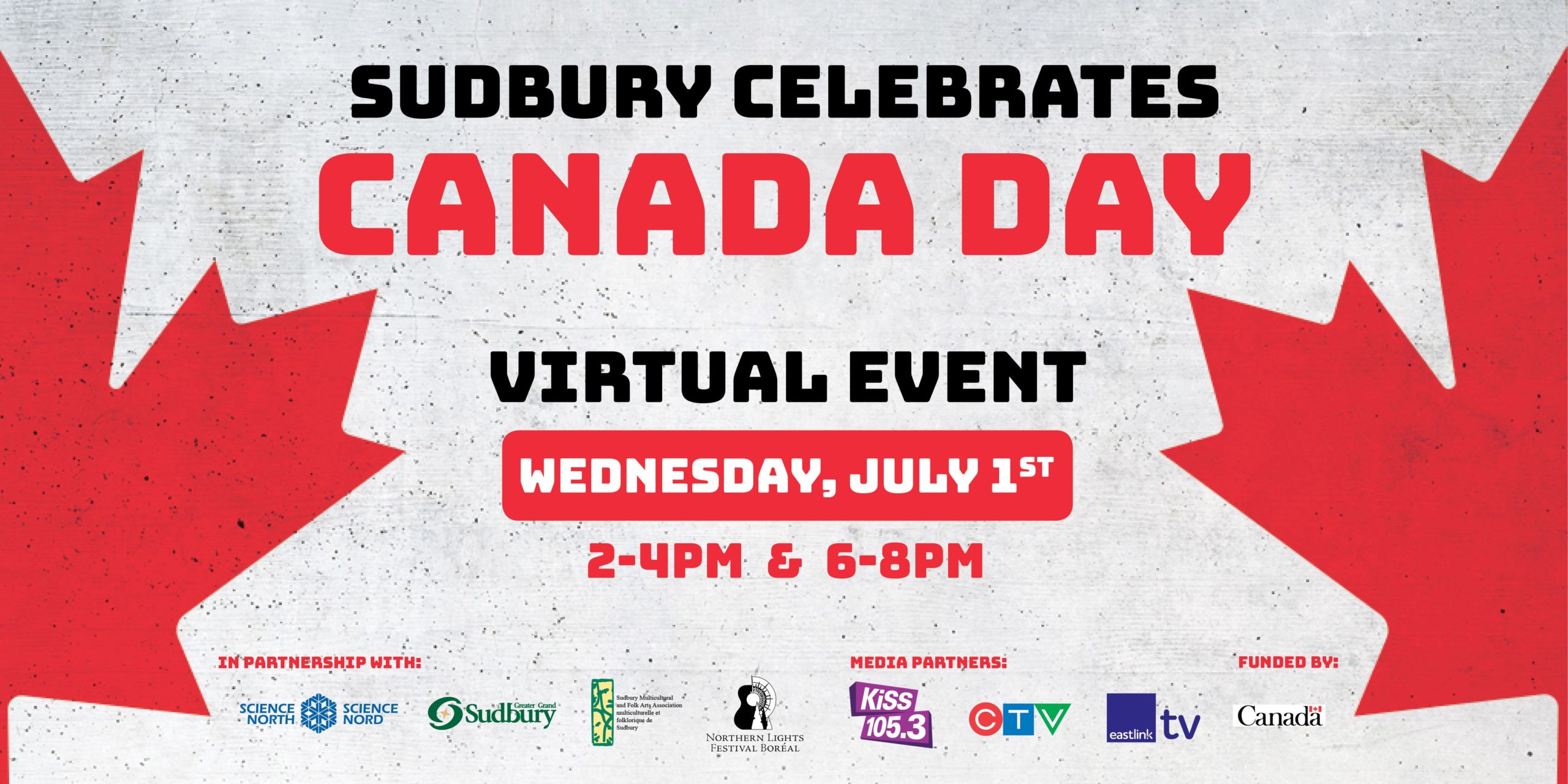 Jun 23/20
Jim Cuddy, Lennie Gallant, Patricia Cano to perform at Sudbury Celebrates Canada Day
WATCH HERE – July 1st.
Finding new ways to bring live music to the community, Northern Lights Festival Boréal (NLFB) has partnered with Science North, the City of Greater Sudbury, as well as the Sudbury Multicultural and Folk Arts Association to deliver a live streamed version of the well-known Canada Day celebration, traditionally hosted each year at Science North. NLFB is proud to support this initiative while also celebrating the frontline workers who have been keeping our community going through these trying times. 
The afternoon segment from 2pm-4pm will feature multicultural and family programming and performances from talented local groups. For more information on the schedule please visit sciencenorth.ca/canada-day.
NLFB's concert segment runs from 6pm-8pm, featuring a variety of accomplished Canadian artists, including headliner Jim Cuddy (Blue Rodeo, The Jim Cuddy Band). This segment will broadcast live on: local Eastlink TV, CTV Northern Ontario's web page, NLFB's Facebook page, and other social media pages. There are many ways to take part in this community celebration, whether setting up a viewing party in the backyard, or just listening to the music, as the perfect soundtrack to your Canada Day BBQ.
Our Schedule:
6:05 p.m. – 7:05 p.m. Song Circle: The Living Land
Ft. Lennie Gallant, Amanda Rheaume, Duncan Cameron, Cindy Doire
7:10 p.m. – 7:25 p.m. Patricia Cano
7:30 p.m. – 8:00 p.m. Jim Cuddy
The Living Land
The first performance of the concert segment is a bit of festival flavour. One thing that makes the Northern Lights Festival unique is the workshop performances or song circles where different artists come together on stage to perform around a theme, influence or instrument. NLFB will be recreating that today with The Living Land: Songs drawing from the landscape of Canada or Turtle Island. Artists will take turns sharing songs that relate to this wonderful and complex land, while also sharing the stories behind these tunes.
Participants in this special performance will include Canadian folk music icon Lennie Gallant who has performed around the world, receiving 19 East Coast Music Awards and several Juno nominations. Lennie is a member of the order of Canada, having released 13 acclaimed albums in both English and French. His latest album, Time Travel, was voted one of the top ten folk albums of the year. Amanda Rheaume will also appear in this special song circle. Amanda possesses a slightly gritty singing voice and an ear for catchy melodies and instantly-accessible roots-pop arrangements. Her talents have earned her a Canadian Folk Music Award for Indigenous Songwriter of the Year, as well as a Juno nomination. Cindy Doire is an award winning, bilingual singer-songwriter from Timmins, ON, who has lived and performed around the world. With Andrea Ramolo, she is also ½ of the acclaimed, folk-noir duo Scarlett Jane. Duncan Cameron is a bilingual singer and multi-instrumentalist whose performances highlight the variety of traditional folk music from Ontario, Quebec, the East Coast, Ireland, Scotland, and elsewhere. He currently resides in Sudbury and is a recent winner of Northern Lights Festival Boreal's Jackie Washington award for outstanding contributions to arts and culture in Northern Ontario.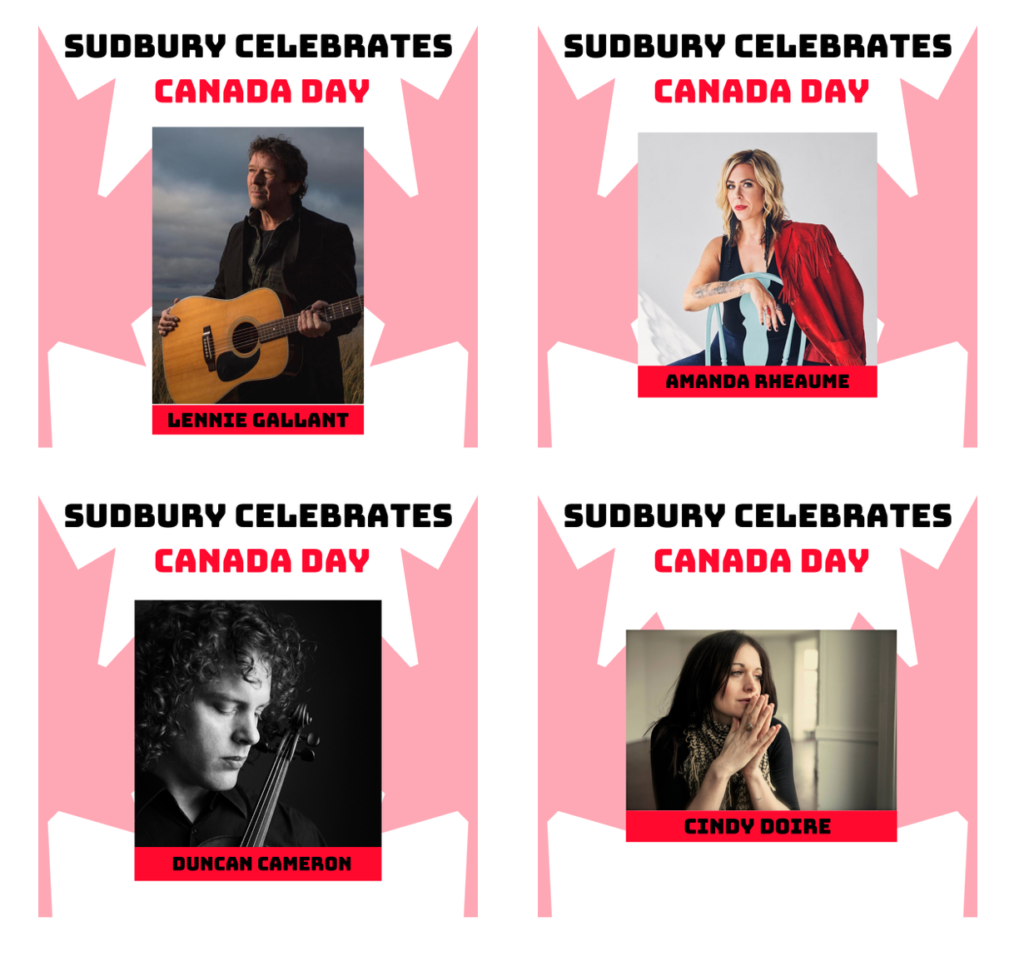 Patricia Cano
Patricia Cano is an award-winning Peruvian-Canadian singer-songwriter and actor. Originally from Sudbury, ON. Singing in English, French, Spanish and Portuguese, her solo work earned her numerous awards & accolades in subsequent years. Most recently, Patricia won the award for Outstanding Vocal Performance on a Recording for her version of Violeta Parra's song "Gracias a la Vida", at the 2019 Northern Ontario Music & Film Awards.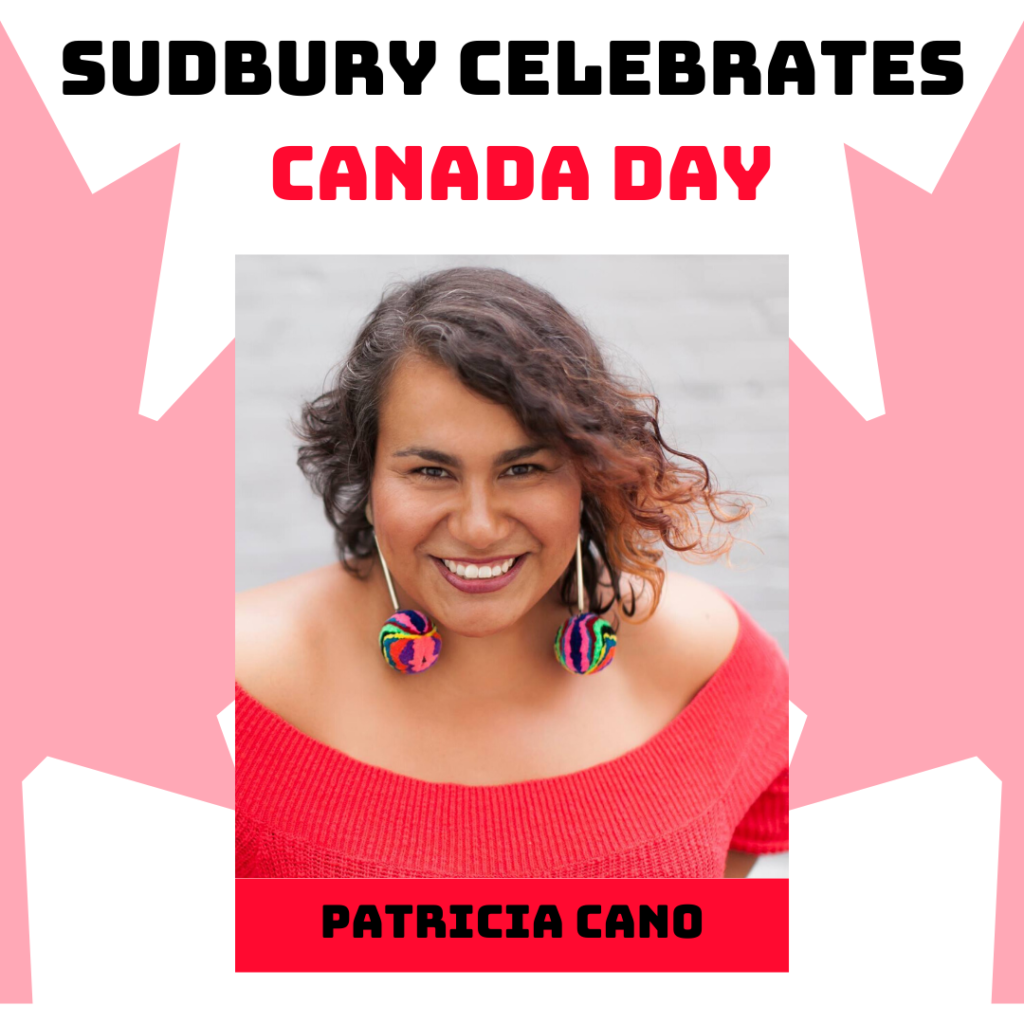 Jim Cuddy
Jim Cuddy is a solo artist and one of the creative forces in Blue Rodeo, Jim has received nearly every accolade Canada can bestow upon a musician including 15 JUNO Awards, The Order of Canada and, along with bandmates Blue Rodeo, has been inducted into the Canadian Music Hall of Fame, received the Governor General Performing Arts Award and a Star on the Walk of Fame.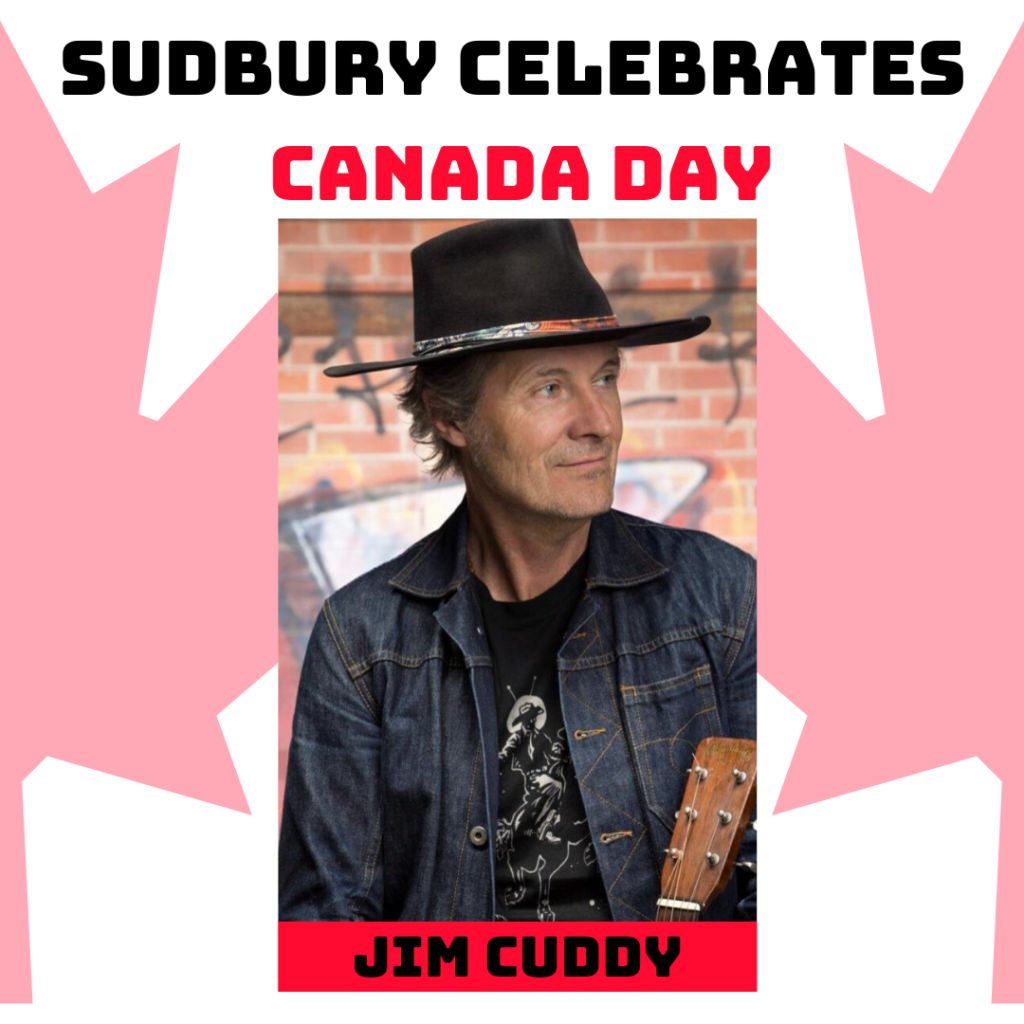 This community initiative is supported by the Government of Canada, the City of Greater Sudbury, Ontario Creates, and the Ontario Arts Council.