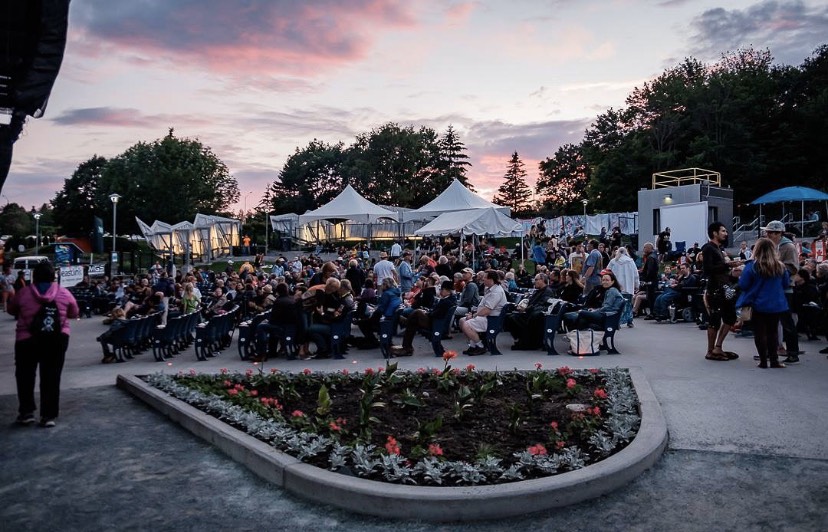 May 04/20
Important Update on Our Festival
Dear festival friends & patrons,
It is with heavy hearts that we announce the inevitable cancellation of the 2020 summer festival, scheduled for July 9-12. This decision has been made due to the COVID-19 virus and the continuously evolving health and safety concerns in this unprecedented time. We care deeply for the health and safety of our community, and feel there is no other proper decision at this time.
We have been actively monitoring the situation, and seeking expert advice from a variety of sources, including the Public Health Sudbury & Districts, the Canadian Centre for Disease Control, and the Canadian Live Music Association. Our top priority is the health and safety of our participants, volunteers, artists, staff, patrons, and guests.
Regardless of any lifts on legislation prior to July 9-12, we will not be moving forward with the festival that weekend. We take pride in planning a world class event for our community, which requires a great deal of advance planning and lead time.
We are offering a few options to those who have purchased advance tickets, and express our deepest thanks for the continuous support. Ticket holders may simply keep their ticket and have it rolled over to the 2021 edition of the festival, scheduled for July 8-11, 2021. Additionally, we encourage ticket holders to convert their ticket purchase to a charitable donation to assist NLFB during this challenging time. A charitable receipt will be provided for 100% of the amount paid for the ticket. Finally, those who wish to obtain a full refund may do so upon request.
More information regarding refunds and donations can be found on our social media pages, or by emailing marketing@nlfb.ca. Online ticket buyers should also receive an email in the coming weeks regarding these options. We appreciate your patience as we address this situation, and process requests.
NLFB will make efforts to present many of the artists originally scheduled for the 2020 edition at the 2021 edition. For example, NLFB audiences will still be able to witness American Folk Icon Judy Collins (previously announced). Her performance is now scheduled for July 11, 2021 in Sudbury's Bell Park. An on-sale date has not yet been confirmed for 2021 advance passes.
We are wishing everyone health, safety and harmony during this challenging time.
We are planning some new initiatives aimed at delivering diverse high quality music & art experiences via unique live-streamed performances. We look forward to once again bringing the community back together (physically) to celebrate and enjoy amazing live music experiences.
Thank you!
Northern Lights Festival Boréal Staff & Board of Directors