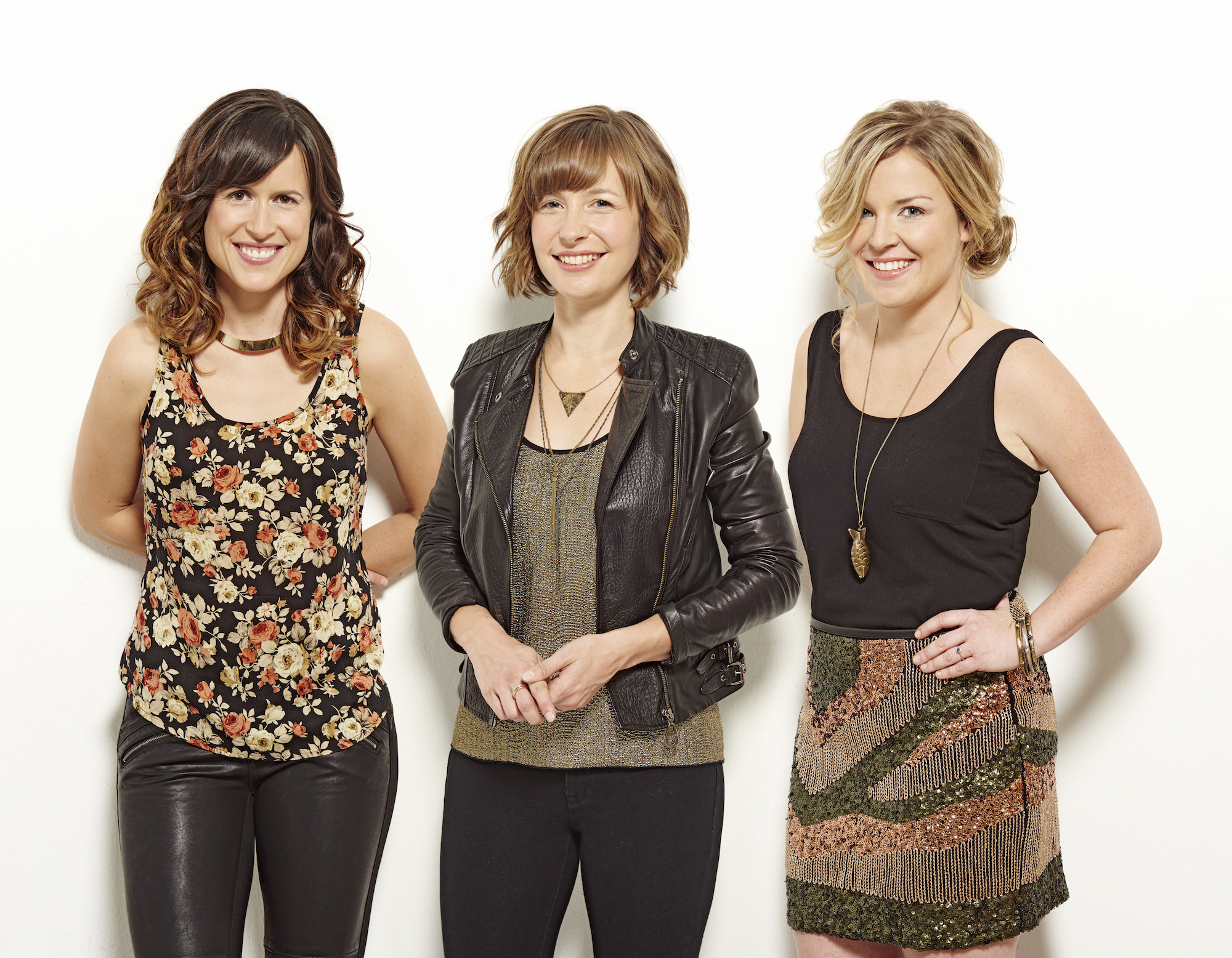 Apr 05/17
The Good Lovelies LIVE May 25th
Northern Lights Festival Boréal presents the long-waited return of Toronto's Good Lovelies, who will be performing live in concert at the Copper Cliff Italian Club, May 25th.
Funny and upbeat, with just a pinch of sass, the Good Lovelies' textbook three-part harmonies, constant instrument swapping, and witty onstage banter have enlivened the folk music landscape since they joined forces in 2006. Their tireless rain or shine outlook and undeniable mutual respect have helped the trio weather years of constant touring. The aptly named Good Lovelies are best friends Caroline Brooks, Kerri Ough and Sue Passmore. Described as "flirty-bluegrass" and "the mischievous Andrews Sisters" the Toronto-based trio rely on unerring three-part vocal harmonies, clever songs and, onstage, convulsively funny repartee.
Good Lovelies released a full-length studio album, 2011's Juno-nominated Let The Rain Fall. Since then, the band's profile has continued to grow with awards, steady and sold-out touring, and a live album. With Burn The Plan, a long-awaited new album, Good Lovelies are both fulfilling and defying their so-called musical destiny as a "folk trio." What makes this Burn The Plan special is that the band's considerable strengths – winsome songwriting, impeccable vocals, and triangulated charisma – don't tell the full story. There's a new spirit of adventurousness that gives Burn The Plan an extra spark; the album is permeated with textures and tones from musical worlds away.
Loyal members of the NLFB family might remember the Good Lovelies' jam-packed performance at the 2012 edition of the festival. The band has grown considerably in the last five years, and it's about time Sudburians get the opportunity to see them perform once more.
Tickets are now on sale HERE as well as at the NLFB Office (19 Grey Street) and the Italian Club (7 Craig Street). $25 for advanced tickets and $30 at the door. Doors open at 7:00 pm. Minors must be accompanied by an adult. Pizza, subs and other food items will be sold by the Copper Cliff Italian Club. Cash Bar. Bring the family and enjoy a night of wonderful music!
Sponsored by Long & McQuade – Sudbury.