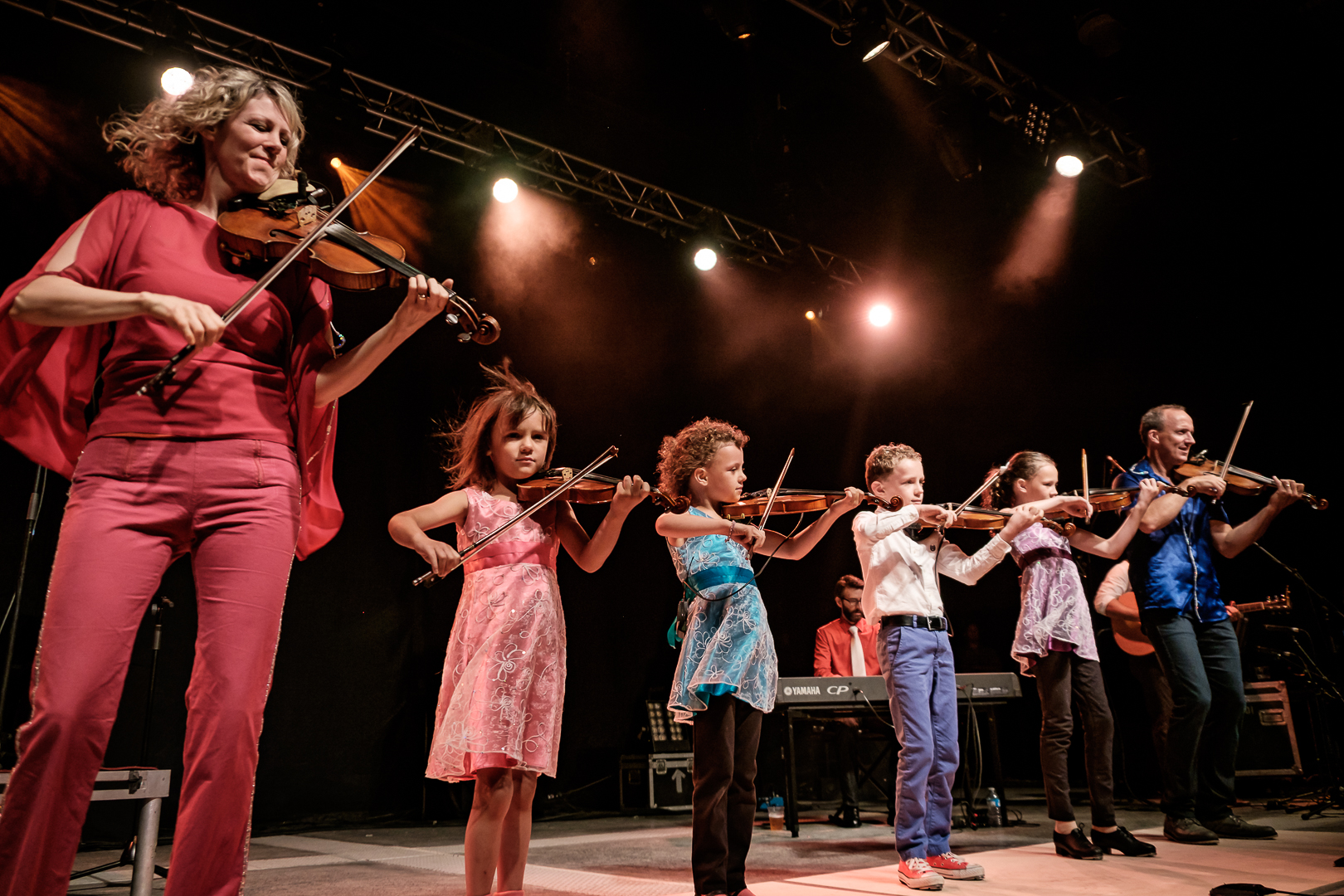 Nov 29/16
#GivingTuesday: Support NLFB's Enhancement & Expansion!
We've had black Friday and cyber Monday, but today is #GivingTuesdayCA!
For #GivingTuesdayCA, NLFB is launching a campaign to enhance the 2017 Northern Lights Festival Boréal and its impact to the community. Any donation is an important contribution. For over 45 years, NLFB has been a lighting rod for the the artistic community of Northeastern Ontario. NLFB is Canada's longest continually running outdoor music festival, and a registered charity. The summer festival has long been a launchpad for the careers of regional and touring musicians. Funds from the GivingTuesday campaign will towards supporting the following enhancements:
– Indigenous arts. NLFB 46 will be taking place during the 150th anniversary of Canada, and we feel that a celebration of this great country would not be complete without a special celebration of the founding nations: First Nations, Inuit and Métis people. With your support, we can enhance and expand the stream of Indigenous performers and artists, placing a special emphasis on his diverse and important contribution to Canadian music & culture.
– Opportunities for emerging artists. For 2017, NLFB has the goal of expanding the annual Meltdown competition to include more opportunities and audience for showcasing performers. A relatively modest contribution could make a significant difference in providing career development opportunities to Northern Ontario musicians. The Meltdown competition is an annual event whereby regional artists compete before a panel of judges, for paid performance opportunities at the summer festival. For 2017 NLFB is aiming to expand the prizes offered, including more paid performance opportunities and video documentation.
– Family activities. We are aiming to expand family activities for the 2017 festival. We need your help to introduce more interactive musical and creative activities for the whole family. Giant puppets, an instrument petting zoo, and circus arts are all possibilities…help us present these exciting new additions!
So please help us this #GivingTuesday and make next year's festival the best EVER!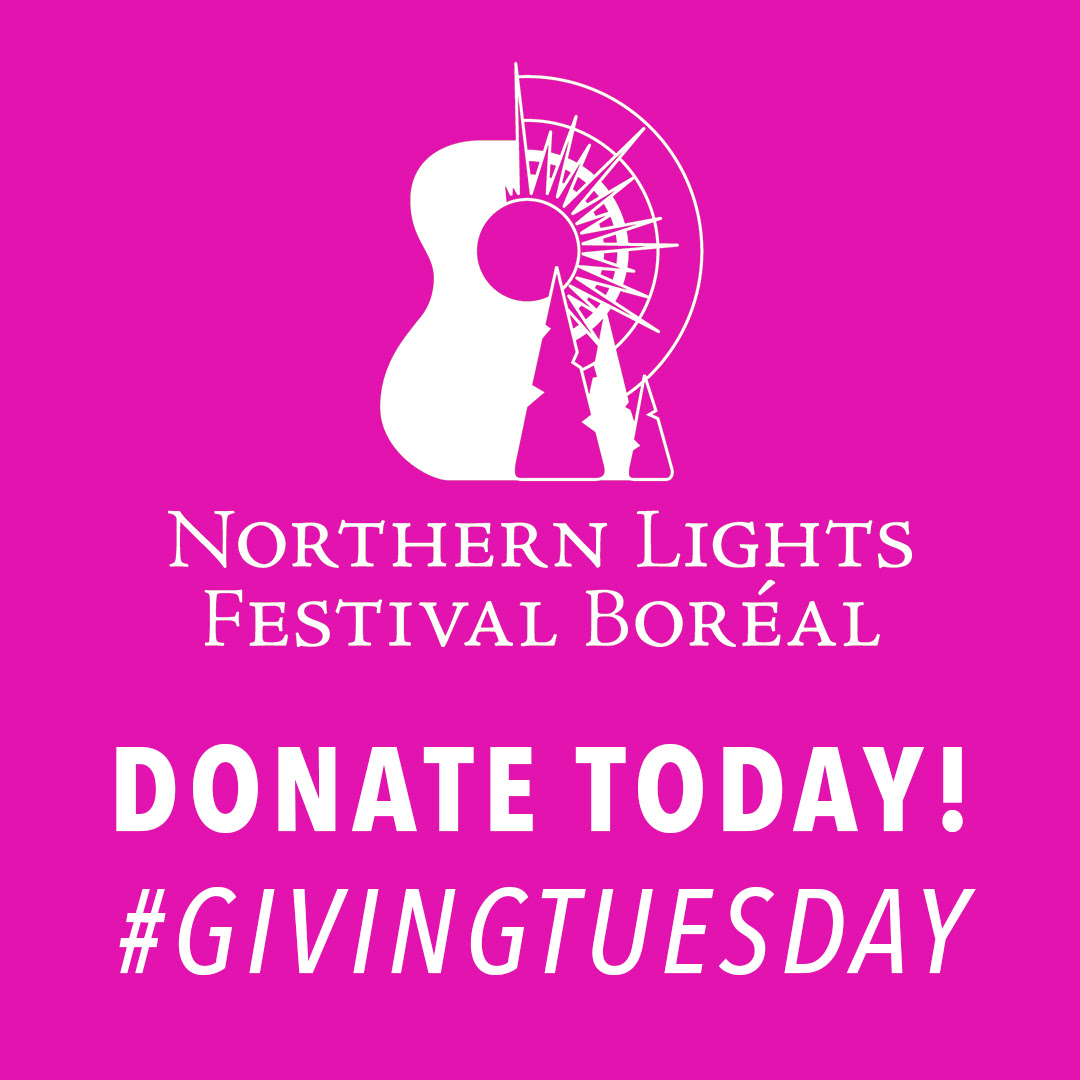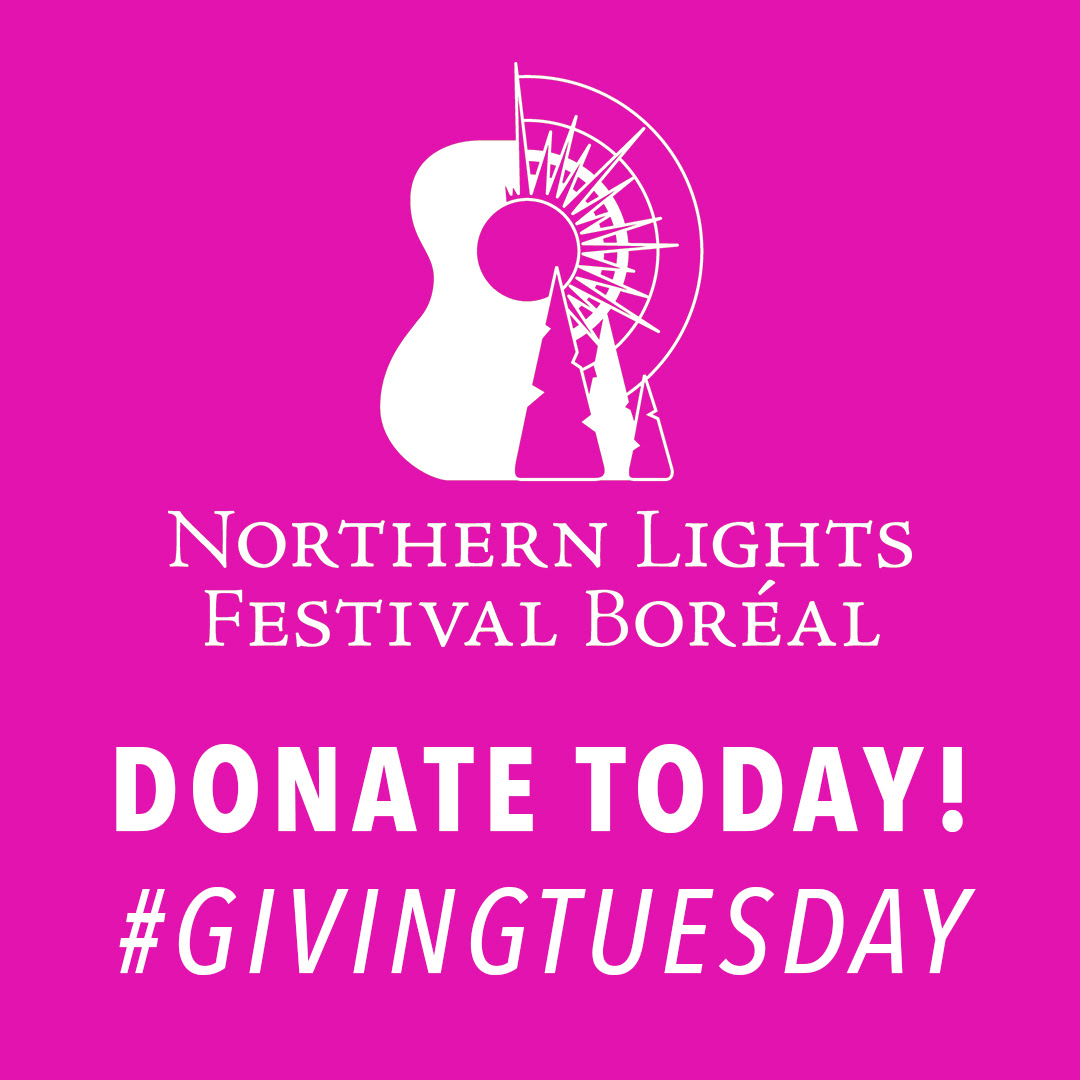 Why support? Because music and the arts make Northern Ontario a great place to live, work and visit. Because the festival has a great impact on our community artistically, socially, and economically. Because the festival and other NLFB activities represent and showcase the values of diversity, creativity, and community, which are cornerstones for a vibrant, healthy society.
We have big dreams. Help us achieve them as a community.