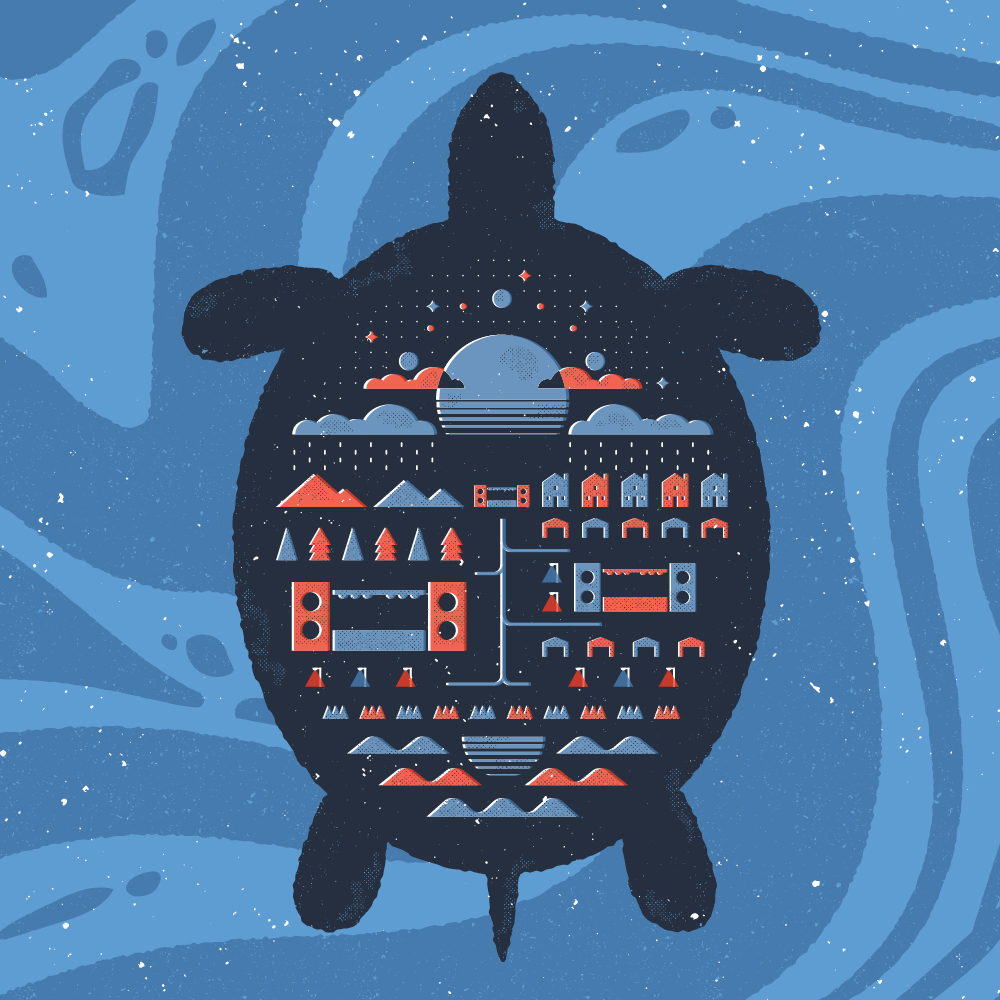 Jul 05/17
The festival magic begins on Thursday…
Music is in the air as Northern Lights Festival Boréal is ready to deliver four days of nonstop entertainment. Living-legend, Buffy Sainte Marie, will be gracing the Grace Hartman amphitheatre in mere days; her first performance at the festival in over 30 years. Buffy will be bringing her full band to deliver a truly unparalleled performance this Thursday. Supporting acts for the special Thursday night include Juno-winners Quantum Tangle, Iqaluit alt-country rockers the Jerry Cans, the iconic poet Joy Harjo, the triumphant reunion of No Reservations, the hauntingly beautiful singer-songwriter Ansley Simpson, and the Black Bull Moose Singers. Once the festival is wrapped, make your way to the Townehouse Tavern to catch Nick Sherman, Leonard Sumner, Bboy Redsky, Local Juno-nominee Bryden Gwiss Kiwenzie and Mob Bounce.
Indie rockers and riff-heads beware as Friday night is going to deliver the tunes that will be stuck in your head all summer. Headliners Yukon Blonde are making their way back to the festival to crank their pop-hooked rock anthems. Supergroup TUNS, featuring Chris Murphy of Sloan, will be kicking out the jams right before Yukon Blonde. If you're more into the groove, then don't fret, as NLFB delivers with the incredible Brazilian 10-piece act, Bixiga 70, who will be playing a main stage spot AS WELL as a once-in-a-lifetime slot at the Townehouse following Yukon Blonde. If that's too much excitement and you need to unwind, the Speakeasy is your haven!
Through the years, NLFB has been exploring new grounds, and this year definitely proves that. Saturday night will feature the first ever EDM Headliner at the festival, A Tribe Called Red. NLFB feels that it's important to give light to the incredible performers that come from the Francophone community, such as Saturday night sub-headliners La Bronze and Louis-Phillippe Gingras. If you're looking for a bit more grit, than make sure to check out Jonathan Byrd & The Pickup Cowboys, Samantha & Delta Sugar, and Leonard Sumner. After you catch A Tribe Called Red make your way down to the Fromagerie to catch Rae Spoon and Shotgun Jimmie pound out the indie hits, or hit up the Townehouse to catch Miss Sassoeurs & Les Sassys, and The Turbans light up the stage.
If you think the festival is going to lose momentum by Sunday night, you've never been more wrong! Acclaimed rock-duo Whitehorse are coming out and they're bringing a full band with them. To only add to this tremendous night, NLFB is excited to bring what they feel is Canada's next big name, Andy Shauf. Feeling like taking it easy come Sunday? Make sure to check out Jenny Ritter, Aerialists, the Ever-Lovin' Jug Band, and the guitar-prodigy Don Ross.
NLFB has always been known for being a perfect weekend for the family; generations have grown up with the festival. This year NLFB is every excited to bring Fred Penner to the festival. Make sure to bring your kids to the family stage to catch puppet shows by Rabbit & Bear Paws, stories by Dale Pepin, and come dance to Music by Jake, and the Plugged Nickel String Band. Anyone under the age of 14 will get free admission, and if you just want to stay for the afternoon, tickets are $15 at the gate. Come share creativity and fun with your family!
NLFB takes pride in the talent that Northern Ontario has to offer, and this year they are very excited to showcase some of that talent with the public. Make sure to check out Hidden Roots Collective, Mclean, Barry Miles & the Congregation, The Ape-ettes, Dr. Tom's Traveling Medicine Show, Anni Sumi, Trad, and Stephanie Fyfe. Also make sure you catch the NLFB Meltdown Winners, Les Frérots Rochers, Emmanuel Gasser and M.D. Dunn.
A huge part of NLFB has always been their amazing selection of vendors; be it food or shopping. Come feast on over 10 food vendor options, from banik to burritos, the only problem you'll have is finding room for seconds. Bring some spending cash to out the wide range of artisan crafters, who will be selling, clothing, candles, soap, jewellery, hand-blown glass and way, way more. You might even be able to catch a book-signing of Sudbury's own Minnow Trap author, Brian Horeck (YES!). 
Advanced tickets are on sale until the gates open Thursday evening. For the incredibly low price of $90, you can get 4 days of music, art, dancing, shopping and unforgettable moments. Camping packages are still available for those out of town looking to make a trip.
If you really want to get the most from the festival, try volunteering. Come make a new best friend and be a part of your community. Plus there are some perks: 4 hours of volunteers get you a free full-day pass, and 12 hours will get into the entire festival. To volunteer, email Krishna Patel at volunteer@nlfb.ca or call the office at 705-674-5512.
Northern Lights Festival Boréal is proudly presented in partnership with TD Canada.