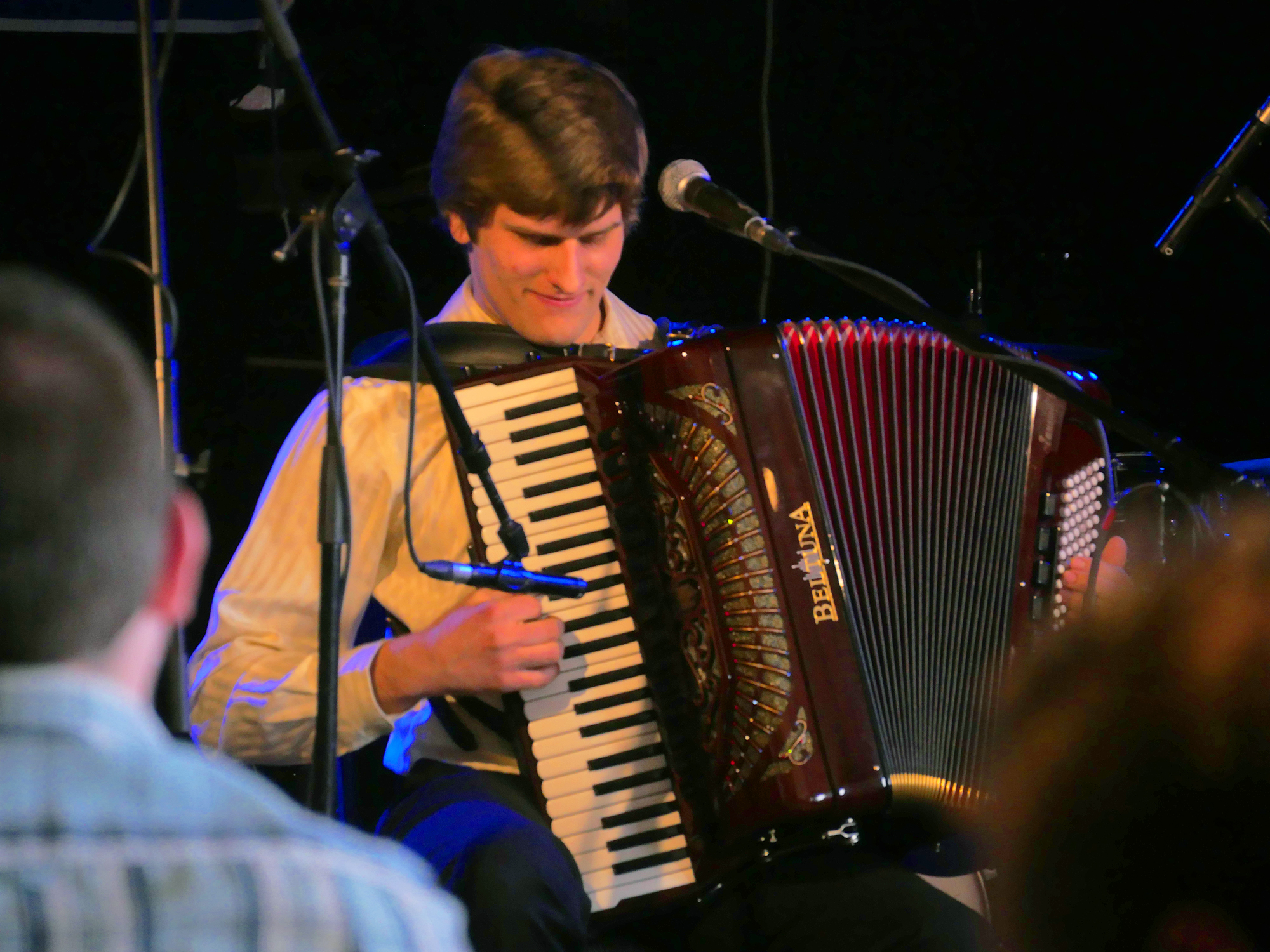 Mar 19/17
Emmanuel Gasser and Les Frérots Rochers win 2017 NLFB Meltdown
Things really heated up last night at the 2017 Northern Lights Festival Boréal Meltdown, as accordionist Emmanuel Gasser and francophone rock band Les Frérots Rochers were crowned the winners.
The show was packed with outstanding showcases of Northern Ontario's emerging talent — from the pop-folk sounds of North Bay's francophone songstress Rachel Barber, to the bombastic flowerpunk sounds of local rock band Lazy Daisies.
"Every year, the Meltdown astonishes me with the range of talent and diverse genres," said JNLFB executive/artistsic director Max Merrifield. "This year was particularly strong, and I can't imagine how hard the judges had to work to pick a single act."
Martine Fortin, Darlene Darlenya, Clayton Drake, Jen McKeral and oformer artistic Director of NLFB Paul Loewenberg judged the competion, held at the Townehouse Tavern.
Emmanuel Gasser is a 20 year-old accordionist from St. Charles, Ont. He is recognized as one of the best accordionists in North America, winning numerous trophies and awards in many North American and International competitions, as well as representing Canada at some of the most prestigious accordion competitions in the world.
Emmanuel is no stranger to NLFB, performing at the festival's Oktoberfest in previous years.
Les Frérots Rochers is a bilingual rock group from Sudbury that consists of brothers Philippe and Vincent Paiement, brothers Fateh and Hichem Anabi, as well as Don Thibert.
Their high-energy, pop-culture infused rock performances have delighted audiences since their inception in 2016.
They are a welcomed addition to NLFB's distinguished roster.
Northern Lights Festival Boréal 46 takes place July 7-9 at Bell Park.