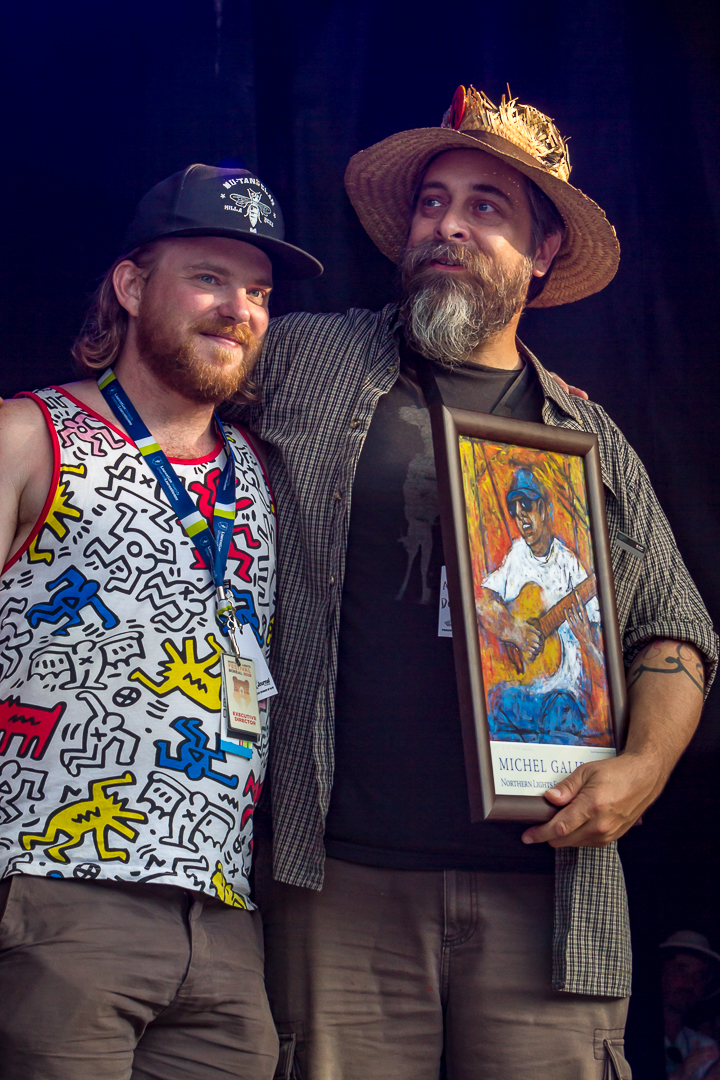 Nov 02/16
Earlybird Passes On-sale + Max Merrifield Named Artistic Director
The decision was made following this year's 45th edition of Northern Lights Festival Boréal (NLFB) when Paul Loewenberg, the former Artistic Director of 17 years, announced that he would be stepping down from his position. Loewenberg will remain active as a key member to the NLFB team, continuing to lend his expertise where it's needed. As Loewenberg retires from his former position, NLFB wishes to express a sincere thanks to him for his years of dedication to the festival and to the presentation and development of cultural events in our community.
NLFB 2017 Early Bird Pass Release in time for Holiday Shopping
Early bird weekend passes are available for Northern Lights Festival Boréal 2017 on November 1st, 2017 taking place next July 7th to 9th at Bell Park. The planning of the 46th edition is already under way, and as usual, the festival will feature the wide variety of music, food, artisan crafters, and more that Sudburians have come to know and love, plus a few surprises.
These early bird passes are available for the price of $70 (HST included), with early bird student passes at $60 (HST included), which means savings of 30% on the door price. The weekend pass includes access to all performances at the Bell Park site as well as the after-hours shows at the Townehouse Tavern. Tallied up, that's about 100 shows by around 40 artists, for $70. With Christmas right around the corner, what would make a better holiday gift for the music lovers in your life? Act quickly, as the prices will start going up on January 1st!
The full festival lineup is expected to be announced in April, and if 45 years of tradition, growth, and experience have taught us anything, it is this: good times will be had by all.
Northern Lights Festival Boréal is a year-round organization which, in addition to the yearly festival held at Bell Park, presents concerts and events throughout the year. To find out about upcoming concerts and events, including intimate house concerts and a schools program, contact the NLFB office at 705-674-5512 or stay posted by following our news section.
Tickets can be purchased by following the paypal links on this page, visiting the NLFB office at 19 Grey Street, or by visiting our ticket outlets, listed below.
Gloria's Convenience (469 Bouchard)
Jett Landry Music (1119 Lasalle)
Old Rock Roastery (212 Minto)
Fromagerie Elgin (5 Cedar Street)
A&J Home Hardware (469 Bouchard)
Update: Earlybird tickets have moved into the next round available online.