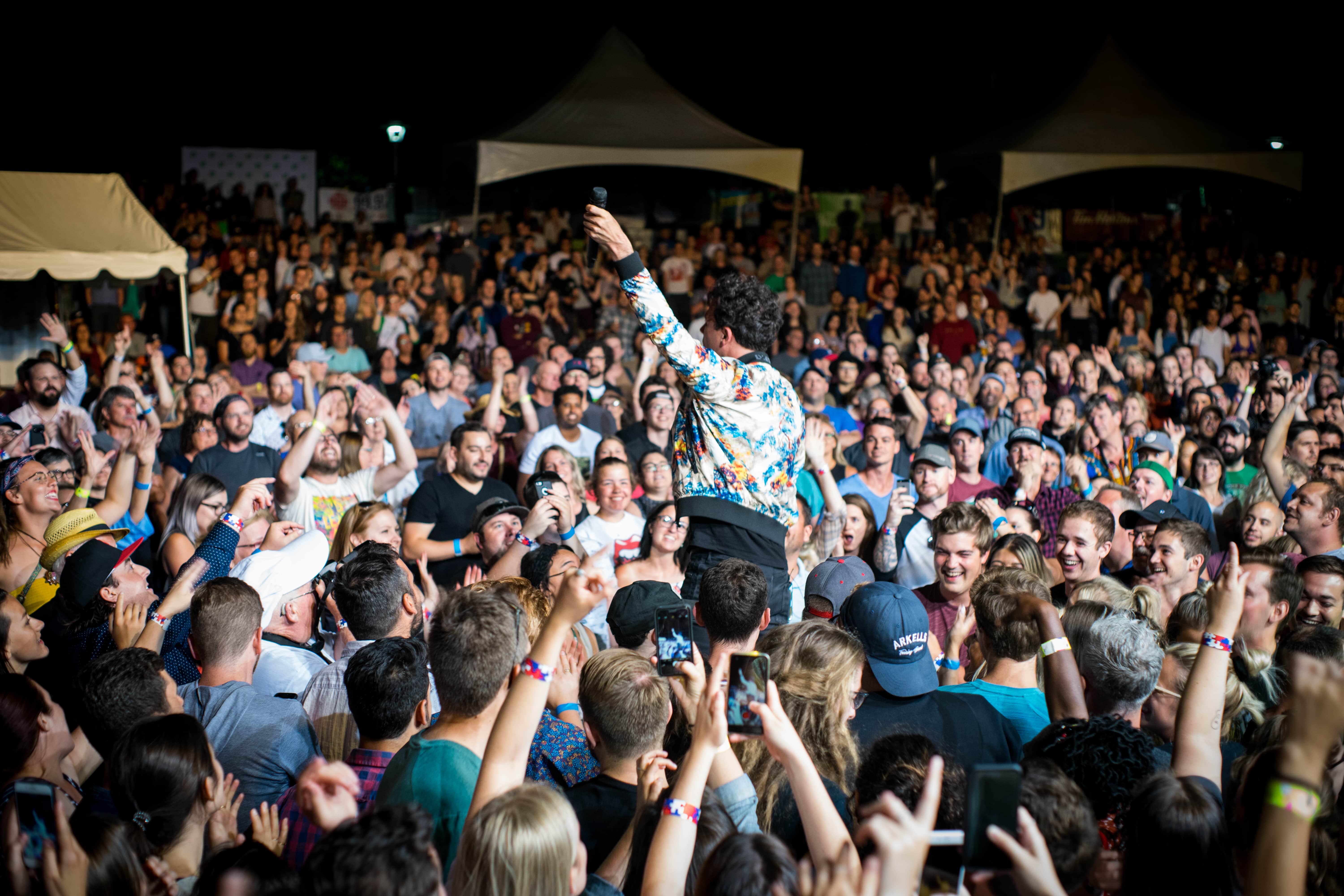 Dec 12/19
Early Bird Passes to Northern Lights Festival Boréal available now!
Sudbury, ON • December 2019: The NLFB team is already hard at work putting together another diverse and exciting festival for 2020! The 2020 dates are July 9-12, at Sudbury's Bell Park. The 2019 festival was a huge success, breaking the attendance record for the second year in a row. So many of the artists provided memorable performances but there were some stand outs that festival goers could not stop talking about. William Prince, with his smooth baritone voice, moved many audience members to tears with his honest human stories. Sam Roberts Band got everyone on their feet and cheering to close out the opening night celebration, while Boogat had everyone dancing to his Latin/Hip-Hop rhythms.
Just in time for the holidays, NLFB is super excited to once again offer a special holiday sale on Super Early Bird passes for NLFB 2020. These early bird passes are available online for the price of $77 (HST Included), which means savings of minimum 35% on the door price. The weekend pass includes access to all performances at the Bell Park site as well as the after-hours shows at the Townehouse Tavern. Tallied up, that's about 100 shows by around 40 artists, for $77. Act quickly, as the prices will start going up after Christmas! These passes make great stocking stuffers and make a great gift for clients or staff.

The full festival lineup is expected to be announced in April, and if 48 years of tradition, growth, and experience have taught us anything, it is this: good times will be had by all.

Northern Lights Festival Boréal is a year-round organization which, in addition to the yearly festival held at Bell Park, presents concerts and events throughout the year. To find out about upcoming concerts and events, including intimate house concerts and large venue shows, contact the NLFB office at 705-674-5512 or stay posted by following our social media or the news section of our website.

Tickets can be purchased by following the links on the Northern Lights Festival Boréal website, at the NLFB office at 19 Grey Street, or by visiting our ticket outlets (to be announced).
Facebook: https://www.facebook.com/northernlights705/
Instagram: @nlfb_festival
For tickets, visit www.nlfb.ca/tickets