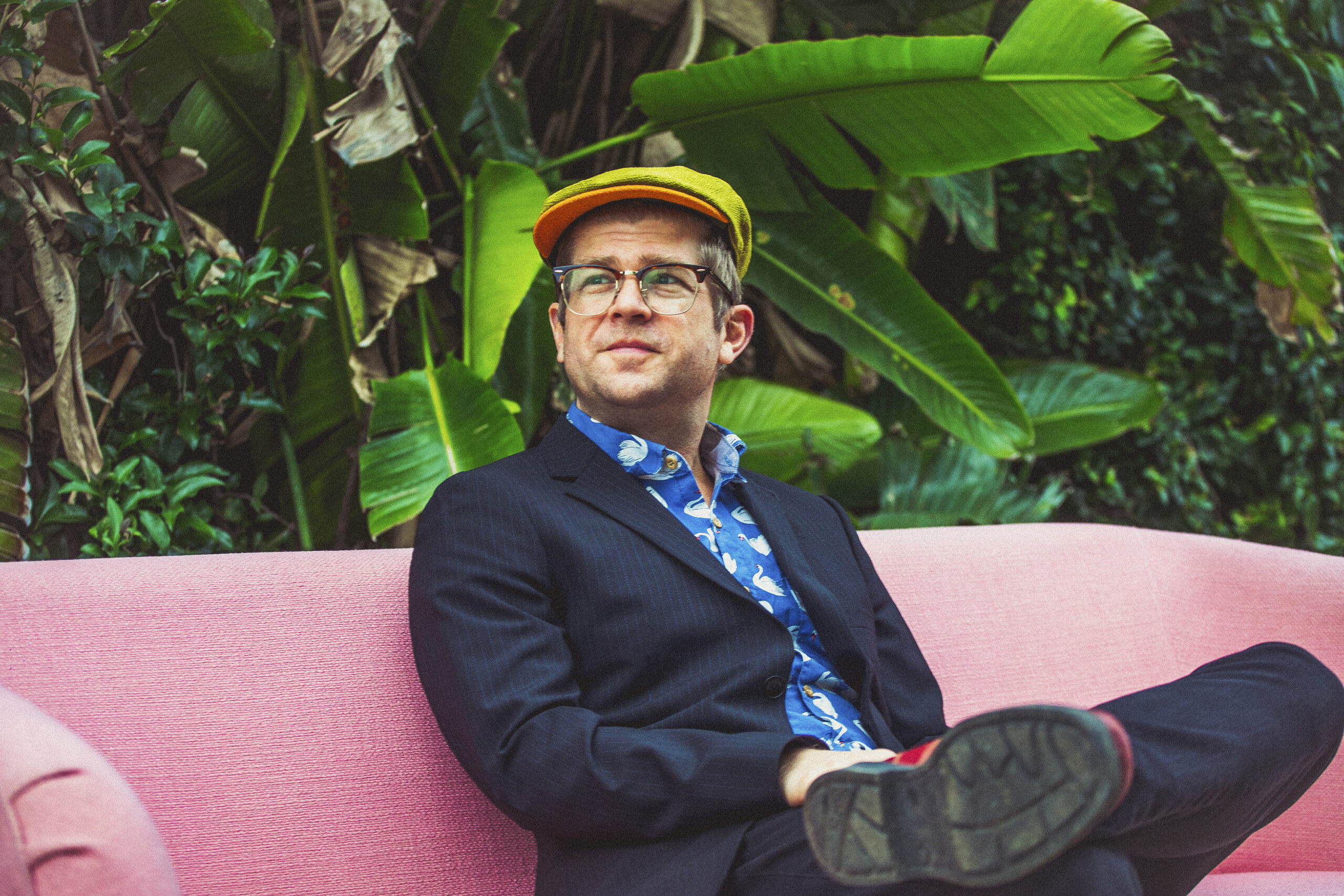 Sep 02/21
Decorated folk artist Old Man Luedecke joins Dan Mangan, Jeremy Dutcher and more for September festival
Northern Lights Festival Boréal recently announced an exciting lineup for their 2021 festival, affectionately titled 'NLFB 49.5'. The event is scheduled for the evenings of September 10th and 11th at the festival's traditional home: Bell Park's Grace Hartman Amphitheatre in Sudbury. Announced artists so far include: acclaimed singer-songwriter Dan Mangan; Polaris Music Prize winning performer/composer Jeremy Dutcher; Toronto soul powerhouse Tanika Charles; Juno-winning Cuban roots-jazz group OKAN, plus many more. Tickets are on-sale at nlfb.ca/tickets, and capacities are limited due to COVID-19 protocols.
NLFB is thrilled to announce a special, surprise addition to the already diverse and exciting lineup: decorated folk artist Old Man Luedecke. Old Man Luedecke first appeared at the festival back in 2008, and is back after achieving much success, while continually evolving his sound and approach as a musician. He will perform before Jeremy Dutcher on September 11th, joined by other artists such as OKAN, Frank Deresti & the Lake Effect, and Reney Ray.
Old Man Luedecke is the recording and performing name of Christopher Luedecke, 2 time JUNO and multi East Coast Music award-winner, and Polaris Prize nominee of Chester Nova Scotia. Since 2004 he has travelled the world playing festivals, theatres and clubs. He delights his audiences with his heart-felt command of the stage. Plus, his inspired banjo playing and wry storytelling cut to the heart of normal/extraordinary experience itself.
"I remember seeing Old Man Luedecke at the festival back when he was just starting out," says Max Merrifield, the festival's Artistic Director, "Everyone was instantly in love with his songwriting and storytelling, including myself. He was the talk of the festival that year. He's evolved a lot since then, diversifying his sound and trying out new styles. He's going to make an amazing night of music even more amazing."
Born and raised in Toronto, Luedecke followed Thoreauvian and romantic notions to Canada's Yukon where he fell in love and started composing folk songs with a banjo. Since 2005, he has lived rurally on the south shore of Nova Scotia in Canada's music-rich Maritime provinces. He has had major appearances at Canadian, Australian and UK festivals and has performed with the likes of Feist, Bahamas, Tim O'Brien and Rose Cousins. He has built a name and a following that has been uncompromisingly unique and is now firmly established in the top echelon of Canadian folk artists. As the Vancouver Folk Festival says, "He is a musical singularity to be savoured and shared."
Old Man Luedecke's latest record, Easy Money, picks up where his award winning, and most successful release to date, Domestic Eccentric (2015), leaves off: four years farther down the road, dreaming about his ship coming in, still a parent but now grappling with the newness of middle age, dad jokes, love for an abiding partner, the death of a parent, along with some calypso-feeling local Nova Scotia history thrown in for good measure.
The record runs a modern storytelling line from the fifties folk and calypso boom into the everyday of tangible middle life. Guest appearances by long-time collaborator and Grammy award-winning Tim O'Brien, Afie Jurvanen of Bahamas, and Fats Kaplin (Jack White, John Prine) add piquant accents to the impeccable playing of Luedecke and a crack Montreal studio band of Mike O'Brien, Joshua Toal and Jamie Thompson.
NLFB has previously announced extensive COVID-19 health & safety protocols for the NLFB 49.5 event. The organization is dedicated to getting the live music sector back to work, but must do so in the safest possible manner, due to the current situation. As such, attendees must show proof of full COVID-19 vaccination (2 doses), prior to entering the festival site. Anyone with an exemption will be permitted to show negative COVID-19 test results from within the past 48 hours, or undergo a rapid test onsite, at the door. Seating will be 'bubbled' by social group. Masking and distancing measures will be in place where appropriate. Anyone interested is highly recommended to consult the full policies at: nlfb.ca/covid-19 prior to purchasing tickets.
Minors are permitted, accompanied by an adult. The event will also feature onsite food vendors and a beer garden. Tickets are at nlfb.ca/tickets.
THE SCHEDULE
(may be subject to slight change)
| | | | |
| --- | --- | --- | --- |
| Sept. 10 | | Sept. 11 | |
| 6:45 PM: | opening remarks | 6:00 PM: | Reney Ray |
| 7:00 PM: | Dany Laj & The Looks | 7:00 PM: | Frank Deresti & The Lake Effect |
| 8:00 PM: | Cindy Doire | 8:00 PM: | OKAN |
| 9:00 PM: | Tanika Charles | 9:00 PM: | Old Man Luedecke |
| 10:00 PM: | Dan Mangan | 10:00 PM: | Jeremy Dutcher |