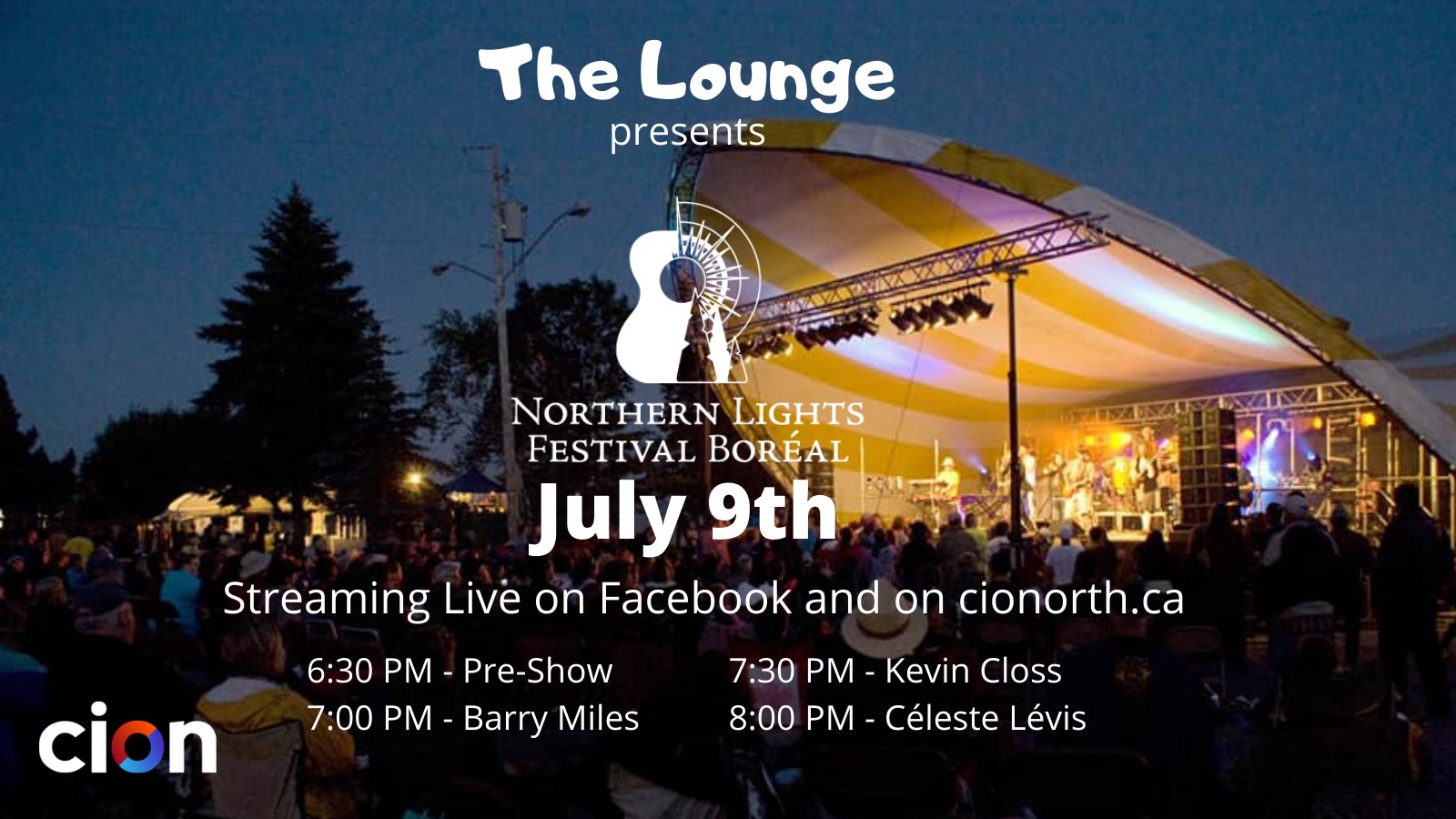 Jul 07/20
Céleste Lévis, Kevin Closs and Barry Miles to Perform on July 9th
Northern Lights Festival Boréal (NLFB) will be proudly presenting Céleste Lévis, Kevin Closs and Barry Miles on July 9th! Cultural Industries Ontario North (CION) has launched a new online venue called "The Lounge" aimed at delivering virtual concerts featuring Northern Ontario artists. CION has partnered with three Northern Ontario music festivals that have had to cancel their summer festivals due to COVID-19 restrictions. A series of Thursday nights will feature 3-4 artists that represent these cancelled festivals in different ways and will allow for recognition throughout the North.
CION has partnered with Live from the Rock Folk Festival, Go North Festival, and Northern Lights Festival Boréal to host three exciting livestreams. NLFB's presenting concert will be on the evening of July 9th, the day the 2020 festival was originally scheduled to kick off.
"As this date would have originally marked the beginning of our summer festival, we thought it was a perfect opportunity to partner with CION and bring the spirit of live music to the community. We are taking this opportunity to present some of our favourite northern Ontario artists to have appeared at recent editions of the festival" Max Merrifield, Executive and Artistic Director says. "Everyone should definitely tune in and check out some exclusive performances from dynamic songwriters living and working in our community" he added.
The show can be watched at the Facebook event page or on CION's website.
Céleste Lévis
From her very first notes, you will be entranced by Céleste Lévis' singular voice. Since her impressive journey on the popular Quebec TV version of The Voice, she has taken the stage across Canada touring her first album "Céleste". Through her songs, she conveys her unique depth and style that will surely lull those who take the time to listen. In September 2018, she released her self-produced album "Donne-moi le temps" that has since received 6 nominations at the Gala des Prix Trille Or and the Northern Ontario Film & Music Awards. More inspired than ever, she hopes to continue to touch the hearts of audiences across Canada. Célesta also played at NLFB in 2019!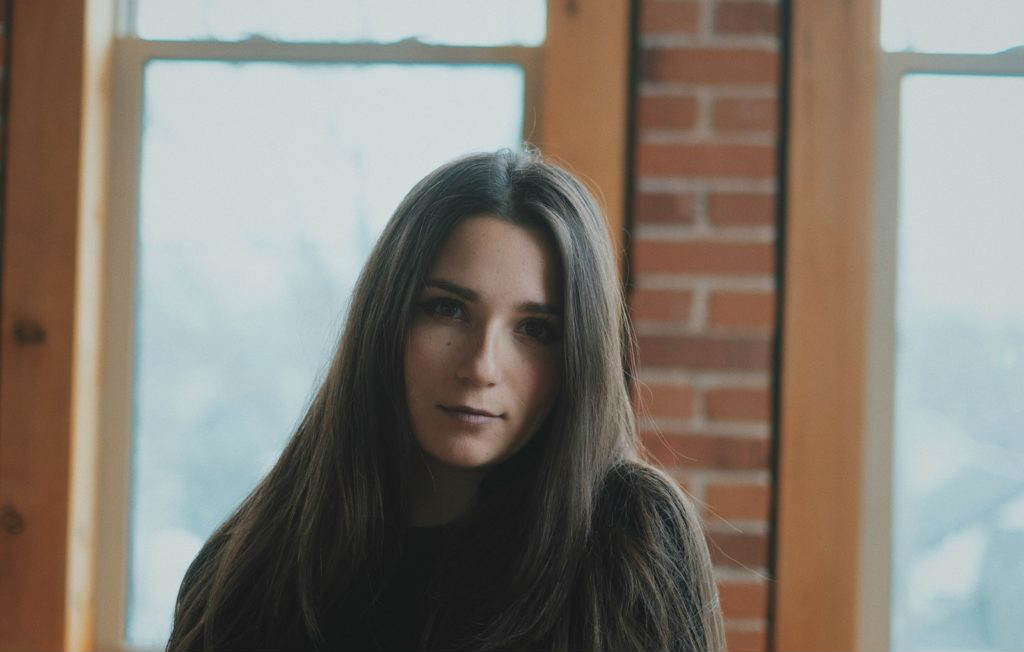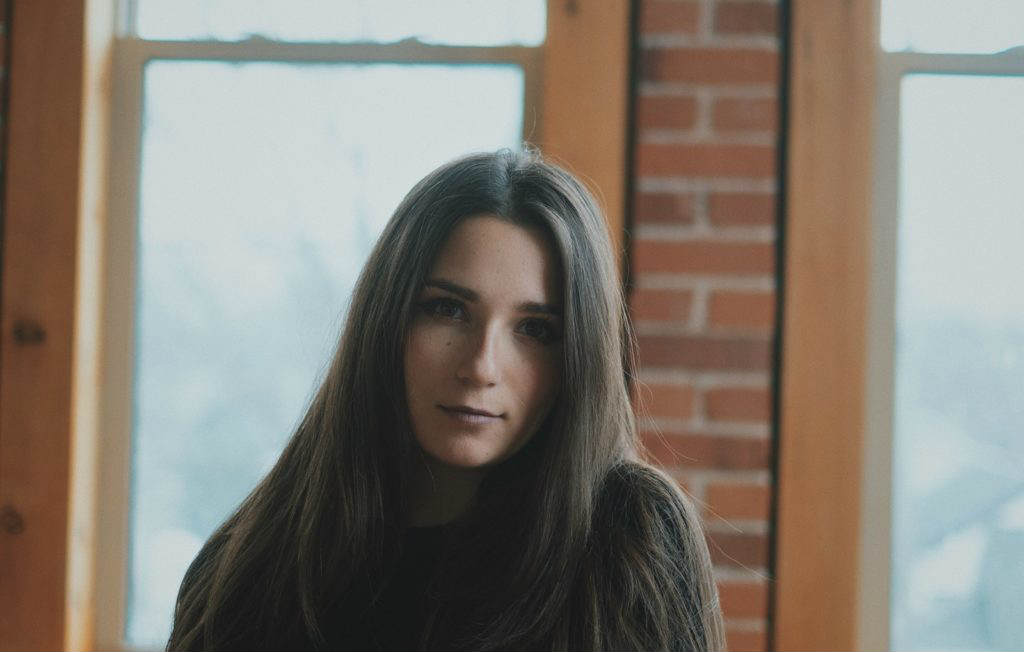 Kevin Closs
Kevin Closs is a singer-songwriter from Sudbury, Canada. Since 1990 he has worked as a recording and performing artist releasing ten independent albums and played concerts, festivals and clubs across the country. Kevin's third album, Surrender, featured two hit singles, "Erica" and "Home", which made the Canadian Adult Contemporary and Country Music charts respectively. Many of Kevin's songs have become part of northern Ontario's cultural landscape. "The Camp Song", "All For A Song", his solo guitar arrangement of "O Canada" and many others are as familiar to northerners as jack pines and loons. His contributions to the northern Ontario arts community won him the Jackie Washington Award in 2002 and the Mayor's Celebration of the Arts Exceptional Achievement Award in 2016. He has garnered support from the Ontario Arts Council from which he received grants in 1996, 2002, 2016 and 2018.
Barry Miles
With a knack for storytelling and a penchant for tragedy, Barry Miles combines a love of broken characters and sinister afterthoughts into a muddy blend of alternative folk and northern gothic.Barry is a roots, rock, folk and country artist, also known as a primary member of Sudbury's bluegrass-outlaw country supergroup Murder Murder.