Mar 02/23
BLOOM 3, March 11 schedule & lineup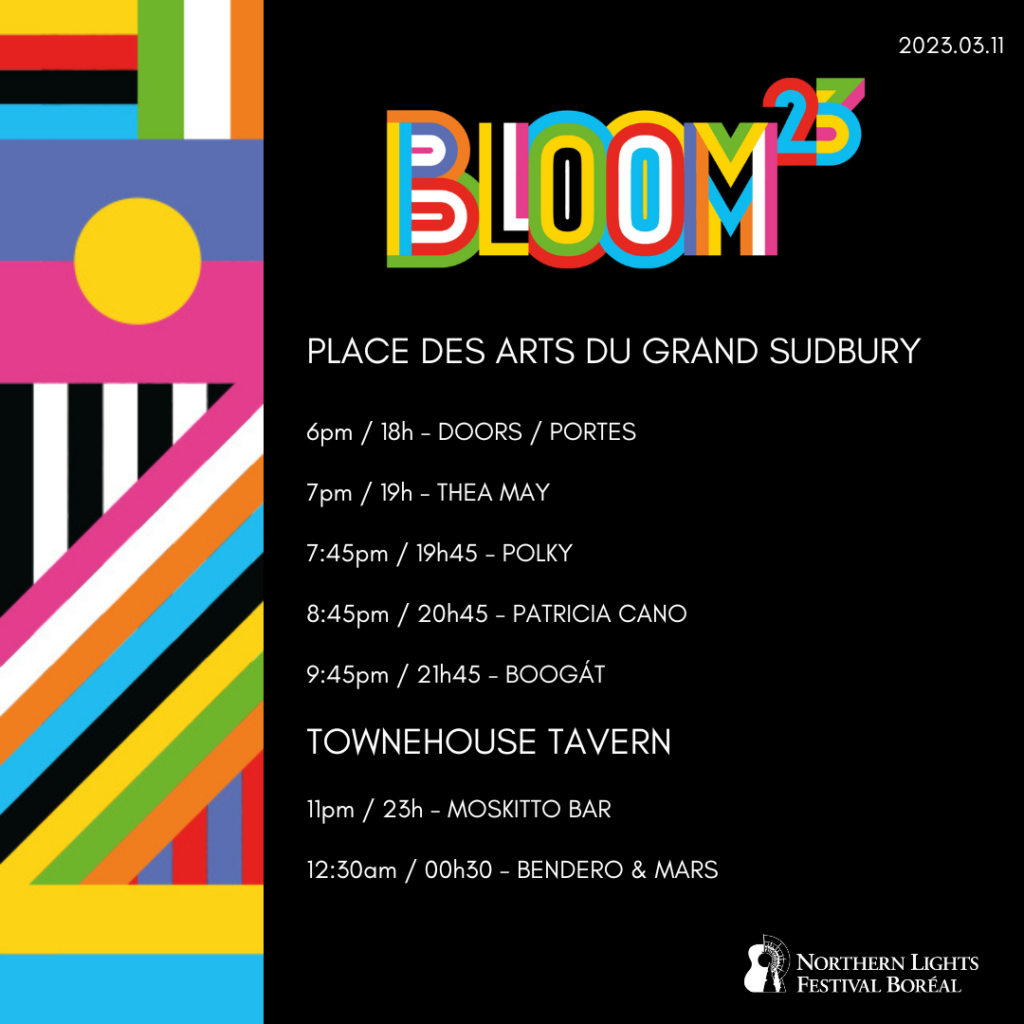 THE ARTISTS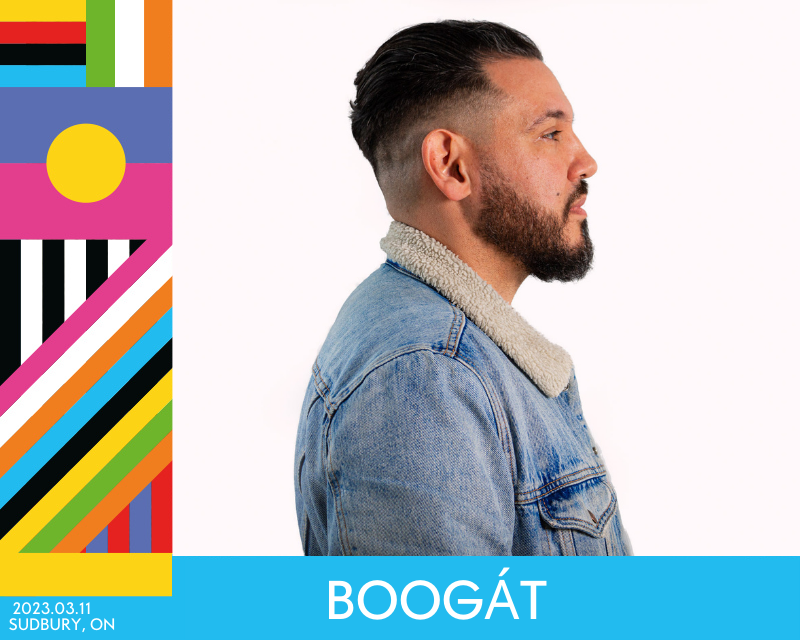 Boogát is a Juno and ADISQ winning, Canadian-Mexican musician from Québec who mixes Hip-Hop with Latin music like Cumbia, Salsa, Reggaeton and more. The son of immigrant parents from Paraguay and Mexico, he was born in Québec City and raised in Beauport Beach. In 2001, he moved to Montreal where his career started. Boogát & band had the entire crowd on their feet at NLFB's summer festival in 2019, and will bring that same infectious energy to Bloom 3, at the newly built Place des Arts (27 Larch St.).
Singing first in French, Boogát moved to Spanish after playing with electronic music producer Poirier and the Latin music group Roberto Lopez Project; discovering a new world of possibilities that opened the way to collaborate with artists such as El Dusty, Celso Piña y su Ronda Bogotá, G-Flux, Cut Chemist, La Yegros, Uproot Andy, Lido Pimienta, Supersan, Mati Zundel, Kid Koala, Schlachthofbronx, Pierre Kwenders, Radio Radio and El Remolon, amongst others. For Bloom 3, Boogát will close out the party at Place des Arts, sending-off an energized crowd to the official after-hours club show at the Townehouse Tavern.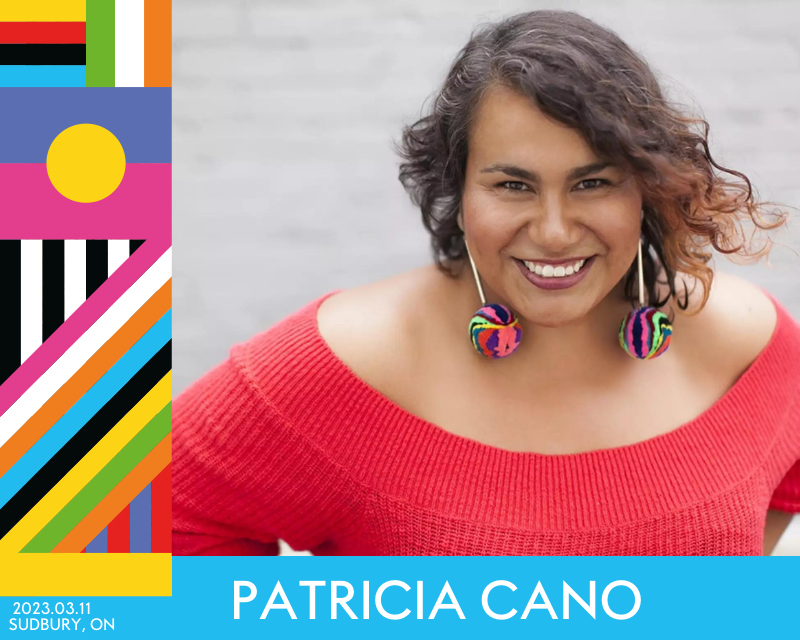 Patricia Cano is an award-winning Peruvian-Canadian singer-songwriter and actor. Originally from Sudbury, ON, Patricia is a graduate of the University of Toronto. In 2001, Tomson Highway – Canada's premier Cree playwright/novelist/composer – invited Patricia to perform alongside him in a cabaret of his songs. This marked the beginning of an artistic collaboration that continues to this day. In 2014, Tomson Highway released his first studio recording, Patricia Cano Sings Songs from The (Post) Mistress, and in 2015, the album was nominated for a Juno in the Aboriginal Album of the Year category. In 2017, Patricia won the Toronto Theatre Critics Award for Best Actress in a Musical for her performance in Cree, English and French in Highway's one-woman musical, The (Post) Mistress.
After a 6 month period in Rio de Janeiro, Patricia released her first studio album, co-written with her friend and music collaborator, Brazilian composer/arranger/producer and multi-instrumentalist, Carlos Bernardo. The album entitled This is the New World was launched in 2009 and features songs in English, French, Spanish and Portuguese. It won the award for Best Album by a Solo Artist at the 2011 Northern Ontario Music and Film Awards, and marked the beginning of Patricia's professional solo music career, a career that now boasts multiple tours in British Columbia, Quebec, and Ontario, as well as performances at jazz and folk festivals across the country. In October 2017, Patricia launched her sophomore album, Madre Amiga Hermana, featuring original compositions in Spanish, English and French. At the 2019 Northern Ontario Music and Film Awards, Patricia won the award for Outstanding Vocal Performance on a Recording for her version of Violeta Parra's famous song "Gracias a la Vida".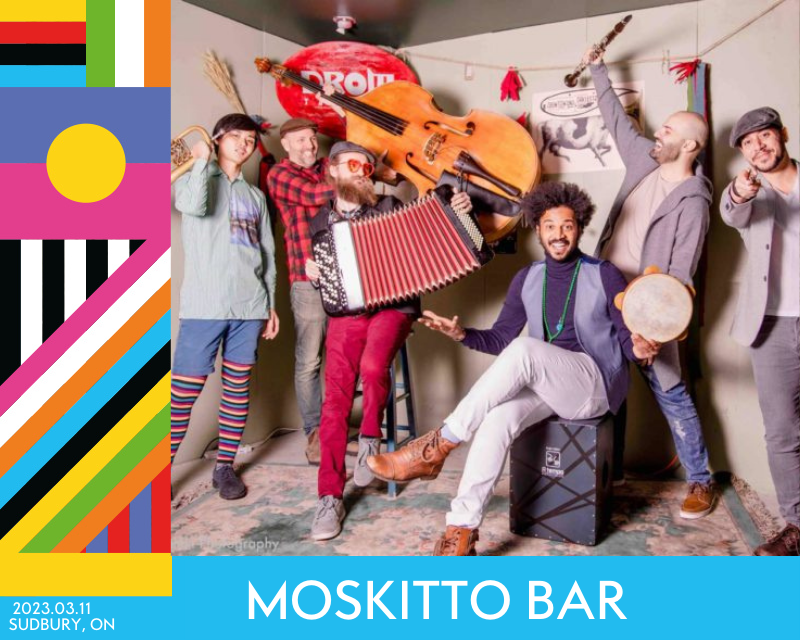 "It is not only about the music. In a deeper way it is about the connection between cultures…" Tangi Ropars, leader of Moskitto Bar. Moskitto Bar is a fresh and unique sound created in the multicultural hub of Toronto. Their sound combines a beautiful and original mix of Ukrainian, Balkan, Iraqi Middle-Eastern and French Celtic music. The project was initiated by Tangi Ropars when he met newcomers Yura, from Ukraine, and Ahmed, from Iraq.  In June 2016, during a gathering in Northern Ontario, they met every day in the woods to share and teach each other their respective melodies and rhythms. As they were playing, the rural Ontario mosquitos were joyfully feasting on the multicultural group inspiring their eponymous name. Almost two years later, the trio connected with the notable violin player, Fethi Nadjem, freshly landed from Algeria, adding his own distinct flavour to the sound mix. Commanding any venue they play, the group has appeared in the streets,, at community events and bars and more recently at folk and world music festivals, the Aga Khan museum, Opera House, Ashkenazi festival and Koerner Hall. 'The Moskittos' and their community of musicians can often be found jamming at Drom Taberna, a new, iconic live music venue in Toronto.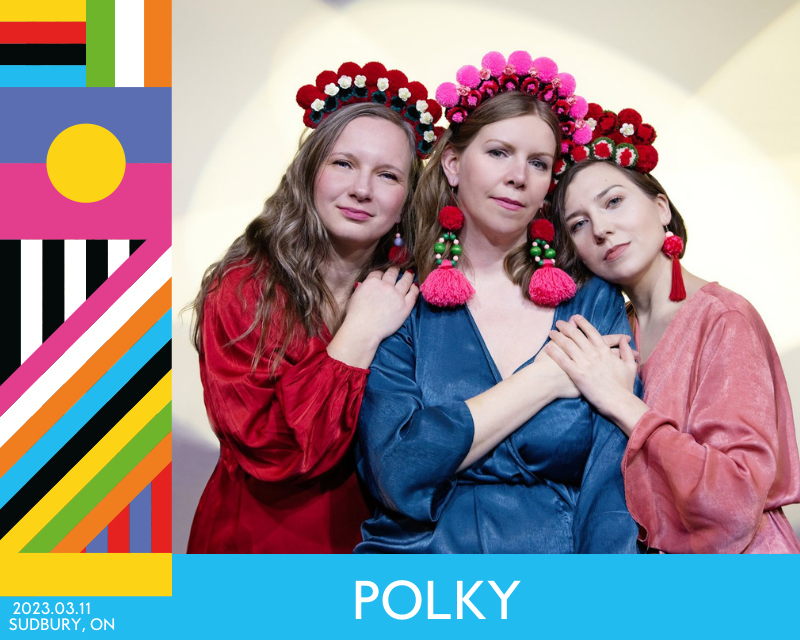 Toronto's own Polky was created by courageous Polish ladies, singer Ewelina Ferenc, dancer Ala Stasiuk, and multi-instrumentalist Marta Solek. Polky, meaning "Polish women," came together through a shared passion for Eastern
European music's enigmatic and upbeat style. Joined by Canadian musicians, Polky brings its original sound to Eastern European traditional music by adding a uniquely Canadian and multicultural flavour. The group takes you on a musical journey to Poland, the melting pot of Eastern and Central Europe, with Ukrainian, Jewish, and Slovak musical influences.
The band performed at the Danforth Music Hall, opening for Lemon Bucket Orkestra and Boogát, in addition to numerous other festivals, events and concert halls, promoting Polish and Eastern European folk. Their first EP, Immigration (2018), was inspired by Polish traditional music from the Mazovia region, Polish mountains, immigration to Canada, and… Led Zeppelin! Their debut album, Songs From Home (2020), described by Songlines Magazine as "energetic wilderness," is a celebration of the multicultural city of Toronto and the band's Polish roots. It was nominated for  the 2022 Canadian Folk Music Awards in three categories and won the Traditional Singer of The Year award for Ewelina Ferenc.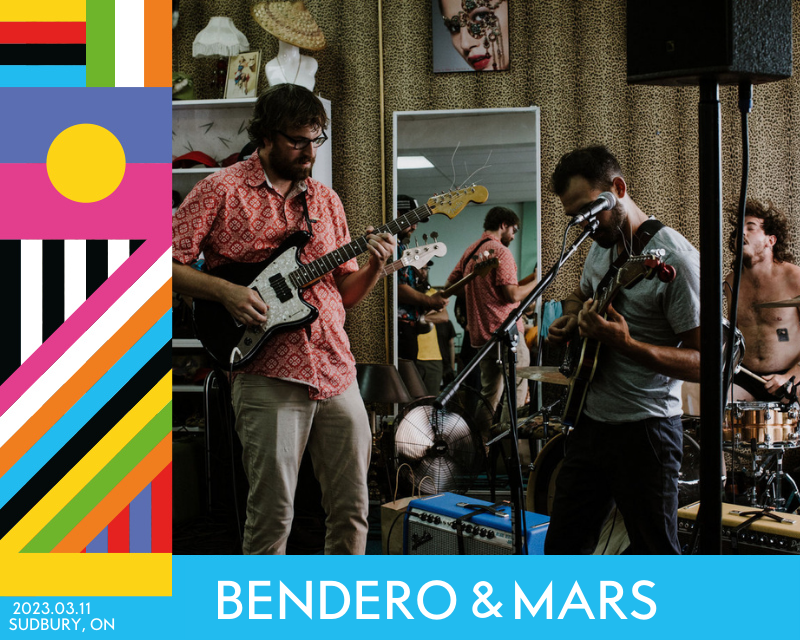 Festival-goers are guaranteed to be energized and ready to celebrate, and that's why the party continues at The Townehouse Tavern (206 Elgin St.) as soon as the performances conclude at Place des Arts. Sudbury experimental rock band Bendero & Mars will bring their wild creativity and explosive energy to The Townehouse stage. Bendero & Mars is made up of three fortunate friends, their personalities intangible, and their music otherworldly. According to the band, the group was formed in the depths of broken bones and rekindled love. Bendero & Mars transports audiences to surreal landscapes of absurdity and nonsensical noise. Their enigmatic presence only adds to the intrigue, leaving viewers to speculate on the true nature of Bendero & Mars. Essentially, the band delivers a musical experience like no other. Their most recent record, Bath Time, came out this past May.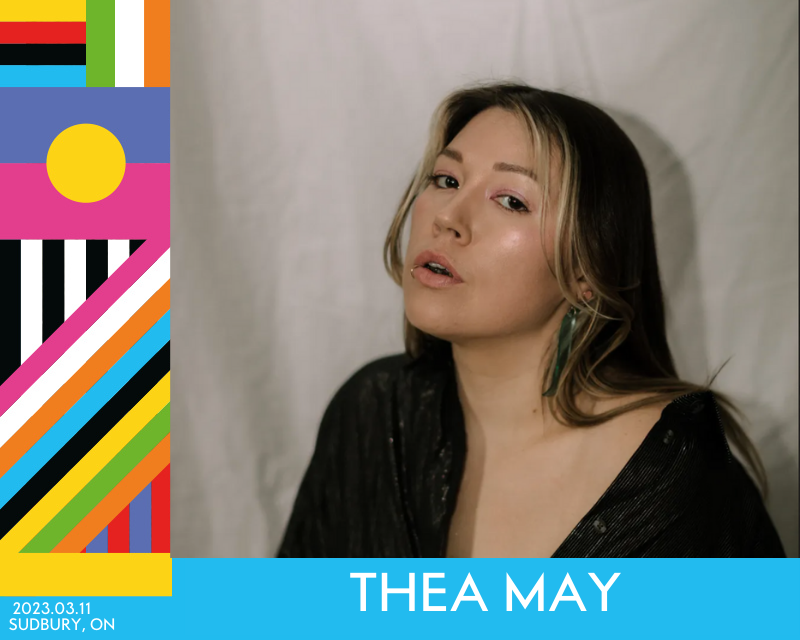 Kicking off Boom 3 will be Thea May. Thea May is an Ojibway, Canadian pop singer/songwriter from Atikameksheng Anishnawbek (near Sudbury, ON). Her goal is to eventually utilize her musical leverage to help First Nation Communities/ People with her voice, her artistic abilities and her real- life experiences.
Runaway (2021) is a collaboration between May and Toronto based Metis, hip hop artist Troy Junker, and is the follow-up to Colours (2020), also featuring Junker. Runaway charted on the Indigenous Music Coundown on Sirus XM. "Troy and I met and instantly became best friends, which has made our professional relationship even stronger," says May.