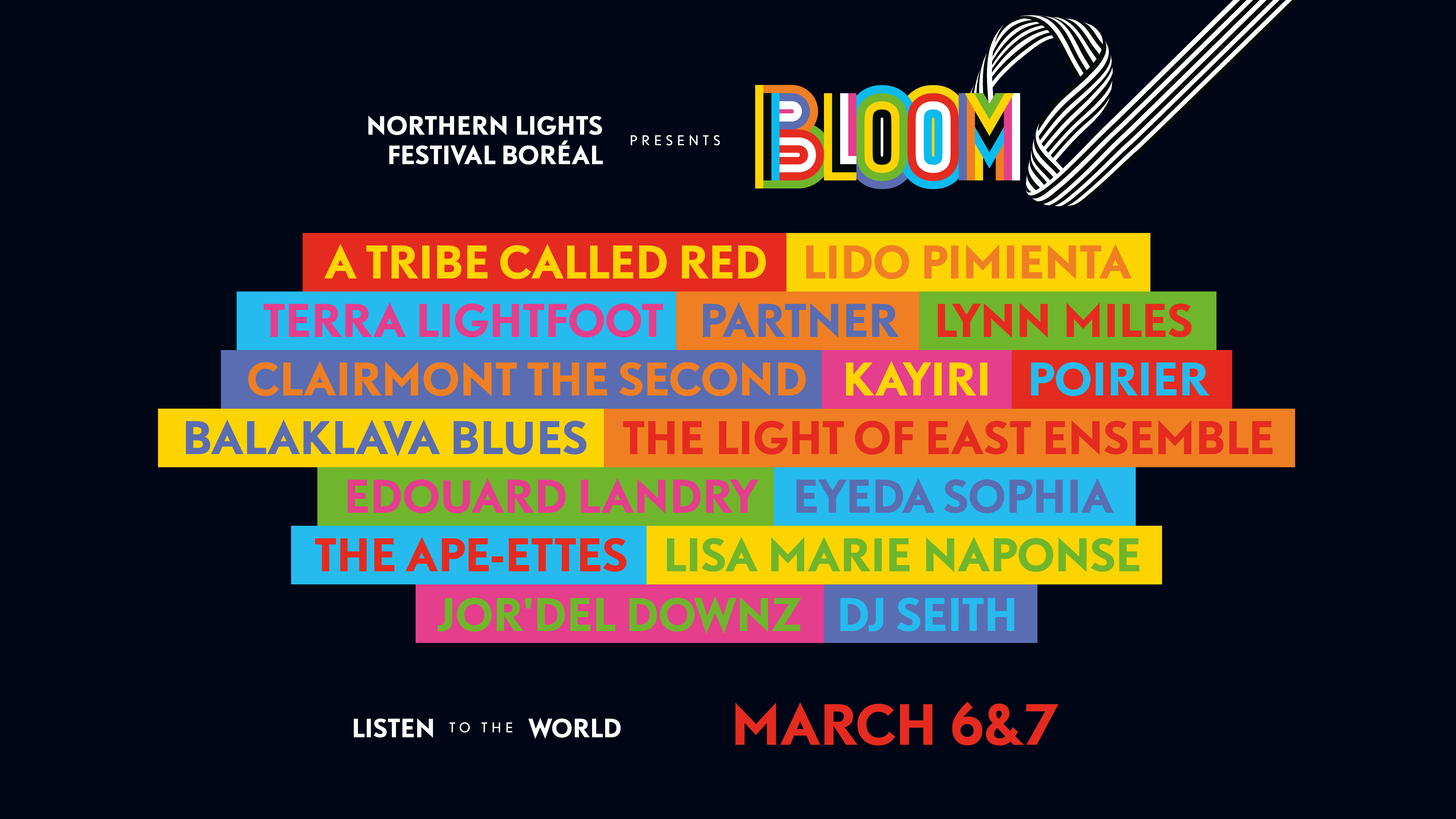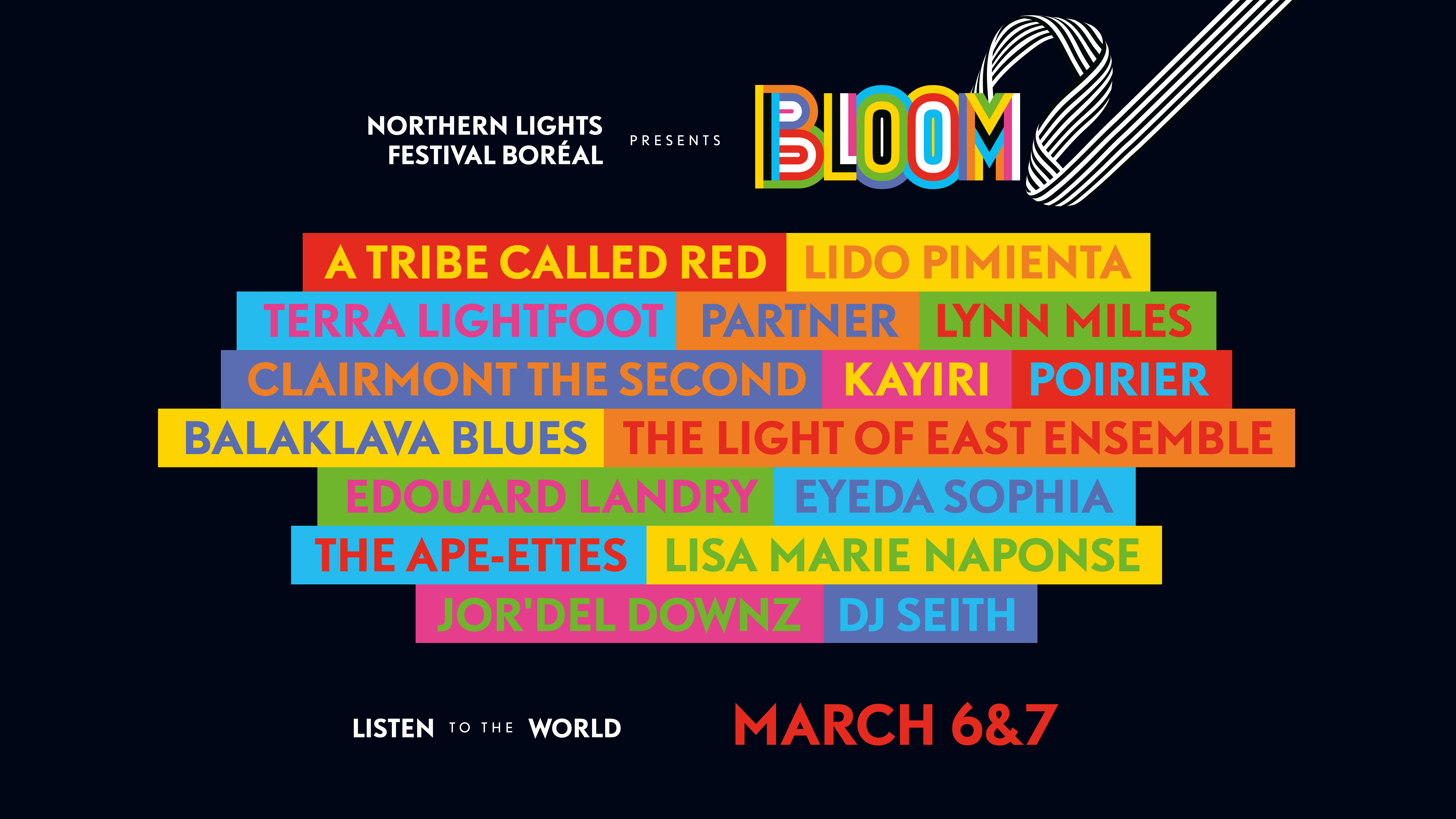 The team behind one of Canada's original music festivals, Northern Lights Festival Boréal, is presenting the second edition of their newest festival, set for March 6-7, 2020. BLOOM 2 is a multi-venue music festival celebrating the world we live in, and the amazing music within it. This year's edition includes mind-blowing artists of all kinds, touching on indie, world, electronic, folk, pop, rock, and beyond.
The festival takes place in a variety of downtown venues, including: Sudbury Theatre Centre, The Townehouse Tavern, Zig's Bar, and The Asylum – with the opening night, headline concert taking place at The Grand Nightclub on March 6. Headlining this special concert will be groundbreaking, Indigenous DJ crew A Tribe Called Red, a well as Colombian-Canadian innovator Lido Pimienta, and Hamilton roots-rock-pop sensation Terra Lightfoot. The full schedule can be found on this page, but festival-goers are encouraged to get the 'BLOOM 2' mobile app to stay updated and connected. Surprise 'pop-up' shows are also planned, so stay in the loop!
NOTE: Many shows are 19+. For more information call 705-674-5512 or email volunteer@nlfb.ca. Travellers from out of town can book with Quality Inn for special rates.

FUNDERS
SPONSORS
MEDIA PARTNERS