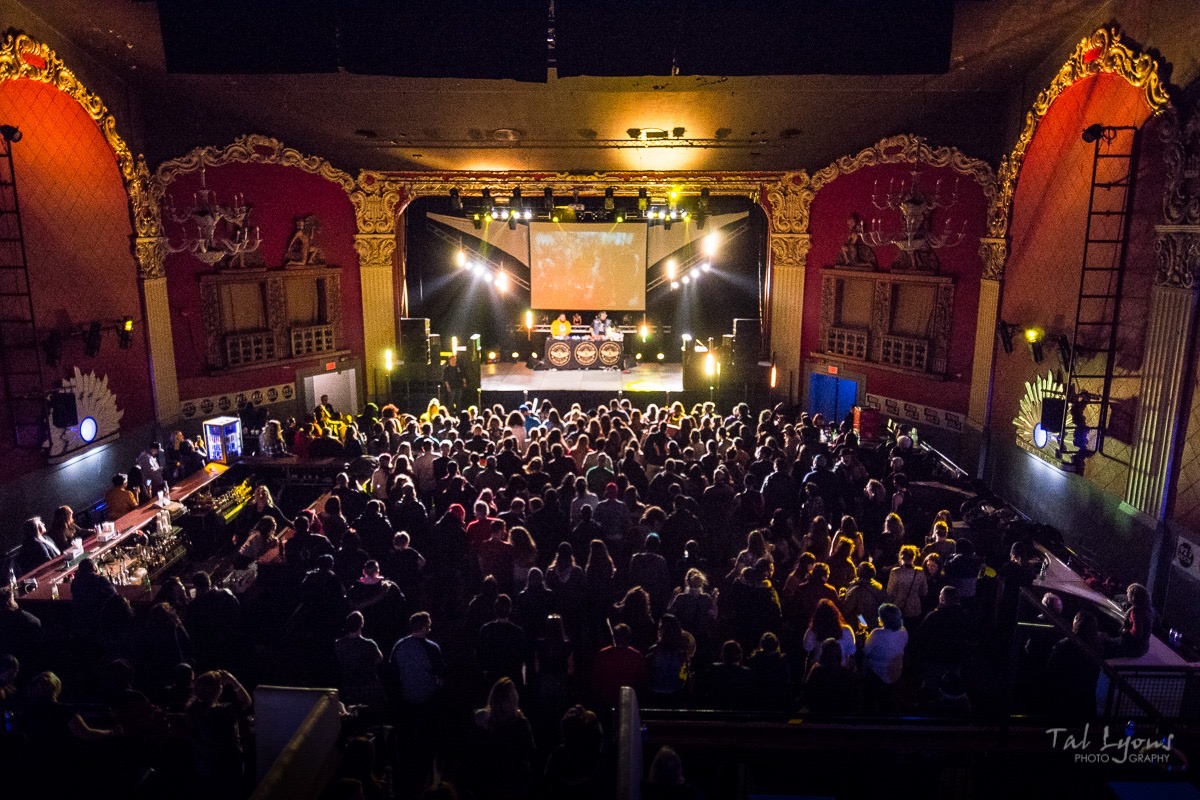 Apr 02/20
Bloom 2 Wrap Up!
Northern Lights Festival Boréal (NLFB) held it's 2nd winter festival, BLOOM earlier this month on March 6 and 7. Bloom is a music festival with the goal of celebrating many different Canadian artists who perform a variety of genres, some include: indie, world, electronic, folk, pop, rock, and more. This year, Bloom 2 featured artists such as A Tribe Called Red, Lido Pimienta, Terra Lightfoot, and many more, with sounds originating from Colombia, Montréal, Ukraine and more!
It was the best attended edition yet and we look forward to future events just this one!
"We are absolutely thrilled with the turnout this year. I think it just goes to show that Sudbury really has an appetite for celebration, diversity and great music" said Max Merrifield, Executive/Artistic Director of NLFB. "And actually we had fest attendees travelling from at least as far as Toronto this year. Thank you to all who took part" he adds.
Friday included an engaging performance from Lido Pimienta at the Grand, stage filled with jungle-like foliage. Headliner A Tribe Called Red delivered an explosive and powerful set, combining DJing, dance and video – a celebratory expression of culture and creativity.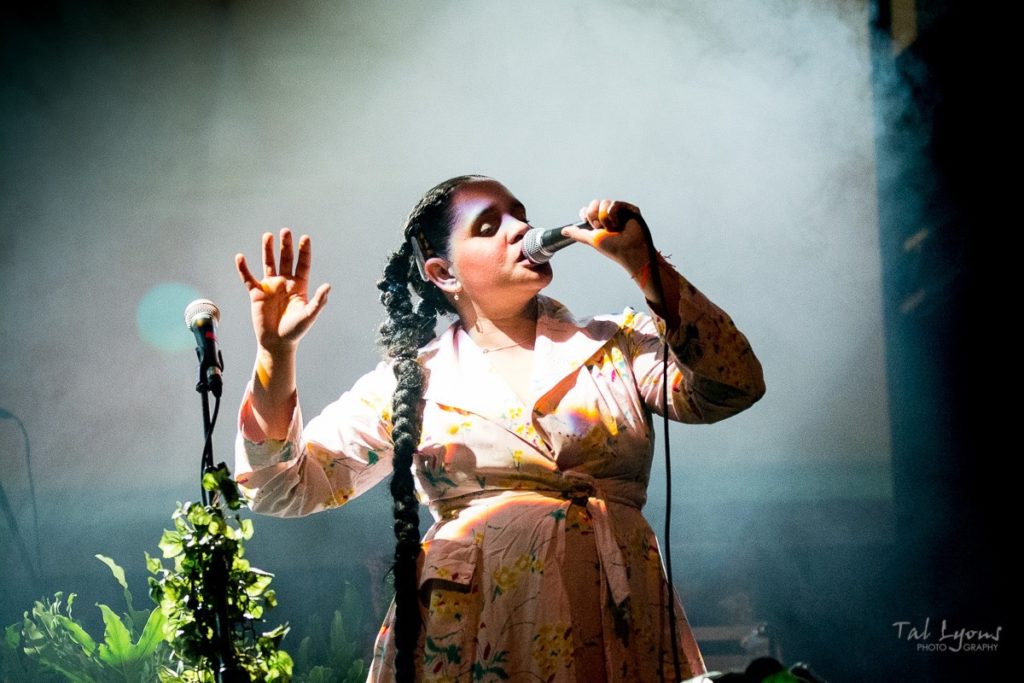 Saturday held a variety of different shows which allowed festival-goers choose their own music adventure. There was a folk show with the captivating Lynn Miles as the headliner, and the Light of East Ensembles who provided the crowd with an educational and enlightening performance.
NLFB also exhibited a rap show featuring Sudbury's very own Jor'Del Downz and a lively performance was made by Clairmont the Second. A Sudbury local all-girl garage band Ape-Ettes and best-friend duo Partner threw a funky-punk show where the whole crowd at the Towne House Tavern was dancing and singing. To wrap up the night, Bloom culminated with an energetic DJ dance party at Zigs with DJ Seith and Poirier.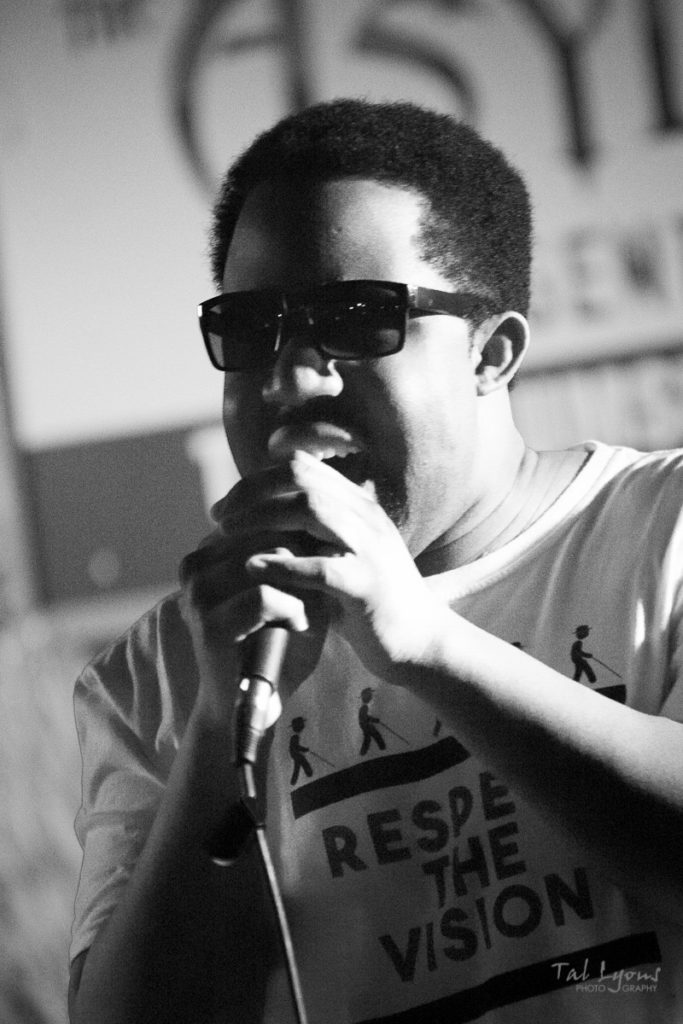 NLFB would like to thank all of its sponsors: Downtown Sudbury, Aaron Taxi, Manitoulin Brewing Company, Sudbury Quality Inn & Conference Centre, Long & McQuade (Sudbury), Here Kitty Kitty Productions, Cage Call: Hip-Hop Community, SGA AGÉ I Students' General Association/Association Générale des Étudiants, Matti Lehtelä, Yallowega Belanger Salach Architecture, Cambrian College International, and La 8e Nuit émergente.
NLFB funders include Canadian Heritage, the City of Greater Sudbury, Ontario Arts Council and the Northern Ontario Heritage Fund.
NLFB would also like to extend its gratitude to all of the volunteers who came out this weekend and who devoted their time to helping NLFB make this event a success!
NLFB would also like to thank its media partners 92.7 ROCK Sudbury, KiSS 105.3 Sudbury, CKLU Radio – 96.7, and CBC Sudbury.
And a huge thank you to the venues that sponsored Bloom, The Grand, Towne House Tavern, Sudbury Theatre Centre, The Asylum, Zigs – without the generosity, we would not have had a stage for this diverse array of artists to perform and do what they do best!
As NLFB concludes Bloom 2, we are looking forward to our summer festival that will be taking place the weekend of July 9 through the 12 at Bell Park. NLFB will be featuring artists such as Judy Collins, The New Pornographers, Moskitto Bar, Gurf Morlix, Llyod Spiegel, Carden Cove, and many more to still be released!