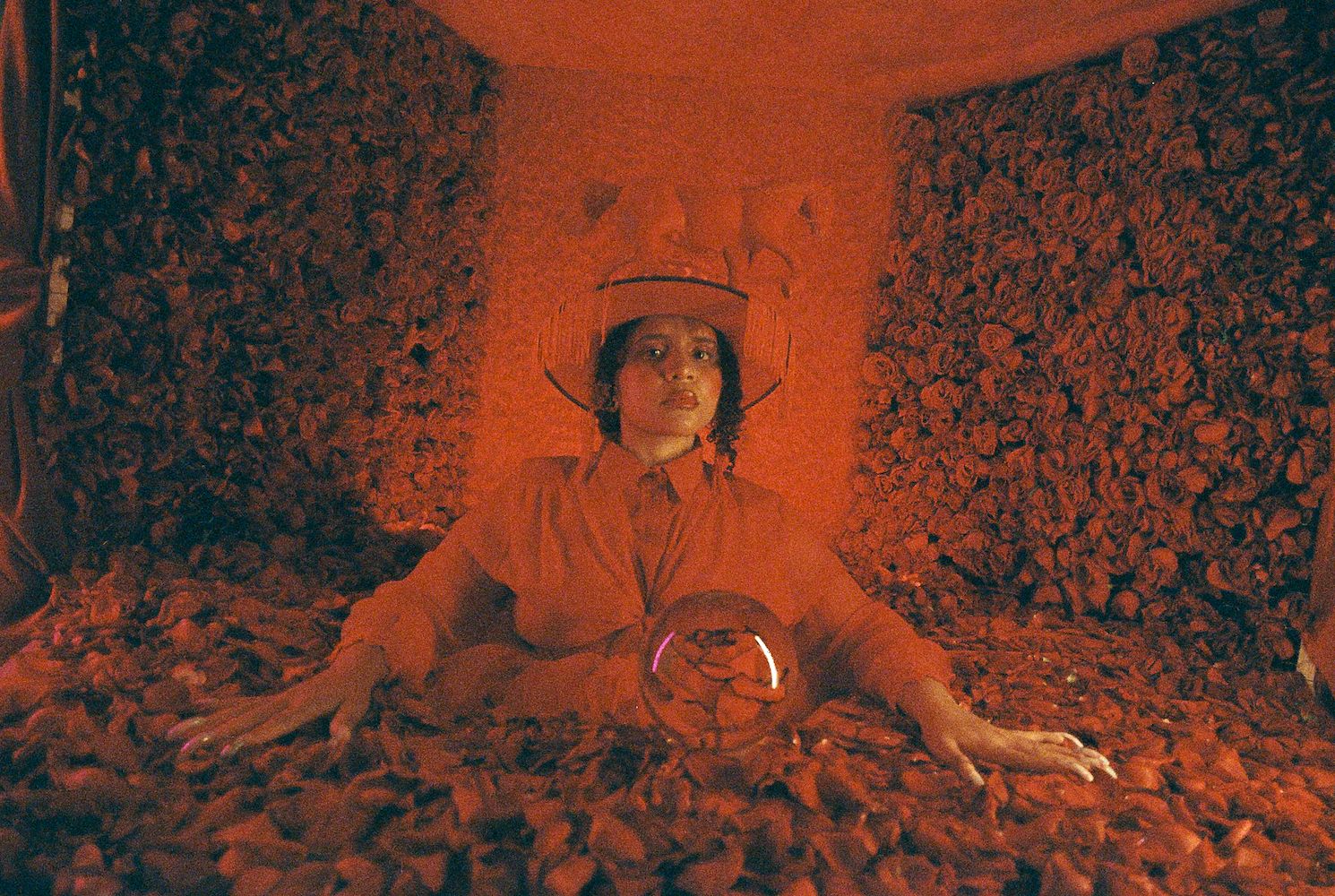 Feb 10/20
BLOOM 2 Artist Profile: Lido Pimienta
Northern Lights Festival Boréal will hold the second edition of their winter festival, entitled BLOOM 2, at a variety of downtown Sudbury venues, March 6-7. The programming features a celebratory mix of world music, electronic, folk, rock, hip-hop, pop and beyond – with many artists having roots in different areas of the world. Diversity is at the core of the programming for this musical party. Featured in this exciting lineup is Lido Pimienta, an award-winning, inventive artist who first blew away Sudbury audiences at the Up Here festival in 2017. She is set to perform at the Grand Theatre on March 6, 2020, alongside the likes of A Tribe Called Red and Terra Lightfoot. Tickets and the full festival schedule are available at nlfb.ca/bloom.
Lido Pimienta is a Colombian-born, interdisciplinary musician and artist curator who was performed, exhibited, and curated around the world since 2002. She is best known for her work exploring the politics of gender, race, motherhood, identity, and the construct of the Canadian landscape in the Latin America diaspora and vernacular. "Occasionally we are lucky enough to present an artist that is 100% unique – their genius unable to be duplicated or imitated," says Max Merrifield, festival Executive/Artistic Director, "Lido Pimienta is undoubtedly one of those artists."
No stranger to critical acclaim, Lido's last official release, La Papessa, has received the prestigious Polaris Music Prize and did so as the first 100% independently released, non-English or French album to win the award. Her premiere LP, Colour, is an album filled with colourful landscapes and positive vibrations while La Papessa takes a more personal approach. It describes how she found her independence both as a woman and as an artist who refuses the narrative of how to fit the president-conceived notions of what a pop Latina artist ought to be. The album was written in multiple cultural and geographic settings, the desert of Indigenous Wayuu land and the northern mountains of Columbia, as well as in Canada, in both London and Toronto, Ontario- and the music, in turn, reflects these settings. The sounds on La Papessa take listeners on a musical journey from traditional Afro-Columbia's percussion to global bass and darker avant-garde electronic sounds. Lido's piercing explosive and heartwarming voice unites the compositions, beats, and harmonies, resulting in a perfect labour of love and sound that highlights the creative voice of this talented artist.
Lido has a new album, Miss Colombia slated for an April release, which is said to bring her creativity to new heights with the kind of understated genius that promises another breakthrough album. The new album's title was inspired by Miss Universe MC Steve Harvey's gaffe in 2015 when he mistakenly awarded the crown to Miss Colombia instead of the actual winner, Miss Philippines. The incident not only caused her to reflect on the anti-blackness she experienced as a child growing up in Barranquilla, but the fact that while her sister was groomed to be a beauty queen, she suffered through an awkward adolescence as the "weird artistic tomboy" of the family. "So I was like am I still Colombian or should I just keep calm and carry on because I'm Canadian now?" she said. "That was the premise and genesis of Miss Colombia."
As Pimienta more firmly grounded herself in her return to the Caribbean coast of Colombia, where Miss Colombia was recorded "live" in rustic settings, her approach evolved from the opulent electronic crafting of La Papessa to something even more sensual and spiritual. The change in scenery helped her closer to her goal of re-contextualizing her music. "It's very easy to control electronic music," she recalled. "What's hard about electronic music is to make it sound emotional, make it sound beautiful."
"Sometimes I feel like Miss Colombia is me really doing it for real," mused Lido. "Like I feel everything up until this point has been happy accident or a horrible accident. This album has been a beautiful process. It's a really good representation of where I am now and where I'm ready to go next."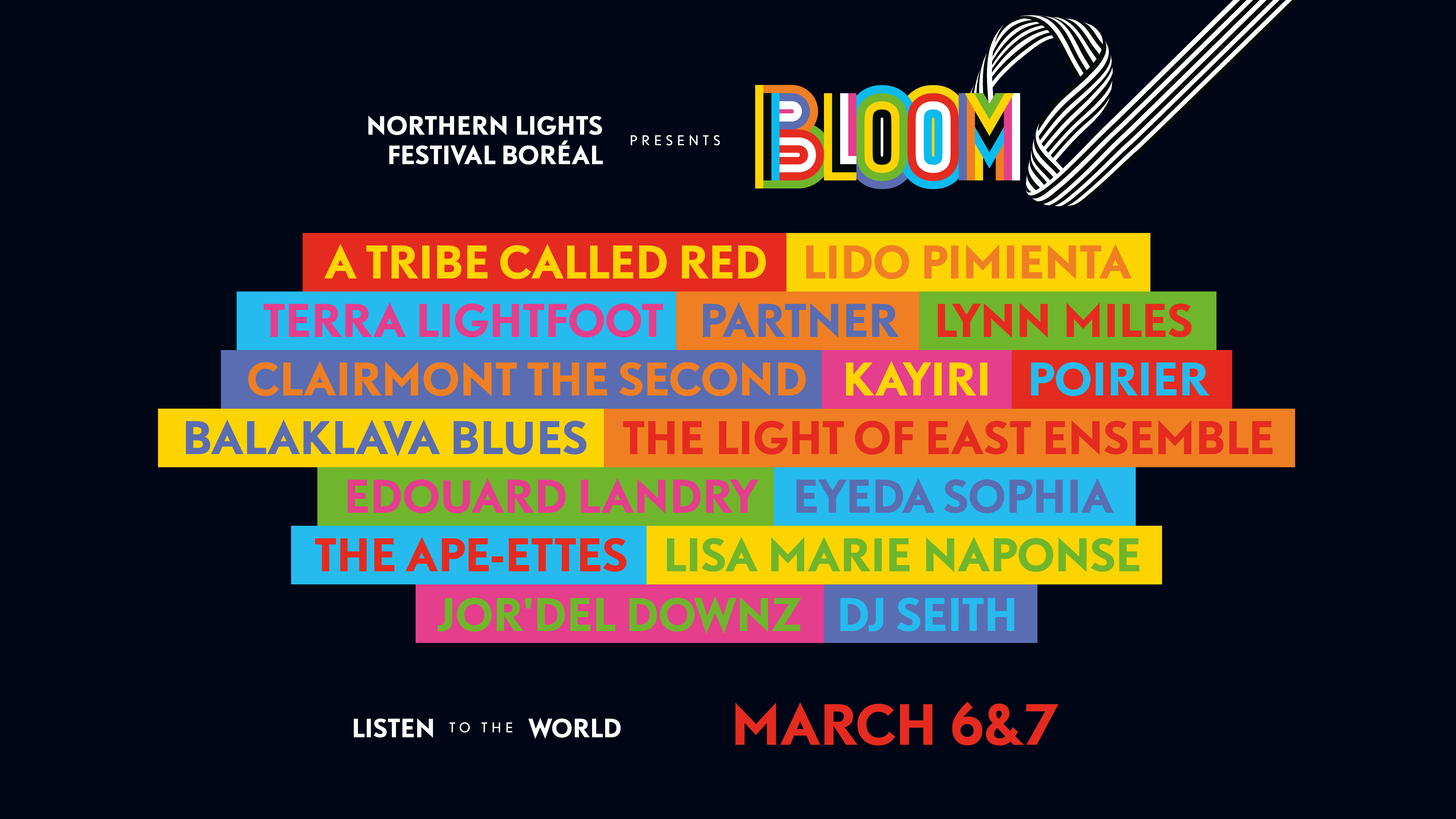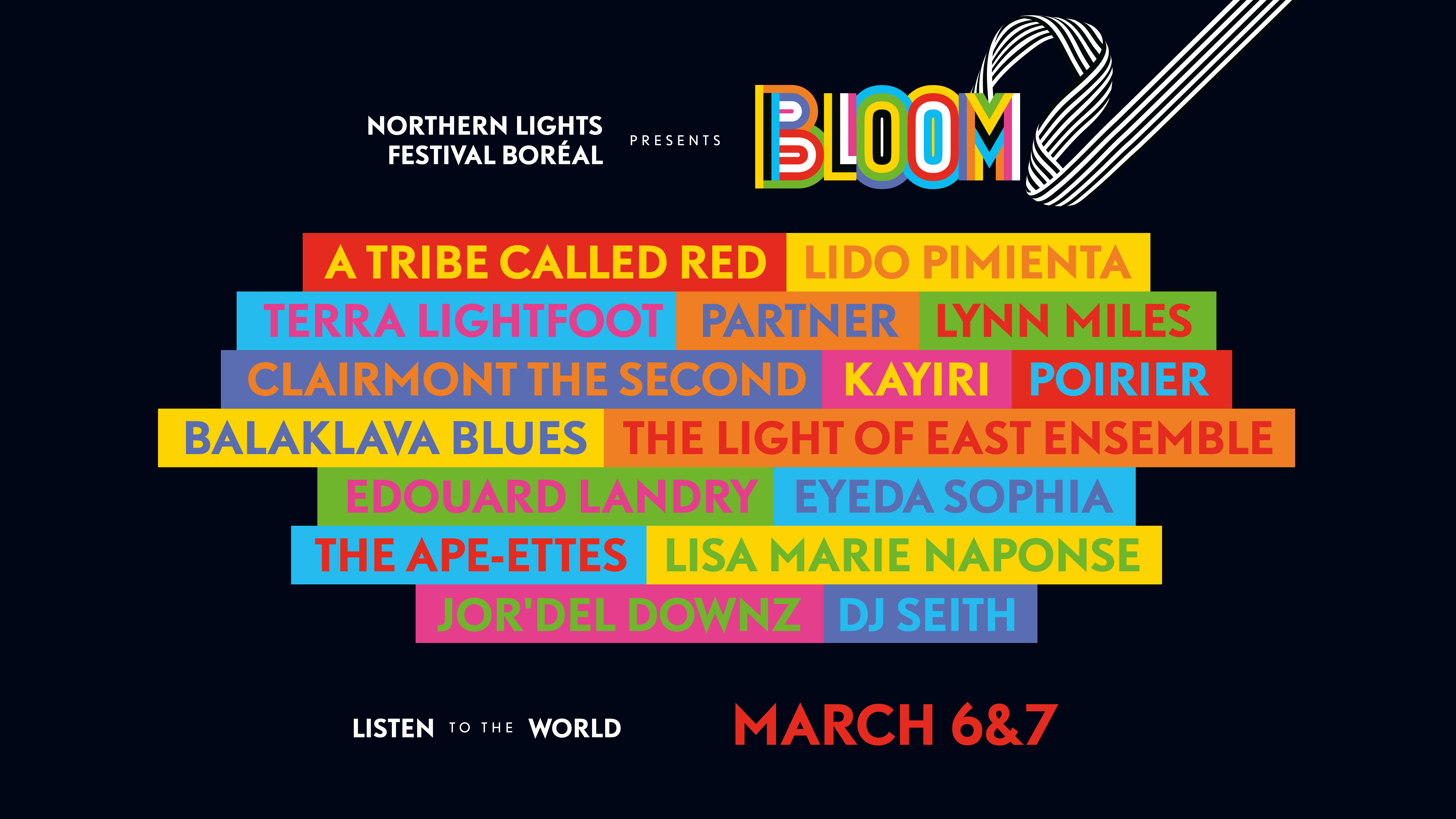 Lido Pimienta will perform live at the opening/headline concert of BLOOM 2 on March 6 at The Grand Nightclub in Sudbury. Ticket holders for this concert will also be lucky enough to catch influential indigenous DJ crew A Tribe Called Red, Hamilton roots-rocker Terra Lightfoot, Sudbury francophone singer-songwriter Edouard Landry, and more. The 'BLOOM 2' mobile app is currently available in app stores, with schedule, ticket, and artist information also posted at nlfb.ca/bloom. Tickets are also available at outlets in Sudbury: Jett Landry Music (Lasalle Blvd.), Old Rock Coffee (Minto St.), and A&J Home Hardware (Bouchard St.).