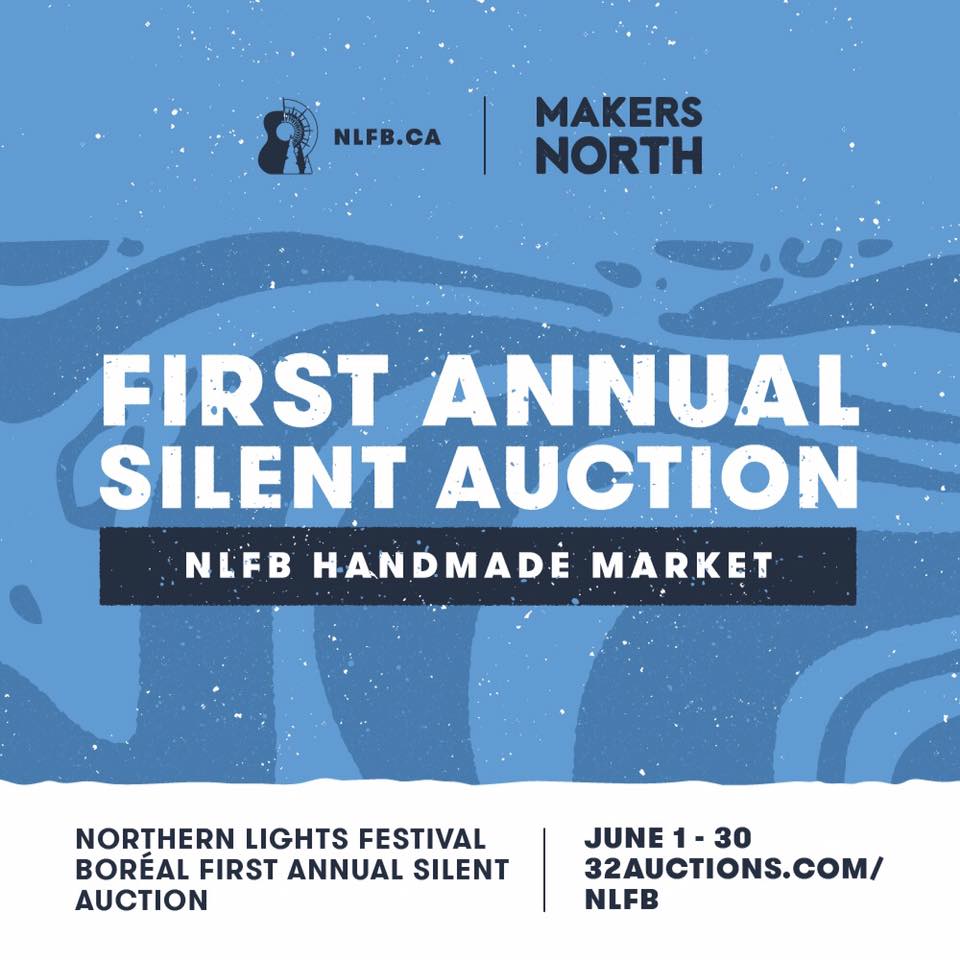 Jun 01/17
Bidding is open for the first annual handmade silent auction!
Presented in partnership with Maker's North.
NLFB has launched a massive silent auction of handmade goods and local experiences. Check it out for one-of-kind items!
Every year, Northern Lights Festival Boréal presents a curated selection of highly acclaimed artists, creates valuable exposure and career development opportunities for emerging artists and features strong components of francophone, Indigenous and multicultural content to over 10,000 attendees.
NLFB is a grassroots effort with our small team managing every aspect – from fundraising and event management to the careful selection of our artists. Your donation would go towards making this year's event a reality!
NLFB is a non-profit, charitable music presenter in Northern Ontario. The organization provides valuable exposure and career development opportunities for emerging artists, while also presenting highly acclaimed artists, and keeping the region on the map for acclaimed touring acts. The festival presents a strong component of francophone, Aboriginal, and other multicultural content each year, in line with regional population demographics and the diverse cultural makeup of the Canadian population. The majority of NLFB's operations surround the annual summer festival, however the organization also presents many other cultural events, concerts etc. throughout the year.
Inventing tradition, fostering innovation, celebrating community, since 1972.