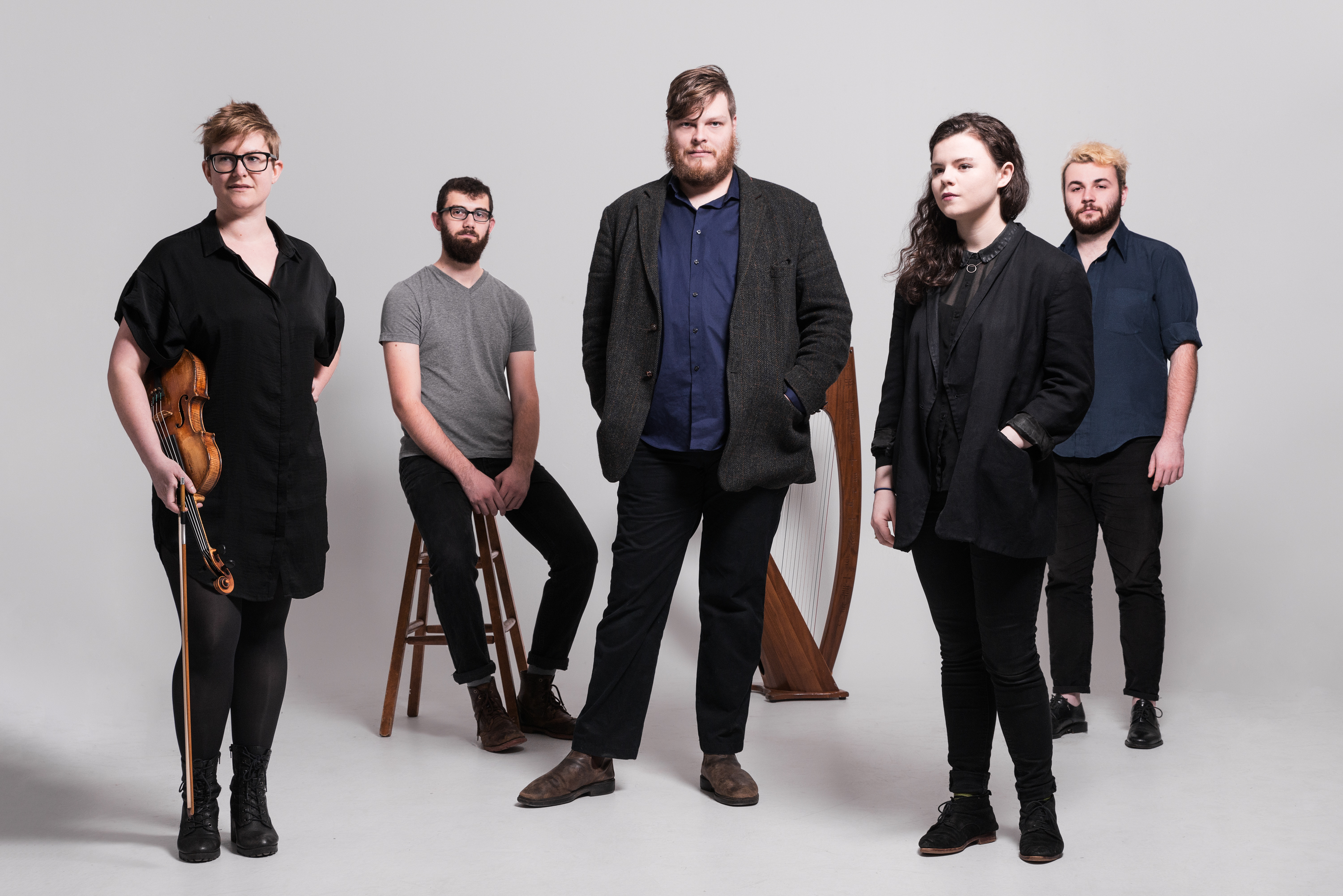 Sep 04/17
Oct. 5th: Aerialists LIVE, presented by NLFB
Townehouse Tavern, Oct. 5th, 7:30pm doors, 8pm start
Join
#NLFB2017
favourite
Aerialists
as they launch their brand new album Group Manoeuvre! We are thrilled to welcome them back to Sudbury so soon, by popular demand! They are sure to provide an evening of musical acrobatics and dazzling sounds.
In a world where hyphenated genres are becoming the norm, all kinds of monikers are available for a contemporary folk band, Aerialists fits best with the beautifully contradictory term prog-trad. Melding their ferociously creative harmonic sensibilities with a deep love for folk traditions, expect intricately crafted instrumental folk, woven through jazz and post-rock soundscapes. Aerialists formed in early 2014 when long-time collaborators Adam Iredale-Gray (Fish & Bird) and Elise Boeur (Jenny Ritter) joined Mairi Chaimbeul (Darol Anger & The Furies). The band usually performs as a quintet, joined by exceptional bassists Nate Sabat and Wynston Minckler, and drummers including Jake Jenne, Sean Trischka, and Steven Foster.
Preview the new album here: 
$12 in adv. & $15 at the door.
Children are permitted, accompanied by an adult.
Tickets are available for purchase online: