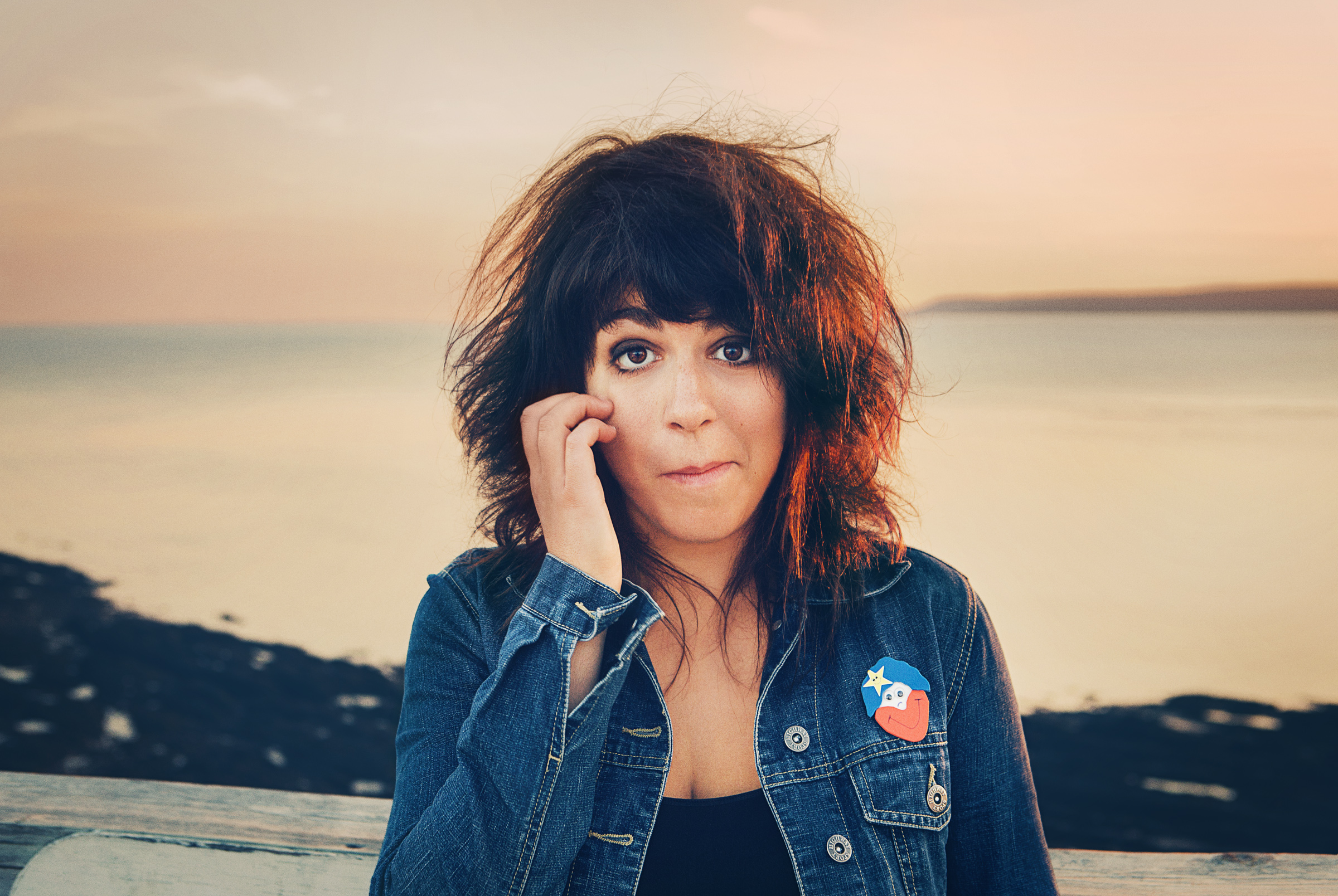 Jan 15/18
2018 lineup to include Lisa LeBlanc, Jane's Party, Mama's Broke, Sheesham & Lotus + many more
Northern Lights has released the first handful of names for the July festival!
Northern Lights Festival is set for July 6-9 in Sudbury's Bell Park, and organizers couldn't be more excited to announce an exciting little preview of the musical roster. As Canada's longest consecutively running outdoor music festival, Northern Lights has gained a reputation for diverse, eclectic programming that touches on folk/roots, indie, rock, world and numerous other styles. 2017 featured a special celebration of Indigenous artists, and was one of the most well attended festivals in history. "We are feeling strong, inspired and motivated," says Executive/Artistic Director Max Merrifield, "We're super stoked to share this glimpse of the lineup we're putting together. It's full of surprises."
Headlining Friday, July 6th of the festival will be rising folk-rock renegade Lisa LeBlanc, who has described her overall sound as 'folk-trash'. At 27 years old, the captivating Montreal singer-guitarist-banjo player who hails from Rosaireville, New Brunswick has toured for five years with her band and sold over 140 000 records on two continents. Her ability to compose rousing, heart-wrenching narratives from everyday tales of love, friendship and heartbreak has been compared to the sharp wit of Courtney Barnett, the rambling honesty of Bob Dylan and the high-flying sincerity of Dolly Parton. LeBlanc was the raved-about headliner of Sudbury's 'Le French Fest' in 2015. She has become known internationally for her energetic explosion of a live show, complete with killer banjo chops;  honest, witty lyrics in french and english; and ton of sass. Her latest album, Why You Wanna Leave, Runaway Queen?,  was short listed for the Polaris prize. She's been nominated for 2 Junos, and has won an Indie award for Best Singer-songwriter. She's been touring excessively for the last 5 years with over 500 shows played in Canada, France, Belgium, Germany and the US. 
Jane's Party will also join the 2018 lineup, playing multiple performances and workshops throughout the festival weekend. Having played together since 2006, the members of Toronto-based pop-rock quartet Jane's Party are moving forward with the momentum and confidence of a band ready to take the spotlight. After years of playing with and touring alongside the likes of The Arkells, Sam Roberts Band, LIGHTS, Blue Rodeo, Stars, Lord Huron, The Rural Alberta Advantage, and others, the band recently embarked on their first European tour as main support for the U.K.'s, Tom Odell. Faced with 13 sold-out rooms buzzing with 1500 to 4000 eager listeners each night, the band felt right at home, naturally tapping into their greatest strength: captivating audiences with their energetic live show and impeccable musicianship.
Mama's Broke is a powerful folk duo that deliver a compelling performance with heart and raw energy. Although highly influenced by their Canadian roots, Lisa and Amy are based out of nowhere and everywhere. Their two strong voices blend to create haunting harmonies, while they artfully juggle fiddle, banjo, guitar and mandolin, and incorporate traditional dance and foot percussion into their performance. Their original – and often dark – compositions push the boundaries of tradition and the constraints of genre. Drawing from old-time, Quebecois, blues, punk, Celtic, Balkan and  doom metal, they create a soundscape that is both familiar and new. 2017 brought the release of their debut album, Count the Wicked, as well as a  Canadian Folk Music Award for Ensemble of the Year.
Making a triumphant return to the festival will be the new kings of ol' time music, and unofficial festival mascots Sheesham & Lotus & 'Son. Using modern innovations of antiquity for the making of old-time sounds is the very core of Sheesham & Lotus & 'Son. This trio far exceeds their core combo of fiddle, banjo and sousaphone. Jaw-harps and harmonicas ranging from bass to treble amplified by beautiful horns, driving rhythms and soaring sibling harmonies have made them highly prized by festivals and audiences throughout Europe and the Americas. Sound and vision explode from their stage as they bring the canon of old-time American folk and pre-war songs with an aesthetic that is truly unusual.
This is truly just the tip of the musical iceberg, with another 40-45 artists to be announced in the coming months. Weekend passes are on-sale for over 30% off the gate price, available at: nlfb.ca, A & J Home Hardware (Bouchard St.), Old Rock Coffee (Minto St.), Jett Landry Music (Lasalle Blvd.), The NLFB office (19 Grey St.), The Farm (Main St. North Bay).
Northern Lights Festival Boréal continues to innovate each year with an eclectic program of indie, roots, world music, as well as visual arts, workshops, family entertainment and more, making it a unique celebration of community and culture. Over the years NLFB has grown into a seasoned presenter of Canadian roots and modern music, and a lightning rod for the energy of Northern Ontario's artistic community. NLFB has been inventing tradition, fostering innovation, and celebrating community since 1972.