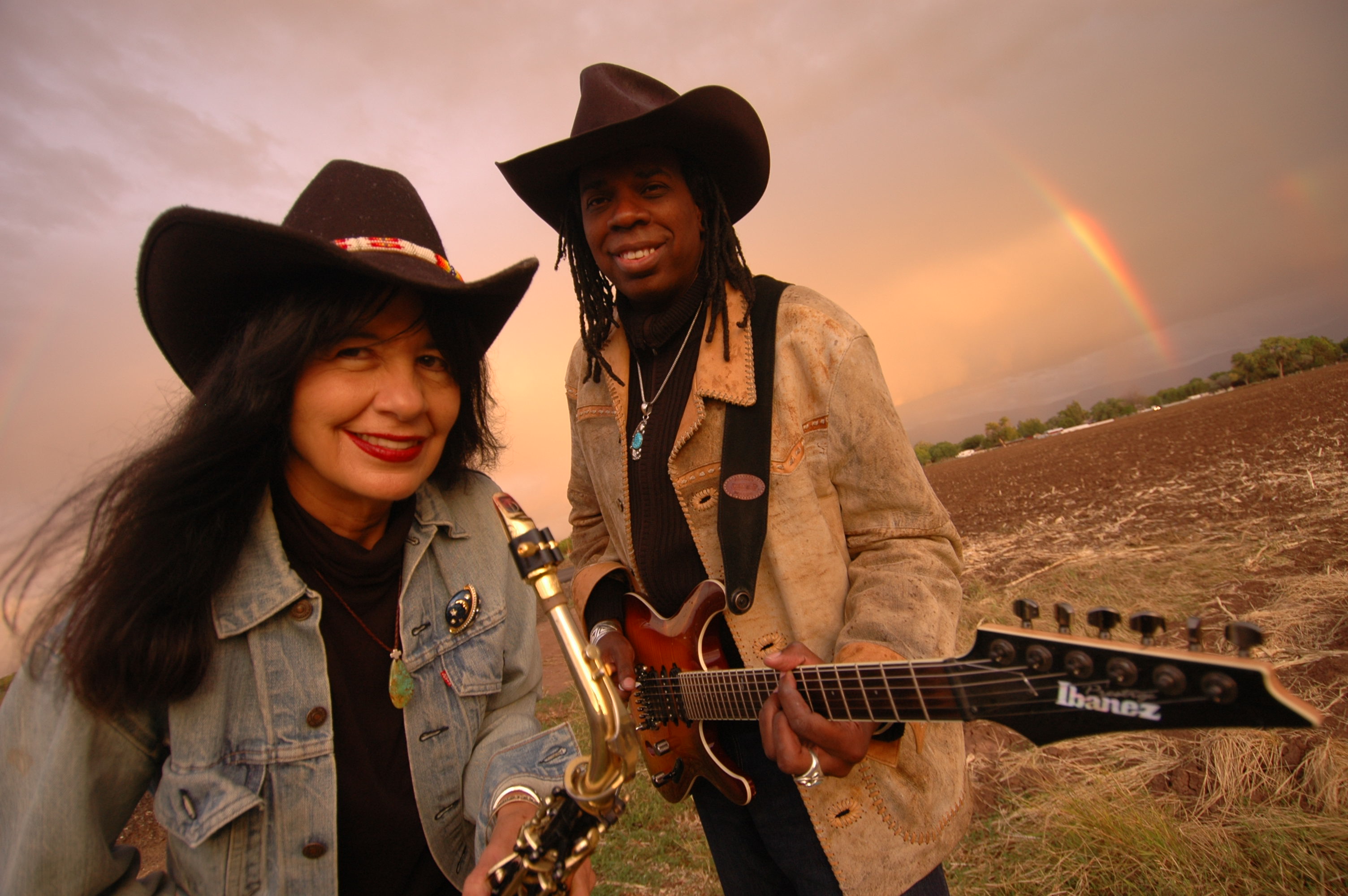 May 24/17
Festival expands lineup, launches camping packages, adds venues
May 24, 2017, Sudbury, ON: Northern Lights Festival is turning alot of heads with a really diverse and exciting lineup, Headliners include: Buffy Sainte-Marie, A Tribe Called Red, Whitehorse, Yukon Blonde, Andy Shauf and Fred Penner. The festival will take place July 6-9 at Sudbury's Bell Park, and tickets are currently on-sale.

As part of a special project highlighting the work of contemporary Indigenous artists, NLFB is thrilled to present renowned poet, activist, and musician Joy Harjo. Harjo was born in Tulsa, Oklahoma and is a member of the Mvskoke Nation. Her seven books of poetry, which includes such well-known titles as How We Became Human- New and Selected Poems, The Woman Who Fell From the Sky, and She Had Some Horses have garnered many awards.  These include the New Mexico Governor's Award for Excellence in the Arts, the Lifetime Achievement Award from the Native Writers Circle of the Americas; and the William Carlos Williams Award from the Poetry Society of America. She has released five award-winning CD's of original music and in 2009 won a Native American Music Award (NAMMY) for Best Female Artist of the Year for Winding Through the Milky Way. Northern Lights Festival is thrilled to present this powerful and important artist on Thursday, July 6th, as part of the concert featuring Buffy Sainte-Marie, The Jerry Cans and others.

Hip-hop duo Mob Bounce will headline the after hours show on July 6th at Townehouse Tavern, and appear again throughout the weekend. They incorporate aspects of Indigenous cultural identity with elements of electronic dance music, and hip-hop production; while experimenting with free toning (chanting), and soundscapes inspired by nature. Northern Lights has also added Ansley Simpson to the lineup. Simpson is a Toronto-based Anishinaabe singer-songwriter and inaugural winner of the BullsEye Media Emerging Artist award. Her much anticipated debut album Breakwall is a gentle, powerful collection of songs that showcase her lilting vocals, clear melodic sensibility, and intricate guitar playing to moving effect. Showcasing regional talent, NLFB has also added Trad to the lineup. Trad is the bringing together of different musical traditions. From the the cultural traditions of the Anishnabe, Franco-Ontarian and South American come the rhythms, melodies and stories of history, relations and the tiny moments that make up their own narratives. Julian Cote's characteristic singing style and electric guitars chime and ring out like a cool breath of the north. Dylan Shigwadja's bowed bass takes you skimming among the freshwater islands of the Great Lakes. Emilio Portal and his drums provide the raw experience of the rugged woodlands.

If good old-fashioned roots music is what you seek, Samantha Martin & Delta Sugar are guaranteed to satisfy! Cigarette-ravaged and whiskey-soaked in the extreme, Martin's pipes are capable of conveying an infinite range of emotions, bringing one to tears in one instance and in the next uplifting one's soul with an empowered declaration of hope, faith and desire. While Martin is a powerhouse unto herself, her latest record, Send the Nightingale, is not the work of a single talent. In combination with what she likes to term her 'co-vocalists,' Sherie Marshall and Stacie Tabb, the vocal blend Delta Sugar produces is pure, unadulterated gospel-tinged, neuron-tingling magic where the sum is even richer than the already soul-melting parts.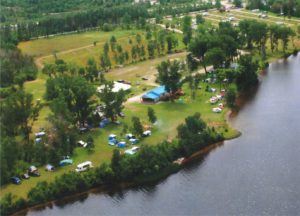 In 2016, the festival introduced special accommodations packages for the first time. These packages have been enhanced for 2017, and are currently available via the Northern Lights website (nlfb.ca). There are packages for every type of traveler: hotel, hostel-style, and camping. Hotel packages are offered in partnership with Clarion Hotel Sudbury, while hostel packages are with Cambrian Residence. Camping packages are offered in partnership with Mine Mill Campground, with shuttle vehicles running to the festival site. These packages give a discount on the accommodations and the festival passes.
Those who have experienced 'that festival feeling' know that once the entertainment concludes at Bell Park, the party continues in clubs downtown. The Townehouse Tavern has long been the official after-hours venue for the festival, and will continue to host raucous musical parties, in an intimate club setting. For those seeking some night entertainment that is a little more low-key or cerebral, the festival will also offer entertainment at Fromagerie Elgin (Cedar St.) and Speakeasy (Durham St.).
Tickets and festival information can be found online at nlfb.ca. Also NLFB is actively seeking vendors, exhibitors, and volunteers. All necessary information is online.
The 2017 festival is presented in partnership with TD.
###